High malnutrition persists in India despite surplus food, says Niti Aayog VC Rajiv Kumar
Launching the Poshan Gyan, a national digital repository on health and nutrition, Kumar said that real change can be brought about only through changing behaviours on the ground
New Delhi: Niti Aayog vice-chairman Rajiv Kumar on Tuesday said high malnutrition persists in the country despite being a food-surplus nation, and the situation can only improve through "behavioural change" among people.
Launching the Poshan Gyan, a national digital repository on health and nutrition, Kumar further said that Poshan Gyan is an extremely important initiative and can help make nutrition a "Jan Andolan".
"Real change can be brought about only through changing behaviours on the ground. High malnutrition persists despite India being a food-surplus nation, which points towards a clear need for behavioural change," he said.
Also speaking at the event, Niti Aayog CEO Amitabh Kant said the challenge of nutrition in India should be solved by targeting those especially vulnerable, such as pregnant women, and children below the age of 6 years, through the application of behavioural insights.
Ministry of Women and Child Development (MoWCD) secretary Ram Mohan Mishra lauded the establishment of the Poshan Gyan portal, stating that knowledge is most useful when it aids in the betterment of society.
The crowdsourcing feature of the site, he said, can be used to disseminate nationwide solutions that have proved successful in local contexts, such as the use of a traditional grape-based concoction that was recently found to be efficacious in combating anaemia in Tamil Nadu.
According to an official statement, the Poshan Gyan repository was conceptualised as a resource, enabling the search of communication materials on 14 thematic areas of health and nutrition across diverse languages, media types, target audiences and sources.
Content for the repository was sourced from the Ministries of Health and Family Welfare and Women and Child Development and developmental organizations, it added.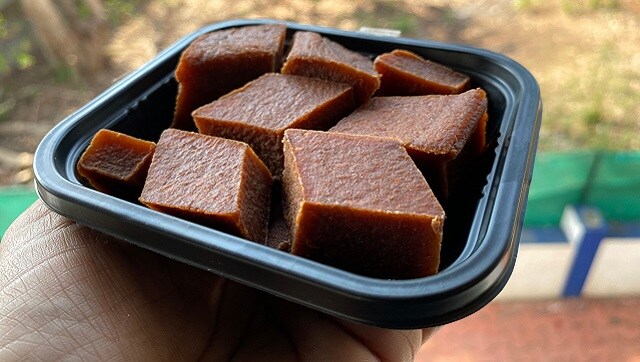 Lifestyle
With previously unknown produce — such as pineapples, guavas, cashew nuts, chillies, tomatoes and potatoes — from the "New World" making its way to the shores of the "Old World", "host" cuisines found themselves adapting new techniques to incorporate foreign fruit into their existing diets
Sports
WHO said certain safety decisions regarding athletes, spectators and the Olympic village and venues could only be taken closer to the Games, which are due to open on 23 July.
Entertainment
"If your prayers are with her, everything will be fine," said Anupam Kher while informing fans of his wife Kirron Kher's health