High blood pressure affects nearly three in ten Indians, responsible for 17.5 percent deaths
Hypertension or high blood pressure affects nearly three in ten Indians and is responsible for 17.5 percent of all deaths and 9.7 percent of disability-adjusted life years (DALYS) in India, according to data released in 2017.
-Swagata Yadavar
New Delhi: Hypertension or high blood pressure affects nearly three in ten Indians and is responsible for 17.5 percent of all deaths and 9.7 percent of disability-adjusted life years (DALYS) in India, according to data released in 2017. DALYS measure the total disease burden and the years lost due to disability, ill-health and early death.
Hypertension was also the fourth-leading risk factor for death and disability and responsible for over 1.6 million deaths in India—more than the population of Mauritius and double the population of Bhutan–in 2016, according to the Global Burden of Disease data collated by the Washington-based Institute for Health Metrics and Evaluation.
Malnutrition, air pollution, risks from a diet low in fruit, vegetables and whole grains, but high in salt and fat–these are the three top risk factors of death and disability in India, as IndiaSpend reported in November 2017.
High blood pressure is easy to prevent, diagnose and treat, but most Indians are unaware of the problem and even fewer have it under control, said experts.
A chronic condition when the blood pressure of the blood vessels remains raised, hypertension is often called a silent killer because it comes without symptoms. Consistent high blood pressure affects major organs such as brain, heart and kidneys and is a major cause of premature deaths, leading to 9.4 million deaths globally in 2013.
Hypertension was responsible for 53.8 percent of all deaths due to heart disease, 55.7 percent of deaths due to stroke, and 54.3 percent of deaths due to chronic kidney disease in India in 2016, data show.
"Hypertension or raised blood pressure is one of the leading causes of premature deaths in India. It is directly responsible for 29 percent of all stroke and 24 percent of heart attacks in India," said Balram Bhargava, director general, Indian Council of Medical Research (ICMR) at the May Measurement Month 2018. This is part of the annual awareness campaign held by the London-based International Society of Hypertension.
Only 10 percent rural, 20 percent urban Indians have BP under control
Non-communicable diseases such as heart disease, diabetes, chronic respiratory diseases, cancer and others cause 60 percent of deaths in India, 55 percent of them prematurely. India stands to lose $4.5 trillion (Rs 311 lakh crore) between 2012 and 2030 on this count, due to these diseases, according to the nonprofit World Economic Forum, as IndiaSpend reported in October 2017. This loss is one-and-a-half times India's 2018 gross domestic product (GDP) of $2.8 trillion (Rs 187 lakh crore) as on April 1, 2018.
It is estimated that 29.8 percent of Indians have hypertension, with 33 percent prevalence in urban and 25 percent in rural India. Of these, 25 percent rural and 42 percent urban Indians are aware of their hypertensive status. Only 25 percent rural and 38 percent of urban Indians are being treated for hypertension. Further, only 10 percent of rural and 20 percent of urban Indian hypertensive population has its BP under control, according to a 2014 review published in the Journal of Hypertension.
"In rural areas, some studies have showed that 10 percent of them are aware of their hypertension and only 7 percent of them are able to control it," said Dorairaj Prabhakaran, vice president, Public Health Foundation of India (PHFI) and executive director, Centre for Chronic Disease Control, at the event.
He quoted an eight-country comparison where India was at the bottom–only 24 percent in India were aware of hypertension, 20 percent of them were treated and only 6-10 percent had it under control.
Continued treatment, diet: Why few manage to control high BP
Hypertension can be treated with common inexpensive drugs, yet the compliance is a problem.
"Often patients themselves decide to stop the hypertension drugs thinking they are cured which can be dangerous," said C Venktata S Ram, director, World Hypertension League and editor-in-chief, Hypertension Journal.
The experts stressed the importance of lifestyle modification in preventing and controlling hypertension.
Reducing salt, avoiding alcohol and tobacco consumption, controlling body weight, getting regular exercise, eating more fruits and vegetables–these diet and lifestyle changes can bring down hypertension. Avoidance of processed foods such as jam, ketchup and salty snacks like chivda is also recommended.
"Keep away from APC," said Bhargava referring to achaar (pickle), papad and chutneys, three staples in Indian meals.
An average Indian consumes 10.98 grams of salt per day–119 percent more than the recommended limit of five grams per day by the World Health Organization–IndiaSpend reported in November 2016.
'Need to screen 1 million Indians above 18 years of age'
Since hypertension does not cause symptoms, periodic screening for all adults is the only way to detect it early. The goal is to screen about 1 million Indians above the age of 18 who haven't been screened yet, said Prabhakaran.
Government will be screening communities through renewed attention being paid to non-communicable diseases (NCDs) with schemes like the National Health Protection Mission.
"There are already 2500 NCD clinics which have screened 2.25 crore (22.5 million) people till now and 12 percent have been found to suffer from hypertension," said Manas Pratim Roy, deputy assistant director general, Directorate General of Health Services.
(Yadavar is a principal correspondent with IndiaSpend.)
also read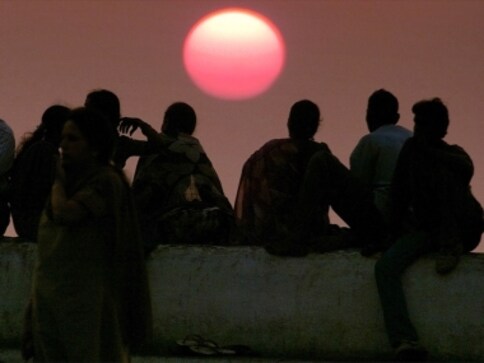 India
Between 1990 to 2017 one in seven people from the country have suffered from mental illness ranging from depression, anxiety to severe conditions such as schizophrenia, according to a study.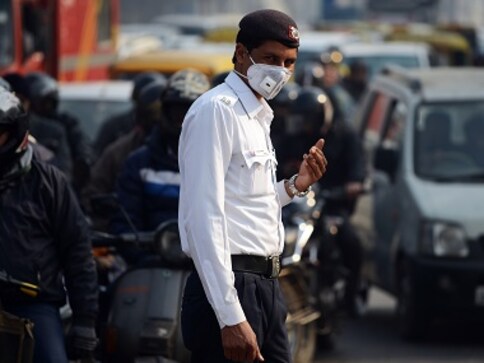 World
India has overtaken China in terms of the number of deaths due to ambient (outdoor) air pollution with the country witnessing 50 deaths more than China reported per day in 2015, according to Global Burden of Disease project.
India
According to the Global Burden of Disease Study 1990-2016, the contribution of air pollution to chronic obstructive pulmonary disease (COPD) and disability-adjusted life years (DALYs) was found to be higher than that of smoking in India.