Heavy rains in Odisha affect over 3 lakh people in 3 districts; waters of Baitarani river flood farmlands
The IMD has forecast heavy rainfall and thunderstorms at one or two districts of Odisha in the next 24 hours.
Bhubaneswar: Over 3 lakh people in three coastal districts of Bhadrak, Jajpur and Kendrapara were severely affected by the rain on Saturday as the swirling water of the Baitarani river entered several villages and inundated large swathes of farmland, officials said.
Although water from the Baitarani submerged many agricultural fields in Keonjhar district, it has not affected the people living along the river bank, official sources said.
However, the flood situation remained grim in four blocks of Jajpur district, four blocks in Bhadrak and two blocks of Kendrapara district, sources in the special relief commissioner's office said in Bhubaneswar.
Meanwhile, an India Meteorological Department (IMD) forecast on Saturday said that heavy rainfall along with thunderstorm is likely to occur at one or two places over Keonjhar and Mayurbhanj districts of Odisha in 24 hours.
According to sources in the water resources department, the Baitarani river was flowing above the danger mark at Akhuapada in Bhadrak district. As against the danger level of 17.83 metres, the water was flowing at a height of 18.08 metres at 7 pm on Saturday.
The water level at Anandapur, however, showed a falling trend and was flowing at 37.45 metre against the danger level of 38.36 metre.
The water crossed the embankments and entered 122 villages of Odisha's Bhandaripokhari, Dhamnagar, Tihidi and Bhadrak blocks. Road links between Bhandaripokhari and Jajpur have been cut off due to the river overflowing at a height of about two feet over the Sarta bridge at Malada.
Road communication from Aradi to Jajpur and Bhadrak has been disrupted, the sources said. Several hectares of paddy fields in Aradi, Sundarpur, Nandapur and Olagi panchayats in Chandbali tehsil have been submerged.
Around 1,71,365 people in Odisha's Bhadrak district have been hit as the water rushed into their villages, the special relief commissioner's office said.
In Jajpur district, the waters of Baitarani river have entered 69 villages in Dasarathpurm, Korei and Jajpur blocks. Dasarathpur has been the worst-affected block in Jajpur district, it said.
Similarly, nine blocks and two urban local bodies in Kendrapara district have been affected as Baitarani water entered the villages.
Special Relief Commissioner (SRC) BP Sethi said the district collectors of Jajpur, Bhadrak, Kendrapara and Keonjhar have been put on alert and instructed to undertake evacuation of people living in the low-laying areas. The Emergency Operation Centres in Odisha and district levels along with line departments are functioning round the clock, he said.
He said the district collectors have also been asked to deploy units of the Odisha Disaster Rapid Action Force and the National Disaster Response Force for relief and rescue operations. Besides, ices personnel are also on standby in these four districts, Sethi said, adding that cooked food and safe drinking water, besides healthcare arrangements, have been readied by the collectors in multi-purpose cyclone shelters.
The SRC said the Jajpur district administration had evacuated 3,860 flood-hit people in Binjharpur block and set up free kitchens in Binjharpur, Dasarathpur blocks and in Jajpur municipality.
Revenue and Disaster Management Minister Maheswar Mohanty said the second Saturday and Sunday holidays of the field functionaries have been cancelled in view of the floods.
Find latest and upcoming tech gadgets online on Tech2 Gadgets. Get technology news, gadgets reviews & ratings. Popular gadgets including laptop, tablet and mobile specifications, features, prices, comparison.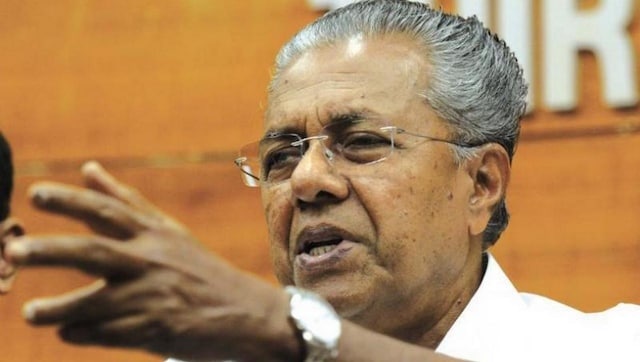 India
The Kerala dams Neyyar Dam in Thiruvananthapuram district, Bhoothathankett in Ernakulam, Malankara in Idukki district, Moolathara in Palakkad, Karapuzha in Wayanad, Kuttiyadi in Kozhikkode and Pazhassi in Kannur are on yellow alert.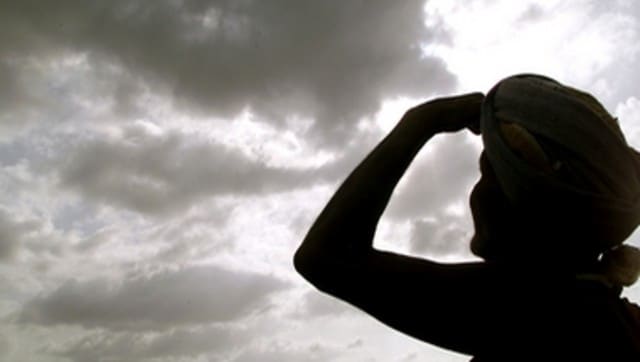 Business
The monsoon has covered the entire country nearly two weeks earlier than usual, brightening prospects for healthy summer-sown crops and promising higher incomes
India
'Monsoon clouds are at the doorstep of Delhi. A few places witnessed rains. As predicted, the onset of the monsoon in the city will be declared on Thursday," IMD Director General Mrutunjay Mohapatra said.