Taunting a wife and ridiculing her lack of English speaking skills don't amount to cruelty under the law, says a recent Bombay High Court ruling granting bail to a man charged with the abetment of suicide and showing cruelty to his wife. The Free Press Journal reported the court's observations:
"According to the mother of the deceased, when her daughter informed her husband that she was feeling uneasy and unwell after he has asked her to make tea for his mother, he started saying insulting things about her parents. This incident, according to the prosecution, as reflected from the evidence of parents and brother of the deceased triggered her suicide. Prime facie, this discloses the hyper sensitivity of a wife, and an ordinary discord in matrimonial life."
This casual attitude of the court towards mental trauma and emotional abuse is quite alarming. Even the Gujarat High Court, in 2015, ruled that mere taunting and rude behaviour by in-laws are mundane and does not amount to cruelty for a woman to file an FIR. This was about a case where the woman complained that her in-laws would hurl abuses at her, Gujarat High Court observed:
"Rude and uncultured behaviour as well as perfunctory abuses are mundane matters and would not attract the rigours of section 498A of the IPC. There has to be something more to attract section 498A of the IPC." 
But, how does one define cruelty? The dictionary says: Behaviour which causes physical or mental harm to another, especially a spouse, whether intentionally or not. And according to Section 498A of the Indian Penal Code:
Any willful conduct which is of such nature as is likely to drive the woman to commit suicide or to cause grave injury or danger to life, limb or health (whether mental or physical) of the woman; or
Harassment of the woman where such harassment is with view to coercing her or any person related to her meet any unlawful demand for any person related to her to meet such demand. 
When it comes to describing cruelty, the Indian court system has shown contradictory colours. The Delhi High Court, said lack of respect, faith and understanding towards partner amount to cruelty. In the case of a woman requesting to dissolve her marriage to a CRPF commandant on the grounds of mental cruelty was dismissed — the court observed: Couples are expected to "tolerate and accommodate each other's propensities, preferences and habits," PTI reported.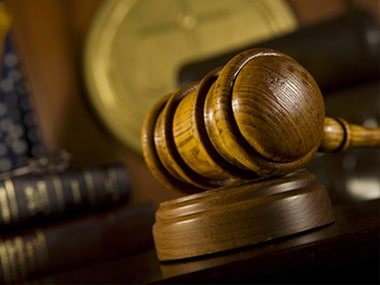 While there are instances of the misuse of Domestic Violence Act, stray observations by the high court can undermine the problem faced by many women as far as mental trauma and emotional abuse are concerned. Especially when a wife's asking the husband to live separately from the husband's parents (in-laws) is considered cruelty.
In one such case, the apex court in fact held that forcing husband to separate from parents amounts to 'cruelty'.
"In normal circumstances, a wife is expected to be with the family of the husband after the marriage. She becomes integral to and forms part of the family of the husband and normally without any justifiable strong reason; she would never insist that her husband should get separated from the family and live only with her…. If a wife makes an attempt to deviate from the normal practice and normal custom of the society, she must have some justifiable reason for that and in this case, we do not find any justifiable reason, except monetary consideration of the respondent wife. In our opinion, normally, no husband would tolerate this and no son would like to be separated from his old parents and other family members, who are also dependent upon his income."
From these judgments and rulings, the court system appears to be viewing matrimony through the strict lens of culture and outdated mores. And these rulings normalise bad and dangerous behaviour. Shouldn't a married woman have the right to be treated with dignity and respect, why should it be 'mundane' to be treated with disrespect? Moreover, take this case, where the Nagpur bench of the Bombay High Court said that a wife's refusal to have sex with the husband can also amount to cruelty; the court observed:
"The refusal on wife's part to cohabit with husband and have a physical relationship with him has surely resulted in causing cruelty to him. There is ample evidence on record to show that he suffered mental cruelty in view of wife's refusal to do household work, cohabit with the husband, and maintain physical relationship with him." 
But, on the other hand, Delhi High Court upheld the divorce pleas of a businessman who complained of facing daily humiliation from his wife for being overweight and being unable to satisfy her sexual desires.  The court said:
"The calling of names and hurling of abuses such as 'hathi' (elephant), 'mota hathi' (fat elephant) by the appellant in respect of her husband — even if he was overweight, is bound to strike at his self-respect and self-esteem. Obviously, the respondent was sensitive to such taunts, and it is not the appellant's case that the taunts were made jokingly, or out of love and affection, and without malice."
Of course these cases need to be looked at in detail, but the trend of dismissing something as common as mistreatment by in-laws as something 'ordinary' sets bad precedent through language.
Your guide to the latest cricket World Cup stories, analysis, reports, opinions, live updates and scores on https://www.firstpost.com/firstcricket/series/icc-cricket-world-cup-2019.html. Follow us on Twitter and Instagram or like our Facebook page for updates throughout the ongoing event in England and Wales.
Updated Date: Jan 23, 2017 14:28:45 IST