Hated India since school was bombed in 1971 by Indian planes: David Headley
On the third day of his deposition before a Mumbai court, David Coleman Headley threw light on a number of aspects related to his alleged terror links
On the third day of his deposition before a Mumbai court, David Coleman Headley threw light on a number of aspects related to his alleged terror links — from hatred to India going back to his childhood and allegations of being financed by United States agencies.
Last month, Headley had been examined by special public prosecutor Ujjwal Nikam with reference to his role in the 26/11 attacks in Mumbai and the role of the Lashkar-e-Taiba in launching terror strikes in India. He is serving a 35-year sentence in the US for his role in the 26 November, 2008 attacks and has turned an approver for the case in India.
Headley also told the court that he had developed hatred towards India and Indians since childhood and wanted to "cause maximum damage since then".
Asked about the reasons of his hatred, Headley said, "My school was bombed in 1971 by Indian planes and that time, I developed this feeling."
People were killed in the attack, he said, adding it was one of the reasons that why he joined the LeT.
Headley also alleged that Yousuf Raza Gilani, who was Pakistan's Prime Minister in 2008, had visited David Coleman Headley's home within weeks after the 26/11 Mumbai terror attacks.
"It is not correct to say that the then Prime Minister of Pakistan--Yousuf Raza Gilani — had attended the funeral of my father who passed away a month after the Mumbai terror attacks on 26 December, 2008. In fact, he (Gilani) visited our house (in Pakistan) a few weeks thereafter," the Pakistani-American terrorist said.
However, Headley refuted allegations that US agencies were financing him. "It is baseless to say that my movement to Pakistan was known to US agencies."
On Thursday, Headley told the court that terror outfit Lashkar-e-Taiba (LeT) wanted to eliminate Bal Thackeray but the person who was assigned the job to kill the late Shiv Sena chief was arrested. Headley also told the court that he had visited the Sena Bhavan twice. He, however, did not specify the year for the same.
On Tahawwur Rana, his associate from Chicago, Headley revealed that Rana knew he was an operative of terror outfit Lashkar-e-Taiba (LeT). "I informed him about the training imparted by me to LeT operatives. I disclosed to Rana that I was spying for LeT. This was four to five months before the 26/11 attacks."
In February, in possible his most controversial revelation, Headley had claimed that Ishrat Jahan was an operative of the Lashkar-e-Taiba. However, he mentioned her name in response to Ujjwal Nikam suggesting several specific names, leading to questions over whether the statement would count as evidence.
In his earlier deposition, Headley, who is serving a 35-year jail term in the US, also revealed that Pakistan's intelligence agency ISI provides "financial, military and moral support" to terror outfits LeT, Jaish-e-Mohammad and Hizbul Mujahideen, and how LeT planned and executed the 26/11 Mumbai attack. He had also said that Jamaat-ud-Dawa chief Hafiz Saeed had 'full knowledge' of the attacks, and that they took place with his approval, as per a report in Hindustan Times.
Headley admitted to have surveyed the National Defence College in New Delhi, Chabad Houses in tourist destinations like Goa, Pune and Pushkar on instructions of Al-Qaeda leader Ilyas Kashmiri. He also said that an attack was planned on the Siddhivinayak temple in Mumbai.
However, it remains to be seen as to what extent Headley's revelations lead to criminal action against terror groups which India accuses the Pakistan establishment of supporting.
With inputs from PTI
News & Analysis
PlayStation's overall business has gained a total operating profit of 342.2 billion yen ($3.14 billion) for the 2020 financial year.
India
Three US Air Force C-5 Super Galaxies and one C-17 Globemaster were scheduled to leave for India on Monday to deliver critical supplies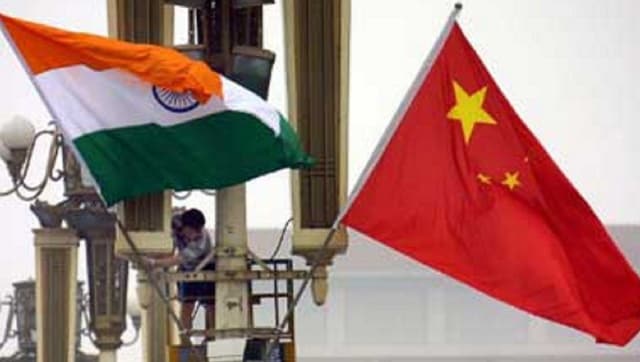 World
New Delhi currently appears to be reacting cautiously to Beijing's offers for assistance to deal with the COVID-19 crisis