Hassan Rouhani visit: Iran ties key for India's central Asia power game; but Narendra Modi must remain cautious
Hassan Rouhani's visit is significant for India as the trajectory of bilateral ties holds far-reaching diplomatic, economic and geostrategic implications.
Iranian president Hassan Rouhani's visit to India is likely to get buried under the din of domestic cacophony, especially as it comes amid the unearthing of a major banking scam. But, the importance of this three-day engagement should not be underestimated. The trajectory of bilateral ties holds far-reaching diplomatic, economic and geostrategic implications for India.
The ancient civilisational relationship isn't fraught but it isn't flourishing either, caught between twin stools of respective geopolitical compulsions and ambition. Narendra Modi and Rouhani must mitigate multiple challenges to bolster a relationship that goes much beyond fuel trade and, at least for India, holds the key to its strategic game in Afghanistan, central Asia and beyond including two airbases in Tajikistan.
To quote from Georgetown University associate professor C Christine Fair's paper India-Iran Security Ties: Thicker Than Oil in the journal Middle East Review of International Affairs (MERIA): "India needs Iran to achieve its varied objectives in Central Asia. Iran, for its part, sees a tremendous complementarity (sic) of interest with India. Both states seek to undermine unipolarity, and both states are uncomfortable with the role that the United States has played and will likely continue to play in West Asia — despite the fact that both states have very different relations with the United States."
The shared concerns also extend to Pakistan where Iran fears a consolidation of Sunni influence (exacerbated by Saudi Arabia's recent decision to appoint former Pakistan COAS general Raheel Sharif as the chief of Saudi-led Islamic Military Alliance) and New Delhi is wary of Rawalpindi's sub-conventional war against India to destabilise the region and maintain international focus on Kashmir.
Bilateral engagements are also subject to domestic pulls and pressures. In the case of Rouhani, who is on his second visit to India and his first since becoming president, it is more so. Iran's economy is sagging, food inflation is high and jobs are hard to come by. The country has just emerged from a massive youth unrest that resulted in over 20 deaths overall and 450 arrests in Tehran alone.
Rouhani, a staunch backer of the 2015 multi-nation Nuclear Deal and a moderate voice within Iran's competing power structure, knows that his time is running out. He had put all his eggs in the deal basket but with Donald Trump playing truant, hopes of the agreement boosting the economy are receding and fears of renewed US sanctions are looming large.
Trump wants Iran to suspend its ballistic missile program and restrict permanently Iran's uranium enrichment facilities, conditions that Tehran will never accept and even EU signatories to the Nuclear Deal don't agree upon, especially as the International Atomic Energy Agency (IAEA) has certified no less than nine times that Tehran has not breached the terms of the 2015 Barrack Obama-era accord.
The deal, therefore, hangs in limbo with Trump threatening that he has signed the latest sanctions relief for Iran under the Joint Comprehensive Plan of Action (JCPOA) for the "last time". Under the JCPOA mechanism, a part of the Nuclear Deal agreement, the US president must certify at periodic intervals that Iran has obeyed the terms of the deal to keep waivers in place.
"This is the last chance," Trump had thundered last January, "In the absence of such an agreement (immediate curb over uranium enrichment and ballistic missile program), the US will not again waive sanctions in order to stay in the Iran Nuclear Deal. And if at any time I judge that such an agreement is not within reach, I will withdraw from the deal immediately."
Rouhani has sounded defiant but he knows that the sanctions, which had been imposed in 2007 and stayed in place till 2016, have crippled the Iranian economy. A recent BBC study finds that Iran's middle class have been hurt the most and average household budgets have fallen which were reflected in the nationwide protests.
Iran is in need of allies. Rouhani hopes that he will be able to persuade India to invest billions in connectivity, infrastructure, industrial and energy projects. His focus on India betrays a shrewd strategic sense.
Both countries share deep and enduring civilisational ties, a motif that Rouhani's itinerary stressed upon as he touched down in Hyderabad, a city that has a sizeable Shia population and shares long historic and cultural ties with Iran.
More importantly, India is right now in a sweep spot vis-a-vis the US. New Delhi is one of the rare nations that can do business with Tehran without worrying too much about incurring Trump's wrath.
Not surprisingly, the 21-member high-powered delegation accompanying Rouhani includes ministers and businessmen who are keen to seal a number of deals.
"There are a number of projects for expansion of ties in the pipeline that not only will be in the interests of both nations but also in the interest of the region," Iran's ambassador to India, Gholamreza Ansari, had said in a national day speech last week, according to news agency Reuters.
Before leaving for India, Rouhani told reporters in Tehran that he hoped to ink several MoUs with India. He called it his "key objective" to speed up proceedings of Chabahar agreement – the $500-million trilateral deal signed between Iran, India and Afghanistan last May that is at the fulcrum of India's great power aspirations in Central Asia and provides New Delhi with a secure transit route bypassing Pakistan.
Modi would be mindful of the tough strategic calculus that India must solve to engage simultaneously with the US and Iran. In areas of connectivity, trade, culture and shared strategic vision, Iran could be India's most valuable partner in West Asia.
Yet, growing convergence with the US on a number of areas including, but not limited to, the rise of China makes it imperative for India not to court Iran at the falling foul of a volatile Trump whose administration has focused on Tehran as the "source of all evil" in West Asia.
Being at the fulcrum of Trump's Indo-Pacific and Afghanistan policy, however, gives India the freedom to carry out its strategic and geo-economic objectives, which in this case is a close engagement with Iran. The Trump administration encourages India to take leadership in Indo-Pacific, emerge as a net security provider in South Asia and is also reliant on New Delhi as a stabilising influence in Afghanistan.
These competing currents are working in favour of India, at least for now.
Last October, for instance, US secretary of state Rex Tillerson on his New Delhi visit had clarified that Washington would not block "legitimate" business activities with Iran by India and had also reiterated that he saw "no contradiction" with US-Iran sanctions and India's port project in Chabahar.
Yet, there are challenges. Diplomacy isn't a zero-sum game, and frequent overlapping of interests needs to be managed.
As WPS Sidhu, a professor at New York University's Center for Global Affairs, writes in Livemint, "While both countries will seek to manage their differences, as evident from the absence of any reference to Iran in Tillerson's speech, it may still dampen the otherwise sunny prospects. Moreover, how India responds to Trump's virtual call to arms against Iran will also have an impact on New Delhi's relations with Israel and Saudi Arabia."
So far, Modi has shown his deft diplomatic touch in segregating India's bilateral interests with nations at odds with each other without any serious diplomatic spill. However, India's biggest weakness lies not in striking of agreements and deals, but in follow-up and execution of those deals and projects.
Despite the huge hype in Indian media, Chabahar port is only partly operational. India's ponderous bureaucracy and logistical difficulties (caused by international sanctions) have made progress very slow.
To put it in perspective, the current operational capacity of Chabahar deepwater harbour lies at 8.5 million tonnes, that could be increased to 80 million tonnes of annual freight capacity when it becomes fully operational, as per Abdol Sattar Dushouki from the Centre for Balochistan Studies in DW.
It could take a year, maybe more, for India to complete the work. The Modi government has recently made a decision to allow Indian business entities to invest in rupees in Iran for the first time – a facility that was extended till just now to only Nepal and Bhutan. The rupee-rial mechanism may ease doing of business with Tehran.
The delay in completion of Chabahar project, the roadblock over Farzad B oil block should not be allowed to act as spanners in the development of bilateral ties. For both nations, it is a moment in history they cannot afford to let slip.
India
From Make in India to PM Kisan Samman Nidhi, here are five flagship schemes started by the Modi government
Politics
Ahead of his youth rally in Himachal Pradesh, Congress on Friday attacked Prime Minister Narendra Modi saying he must answer why the BJP-led government failed to address issues of unemployment and the debt the state's burdened with.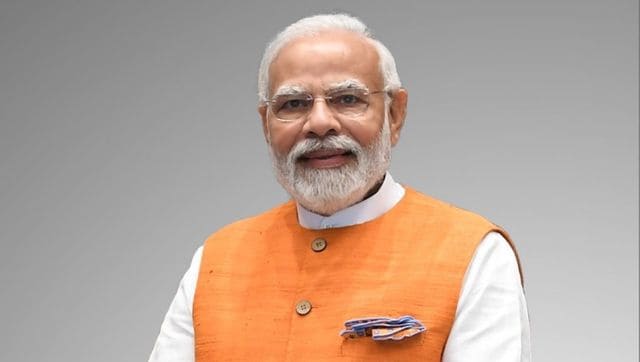 India
Prime Minister Narendra Modi virtually inaugurated the two-day 'National Mayors' Conference' that is being held in Gujarat's Gandhinagar