Haryana's success in sporting events reveals its dark side; police haul up several athletes for gruesome crimes
Despite an impeccable track record in the field of sports, several celebrated sportspersons in Haryana have chosen to walk on a path filled with crime.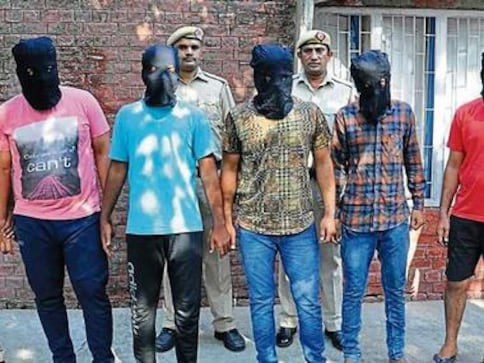 Vicky Singh, a promising boxer from Haryana who won the national level gold medal in 2009, was arrested last week for allegedly murdering a law student in Rohtak. His is not an isolated case where a sportsperson from the state has faced criminal proceedings.
Athletes from Haryana, a state whose population constitutes only about two percent of the country's total population, secured one-third of the 66 medals India won at the recently held Commonwealth games in Gold Coast, Australia.
Haryana's contribution to the field of sports has brought several laurels to the country, with sportspersons from the state excelling in all types of sports, particularly those involving aggressive physical strength.
But despite this impeccable track record in the field of sports, several celebrated sportspersons in the state have chosen to walk on a path filled with crime.
Singh's arrest is just the latest of popular athletes being held for criminal activities; in the last two years, Haryana police have arrested 12 athletes, including state, national and international medal winners, for various crimes ranging from robbery and loot to murder.
Shani Dev alias Kuki, a 28-year-old promising kabaddi player who represented Haryana at several national-level tournaments, formed a gang of his own by recruiting fellow athletes. His choice led to the death of his younger brother, Sukhwinder, also a national level kabaddi player. Sukhwinder was shot dead in his village by a rival gang in March 2016.
Police said that Kuki went on a killing spree to avenge his brother's death before finally being arrested in July 2016.
Kuki's aides Sanjeet alias Shakti Pehelwan, a national-level javelin gold medallist, and Ashok alias Hooter, a state-level kabaddi player, were also arrested in October 2016, after they shot dead a prime suspect in Sukhwinder's killing, in full public view, in Rohtak. According to police sources, Kuki's gang is still active with Kuki able to order the killings of his rivals from jail.
Vicky Singh was lured into the world of crime by local criminals who utilised his muscle power to kill a man in 2011. Since then, there was no going back for Vicky, who joined Rajesh Sarkari's gang.
"Vicky was soon a dreaded name. He was close to the gang leader. When Sarkari's mother fell ill, Vicky gained his confidence by donating his blood for her treatment," said inspector Manoj Verma, who is part of the team that arrested Vicky for shooting dead a 23-year-old law student over personal enmity.
Police officials feel that the root of problem are notorious gangs active in villages in several districts of Haryana, particularly in the Sonepat, Rohtak, Jhajjar, Jind and Bhiwani districts. "These ace boxers and wrestlers are natural attractions for such gangs," a police official said.
Deepak Pahal, 22, a resident of Ganaur in Sonepat, who was primed to participate in the Olympics after winning the junior-lightweight national boxing championship in 2011, was arrested by Delhi police for helping gangster Jitender Ghoga evade custody. A few days before the Rio Olympics, Pahal threw chilli powder on cops to help Ghoga escape custody from a moving Haryana Roadways bus.
For Pahal, the low came when the Indian Boxing Federation was banned for rigging elections and national boxing tournaments were stopped.
"Pahal was expelled from the Sports Authority of India centre in Sonepat after he punched a fellow boxer in anger and broke his jaw," said a police officer who was investigating Pahal. "He then got distracted from his goal and got in touch with local criminals in his village," the policeman added.
Rajesh Malik, a retired kabaddi coach feels that a lack of opportunities is to be blamed for athletes choosing a path of crime. "An idle mind is a devil's workshop. In case of sportspersons, we have seen that most have a poor academic record as they focus more on their games since childhood. Once they no longer get an opportunity to play, they take shorter routes to earn money," he said.
Haryana sports minister Anil Vij said the government has taken considerable steps to ensure sportspersons remain focused on their game. "We have announced high monetary rewards for medallists. The state government provides Rs 6 crore to Olympics gold medallists and Rs 1.5 crore to CWG gold medallists," he said.
But Vij is being heavily criticised for announcing a reduction in compensation for Haryana sportspersons representing non-state bodies like the Railways.
"There are always highs and lows in the careers of sportspersons. But some athletes are not able to handle their lows well and channelise their strength in the wrong direction to make quick money," said Arjuna Awardee boxer and Olympian Akhil Kumar, who presently works as a Deputy Superintendent of Police in Haryana.
The author is a member of The NewsCart, a Bengaluru-based media startup
also read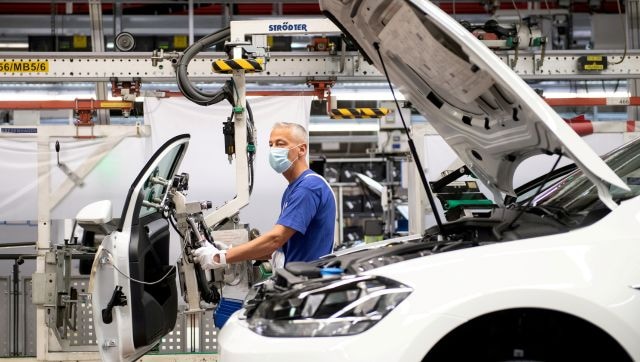 Explainers
Germany's GDP fell .3 per cent in the first quarter of 2023 following a .5 per cent decline in the last quarter of 2022. Though Chancellor Olaf Scholz described the outlook for the economy as 'very good' experts say this is a rude awakening for the country and the entire continent
Explainers
Elon Musk's brain-computer interface company Neuralink has received approval from the FDA to conduct its first in-human clinical study. The firm wants to put coin-sized implants into human beings, which will allow people with paralysis regain motor function, restore vision, and treat brain diseases
Explainers
A new survey published in The Lancet Diabetes & Endocrinology journal estimates that over 11 per cent of people across India suffer from diabetes. Experts say diabetes is no longer a disease of the affluent and those in cities and warned that patients are getting younger and younger