Haryana violence: Gurmeet Ram Rahim Singh's Z-plus security cover withdrawn following arrest
Earlier, Haryana Director General of Police (Jails) KP Singh had also denied any special treatment being extended to the high-profile convict
Chandigarh: Dera Sacha Sauda chief Gurmeet Ram Rahim Singh's 'Z-plus' security cover was withdrawn after his conviction in a rape case, Haryana Chief Secretary DS Dhesi said in Chandigarh on Saturday.
He also denied any special treatment being given to the Dera chief in a Rohtak jail after being held guilty in a 15-year-old rape case by a CBI court in Panchkula on Friday.
"The moment he was arrested yesterday, his 'Z plus' security cover stood automatically withdrawn," Dhesi told a press conference in Chandigarh.
"He is being treated as an ordinary prisoner. It was reported that he was being an air conditioner, there is nothing like that. As far as food is concerned, he is served the same food which other prisoners have," he added.
Besides the security personnel drawn from the Haryana Police, he was accompanied by his private commandos when he arrived in Panchkula in a carcade from Sirsa to appear before the court. After his conviction, he has been lodged in a jail at Sunaria in Rohtak.
Earlier, Haryana Director General of Police (Jails) KP Singh had also denied any special treatment being extended to the high-profile convict.
"No special treatment is being given to him. He is being treated like any other ordinary prisoner. An ordinary prisoner sleeps on floor and he too is doing the same," the DGP (Jails) told reporters at a separate venue.
He said four jail officials have been deployed near his barrack to monitor his activities.
When asked about the challenges the jail authorities may face due to the presence of a high-profile prisoner, he said to keep him secure inside jail would no doubt be a challenge.
"That is why we have made an arrangement inside the jail to ensure that no other prisoner harms him. Outside the jail, we have requested the local administration to secure area and have adequate security arrangement," he said.
Asked about the number of visitors the Dera chief would be meeting him in the jail, Singh said every prisoner can give names of five persons whom he wants to meet, and he will also be allowed to meet them only like any other ordinary prisoners.
Paramilitary forces have been deployed in large numbers outside the Sunaria jail.
Meanwhile, Rohtak Deputy Commissioner Atul Kumar asked the people to maintain peace and not to believe rumours. He also said that their endeavour was to ensure that Rohtak district and Sunaria jail remains secure.
A CBI special court at Panchkula convicted the Dera chief on Saturday. The court would pronounce the quantum of sentence on 28 August.
Immediately after his conviction, followers of the Sirsa based Dera went on a rampage and clashed with security personnel in which 31 people died while around 250 injured.
Politics
Sidhu's statement came a day after AAP MP Bhagwant Mann questioned him about the 'funds' allegedly accepted by the Congress from private power companies in the state
Politics
In an apparent bid to bury the differences with the chief minister, Sidhu had separately requested Singh to come for the installation ceremony and said he had "no personal agenda".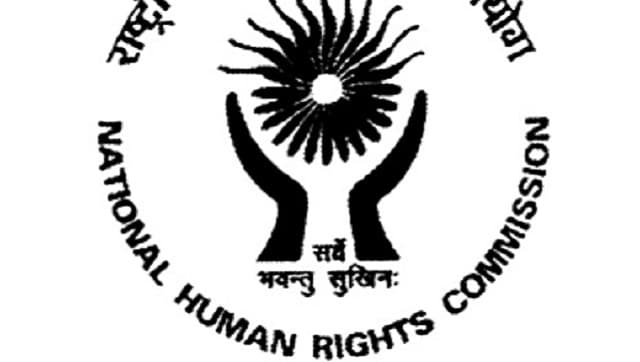 India
The Bench noted that the second autopsy of the body of BJP labour wing leader Abhijit Sarkar, allegedly killed during the violence, has been carried out