Haryana stalking case highlights how neta sons ride high on fathers' political influence and break law
Varnika Kundu recently accused Vikas Barala, son of Haryana BJP chief Subhash Barala of stalking her through the streets of Chandigarh.
Soon after the son of Haryana's ruling BJP chief was arrested along with his friend for allegedly stalking a girl in Chandigarh on Saturday, the politician's family arranged for swift bail for the accused and resorted to victim-shaming on social media.
Political influence in this country very often extends beyond the rights bestowed by the electorate and certain 'privileges' exacted by the politicians. Many a time, it serves as an insurance policy for their next of kin.
A similar display of power was seen when Varnika Kundu, a DJ, accused Vikas Barala, son of Haryana BJP chief Subhash Barala, and his friend Ashish Kumar of stalking her through the streets of Chandigarh. The two accused were granted bail within a day.
According to a Hindustan Times report, "BJP leaders from Haryana started coming to the station, sources said. Desperate calls to various senior police officials with 'dekh lo' ('please see') requests started forcing many of the officers to either put their phones on silent mode or switch them off… Before the accused duo got bail, many Haryana leaders were there at the police station throughout Saturday."
After the initial complaint was filed, the men were arrested and charged under Indian Penal Code (IPC) Section 354 D (stalking) and Section 185 of the Motor Vehicle Act (driving by a drunken person or by a person under the influence of drugs) , Sections 341 (wrongful restraint), 365 (kidnapping) and 511 (attempt to commit offences punishable with imprisonment).
But soon after the Haryana leaders' diatribe against the police, several of the charges were dropped. According to a report in India Today, the police dropped three serious charges – Sections 341, 365 and 511 – levelled against Vikas.
Both the accused were released soon after on bail as they were booked under what were bailable sections of the IPC and the Motor Vehicles Act. Had the charges not been dropped, the accused would not have been granted bail.
But as if this brazen exhibition of political influence was not enough, members of the Barala family resorted to victim-shaming Varnika.
According to a report in The Wire, Kuldeep Barala, a member of the Barala family, shared a photo of the victim in a now deleted Facebook post, with two men and implied that she was drunk at the time of the incident.
Kuldeep – who according to the report describes himself as having "worked at Bharatiya Janata Party" – shared another post showing Varnika with glasses of alcohol, in an attempt to malign her character. In this post, he also claimed that the incident was blown out of proportion by the Opposition in an attempt to malign the BJP leader's image.
The whole incident, though shocking, is not an aberration and exposes the sinister side of political influence. This script is perhaps best highlighted in the case against the son of Telangana's excise and prohibition minister T Padma Rao Goud and others for allegedly assaulting and threatening a local businessman in Hyderabad, as per PTI. While the case itself served as an example of the lawless behaviour exhibited by politicians and their kin, what was more interesting was what the Gujarat High Court noted while hearing the case.
According to a Times of India report, the high court sounded downcast when noting that it is difficult in this country to set the machinery in motion against a politician for his alleged crime. Justice J B Pardiwala, expressing his pessimism on the outcome of the case, said, "I am not a soothsayer, but by the passage of time and experience as a judge, I can predict certain things."
"I know what next is going to happen in this case. No sooner the FIR will be registered pursuant to the directions issued by this court, then the next step will be to somehow win over the writ applicant or persuade him in all manner to compromise and then bring him before this Court and make him give his consent for quashing of the FIR," the judge said.
Wielding their father's power by extension, many such incidents have emerged where the son has tried to circumvent the law. Here are some recent and some better-known examples:
Jessica Lal murder case: In what is arguably one of India's most notorious murder cases, Manu Sharma, the son of a former Congress politician, shot dead a waitress in a bar after she refused to serve him a drink post closing time.
Sharma, whose father Venod Sharma was a wealthy member of the then ruling government's coalition, was found guilty in Delhi High Court after more than seven years of judicial wrangling.
Jessica Lall, 34, a part-time model who was tending bar at a crowded party, was shot in front of many socialites, bureaucrats and even police officials in 1999. According to reports, Sharma took out a pistol and said "I will do it my way," before shooting once in the air and then firing a single bullet at Lall, killing her in the process.
Sharma was awarded life imprisonment by the Delhi High Court in December 2006. The trial court had acquitted him, but the high court reversed it and the Supreme Court upheld the life sentence in April 2010.
Andhra Pradesh minister Ravela Kishore Babu's son and his driver were booked in March 2016 for allegedly molesting a 20-year-old woman teacher in Banjara Hills in Hyderabad, according to PTI.
It was alleged that the Andhra social welfare minister's son Susheel and his driver M Ramesh followed the victim in their car, passed lewd comments and tried to pull her inside the vehicle.
While Susheel claimed innocence and alleged that the case was "politically motivated", his father said that he would "not interfere" in the matter. The complainant had alleged that a car with 'MLA' sticker followed her when she was on her way to school.
"The incident is a cruel act by our political opponents and it is politically motivated," Susheel added.
Gujarat deputy chief minister Nitin Patel's son was recently prevented by authorities from boarding a Qatar Airways flight to Greece after he arrived in a "heavily drunken" state at the airport and argued with the airline's staff.
Official sources told IANS that Jaimin Patel, who is in his mid-30s, reached Ahmedabad International Airport in such an inebriated state that he was not even able to walk. He cleared the immigration and other checks in a wheelchair due to his inebriated condition, said airport officials.
Jaimin had heated arguments with the airline staff and refused to cooperate. Meanwhile, his father told reporters that the entire incident, that occurred in May this year, was simply a ploy to defame him and refused to admit any wrongdoing on his son's part. "My son, his wife and daughter were going for a vacation. He was not feeling well."
"Our opponents are trying to tarnish our image by spreading false and mischievous information," he said.
Rocky Yadav, son of JD(U) MLC Manorama Devi and Bindi Yadav, had allegedly shot dead a Class XII student Aditya Sachdeva for overtaking his car near Saryu Talab under Rampur Police Station of Gaya district on 7 May. Rocky was accompanied by his mother's bodyguard Rajesh Kumar and his cousin Teni Yadav in his vehicle at the time of the incident, according to a PTI report.
Following the incident, the JD(U) MLC's husband and a security guard were arrested and 70 rounds of ammunition and a carbine found in her residence in connection with the murder case of Sachdeva.
Rocky's father Bindi Yadav is a criminal-turned-politician. According to The Times of India, he was a once-dreaded don who has been accused in about two dozen serious criminal cases including those involving murder, kidnapping, dacoity and house-grabbing.
Sadhu Singh, son of Shiromani Akali Dal (SAD) leader Mall Singh, was arrested for allegedly abducting a 17-year-old girl from Ghal Kalan village on the intervening night of 23-24 July.
According to a Hindustan Times report, in her complaint to the police, the minor's mother said her daughter was missing for over a week. The family tried to trace her in the village and at relatives' place, but could not find her.
"Somebody told me that Sadhu has abducted my daughter and I have immediately informed the police," the minor's mother said, according to the report. The police said that 30-year-old Sadhu, who has divorced his wife, and with whom he has two children, allegedly wanted to marry the minor girl even though her family members were against it.
BJP leader Sanjay Tyagi clashed with police in April this year over his son being challaned for driving a jeep with tinted film. According to a Tribune report, police stopped Ankit Tyagi, who was travelling with friends and issued him a challan. Ankit allegedly threatened the police and called his father. After reaching the spot, a tussle broke out between the BJP leader and the police. Meanwhile, the BJP supported also gathered at the spot, which led to more tension.
Also in April, BJP MLA Govind Parmar from Talala in Gir Somnath district and his son Sursinh Parmar, were accused of beating up and threatening staff members of Dari village toll booth on Thursday evening, according to The Times of India. One of the toll booth employees, Urvish Solanki, had to be hospitalised with severe injuries.
But sometimes, as in the case of former BSP leader Deepak Bhardwaj, the refuge from law offered to your son can backfire. According to a report in The Indian Express, Bhardwaj's son Nitesh finalised a deal of Rs five crore to kill him because he wanted full control of his father's business, as per the chargesheet filed in the Patiala House court states.
The police told the court that Nitesh and family lawyer Baljeet Singh Sehrawat had hatched a conspiracy to kill Bhardwaj.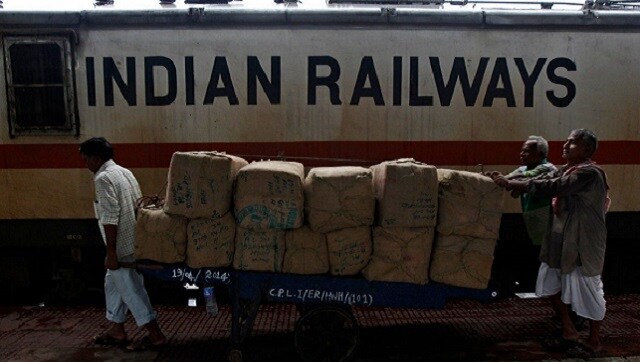 India
As per a Northern Railways spokesperson, the trains have been cancelled due to poor patronage and a surge in COVID-19 cases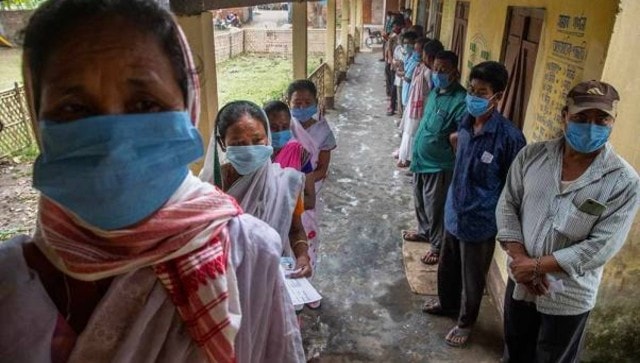 Politics
A polling station is a designated place where electors go to cast their vote. A polling booth, on the other hand, is set up by parties and candidates beyond a distance of 200 meters from the polling stations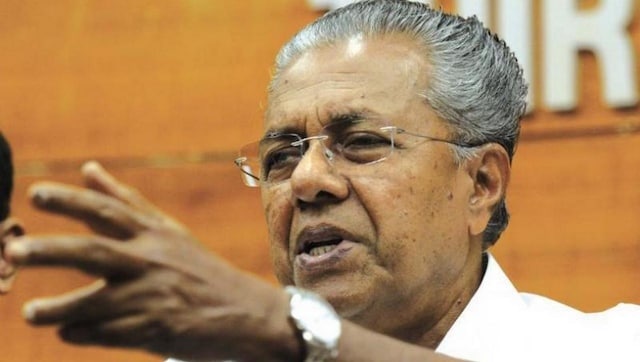 Politics
Along with welfare politics, the Left has also benefited from the significant shift in Kerala's political landscape with the rise of Hindu nationalism