Manmohan Singh expresses happiness at A Raja's acquittal in 2G case after DMK leader reminds former PM of loyalty
Manmohan Singh expressed his happiness that former telecom minister A Raja 'stood vindicated' in the 2G scam case, in response to the DMK leader's letter following his acquittal.
DMK leader A Raja's acquittal in the 2G spectrum case was a vindication of his stand, former Prime Minister Manmohan Singh has said. "I am very happy that you stand vindicated in the 2G case," Singh told Raja in a letter dated 2 January, a copy of which was released to the media by the DMK on Thursday.
According to ANI, Raja said in a letter dated 26 December, 2017 that he had written to Singh on the same date ten years ago over the allocation of 2G spectrum.
Former Telecom minister A. Raja wrote to former PM Manmohan Singh saying, 'I assured you that I had done nothing wrong but rather acted in national interest & that I'd prove this.' Singh replied saying, 'I'm very happy that you stand vindicated.' #2GScamVerdict pic.twitter.com/E73IA2cnym

— ANI (@ANI) January 4, 2018
"You will recall that I assured you several times that I had done nothing wrong but rather acted in the national interest and that I would prove this," he said in the letter.
Raja said he understood why Singh couldn't openly defend him when he was charged with corruption in the controversial "2G scam case", but now that his name has been cleared, he hoped that the former prime minister could acknowledge that he'd remained "loyal and faithful" throughout.
Singh responded on 2 January, expressing his happiness at the DMK leader's vindication. "I'm very happy that you stand vindicated in the 2G case," he said.
The former prime minister during whose tenure the alleged scam broke out, said that Raja and his family "suffered greatly in this process (case)." He further added that "all your friends are greatly relieved that truth has prevailed."
Former telecom minister A Raja and DMK MP Kanimozhi were on 21 December acquitted by a special court in the case.
Hailing the verdict, Raja had said: "I have felt somewhat vindicated all along even prior to this judgement because the beneficial results of my actions are evident to and being enjoyed by the nation's public (especially the poor)."
Special CBI judge OP Saini pronounced the judgment in the 2G scam which had rocked the Congress-led UPA-II government.
In its charge sheet filed in April 2011 against Raja and others, CBI had alleged that there was a loss of Rs 30,984 crore to the exchequer in allocation of 122 licences for 2G spectrum which were scrapped by the Supreme Court on 2 February, 2012.
While the CBI court had to decide whether there was a conspiracy in spectrum allocation, the case before the Supreme Court was on the allocation of the spectrum without auction.
With inputs from PTI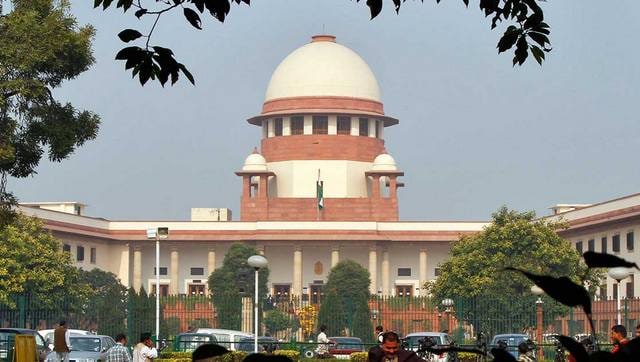 India
The apex court also expanded the definition to include any speech or hearing impaired individual or a person suffering from any other disability, who is considered to be a vulnerable witness by the competent court
Business
The Supreme Court bench, which was hearing contempt petitions of home buyers, seeking refund with an interest of the amount paid to buy their flats directed the Supertech to pay the amount by 28 February
India
The top court also directed Supertech Ltd to make the refund payments to the home buyers without prejudice to their rights and contentions