We're happy MJ Akbar did correct thing, expect him to drop bogus defamation case, say 20 journalists from Asian Age
With MJ Akbar announcing his decision to quit as the Minister of State for External Affairs on Wednesday, 20 of his former women colleagues — who together wrote a petition against him — welcomed his move to step down.
After MJ Akbar announced his decision to quit as the junior external affairs minister on Wednesday, 20 of his former women colleagues—who previously wrote a petition describing his behaviour and condemning his alleged sexual advances —issued a joint statement welcoming the move.
"We are happy that Mr Akbar finally did the correct thing, and in the light of all that has emerged in the last couple of days, expect that he will also drop the bogus criminal defamation case against Priya Ramani," the women said in a joint statement.
The 67-year-old journalist-turned-politician's sudden announcement to resign came a day ahead of hearing of a criminal defamation complaint filed by him against Ramani, the first journalist who accused him of sexual misconduct. In a brief statement, Akbar said he had decided to seek justice in a court of law in his personal capacity.
In their petition, the 20 women—who were in Akbar's teams during his time at The Asian Age—asked the court to consider their testimony about the "culture of casual misogyny, entitlement and sexual predation that he engendered and presided over" at the organisation.
Over the past 10 days, several women came forward to narrate their experiences of alleged sexual harassment at the hands of Akbar during his days as editor of several mainstream publications. Following these allegations, Opposition parties as well as many media organisations demanded his resignation.
Akbar, however, denied the allegations. Hours after returning from a trip to Africa, the Union minister issued a statement on Sunday trashing the charges, saying accusations without evidence has become a "viral fever" among some sections.
With inputs from PTI
Network 18, of which Firstpost is a part, has received complaints of sexual harassment as well. The complaints which are within the purview of the workplace have been forwarded to our PoSH committee for appropriate action.
Explainers
Wrestling Federation of India chief Brij Bhushan Sharan Singh has been accused of sexually harassing female wrestlers, mental torture and not paying wrestlers. The BJP MP from Kaiserganj has denied all the charges
Opinion
While India is broadly in favour of globalisation and free trade, the Modi government has placed the national self-interest stage centre in the mix. It wants reciprocity and mutual advantage, or it tends to lean towards Aatmanirbharta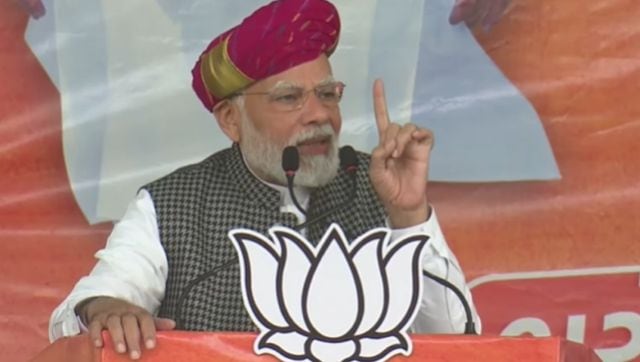 Opinion
In every way, Narendra Modi gains from this needless controversy before the nine state elections this year and the general election next year. And a master politician like him will not let this opportunity for his opponents to malign themselves go waste