Force versus fury: Using troops to quell student anger in Handwara is unwise
Troop deployment was set up by the British for colonial objectives. That's how Kashmir's residents now perceive them – as attempts to maintain colonisation.
Additional troops have been dispatched to Kashmir in the wake of the enraged demonstrations that shook Kupwara district last week. This is a depressing repeat of what happened in 2010, the last time stone-pelting demonstrations by young Kashmiris put the state on the back foot. Additional troops are likely to be as ineffective – indeed, counterproductive – as they were that year.
The tragic fact is that troop deployment seems to be the state's reflexive response. When lathicharges do not work, they fire teargas shells. When that does not work, and those new troops provoke more anger, they try a water cannon. Then, they fire bullets. To the communities on which these tactics are used, these can come across as a killing spree animated by hatred and repression of that community – as it does to many Kashmiris.
The essential theme of these state responses is 'law and order'. In fact, they have little to do with the law in terms of the Constitution's objectives, only with the aim of imposing perceivable order – that is, lack of public disturbance. These responses were developed by the British, who set up India's modern policing system. They set it up for colonial objectives. That is how Kashmiris now perceive and project them – as attempts to maintain colonisation.
Handling this sort of eruption of rebellion effectively requires responsiveness before the eruption. But that is something the state does not seem equipped, or willing, to engage in. Riot control is what it does. So, things must reach riot point before the state responds.
I am reminded of a telephone call in the late summer of 2008. There were almost daily demonstrations by irate youth in Srinagar. I was taking a walk in a Srinagar park when my mobile phone rang. It was a senior officer at the Centre whose job it was to handle Kashmir. I had met him during a discussion of my book on Kashmir, when he had said it had given him several important new perspectives. 'What is happening,' he asked plaintively over the phone. 'What do we do?'
I replied that I could offer no advice while the place was burning. 'Call me in the winter,' I said, 'and we can talk in detail about what needs to be done.' I actually expected him to call in winter. He did not.
He did call again in the summer of 2010, when the place was burning again. Youth were being killed in police and CRPF firing on an almost daily basis as the state struggled to control the situation and restore order. I realised with a sinking feeling that policymakers don't actually make policy. Nobody does. There is no policy, only those terms: 'control', 'situation' and 'order'.
If someone were trying to formulate policy, the key point to understand would be that young Kashmiris view themselves as innocent victims. They resent being viewed as 'terrorists' more than almost anything. It does not help that the state sees Kashmir as 'terrorism-affected' and so kept the apparatus of counterinsurgency, and repressive special laws, in place even after the previous militancy ended around 2006.
Young people who had nothing to do with that militancy resent being treated with suspicion and not being given the rights which they think Indians beyond Kashmir have. The fact to keep in mind is that the majority of Kashmir's population was born in a time of violence. Throughout their lives, they have only known violence and instability. There is a great deal of trauma and stress among them.
Given the skewed child sex ratio (CSR) in the new century, a significant majority of today's traumatised young are male. The 2011 census indicates a greater increase in the CSR in Jammu and Kashmir than in any other state. By and large, violence has inured these young men to fear – including of death. Also, this generation has been bombarded with exclusionary ideas regarding religion and society.
Since they resent the apparatus of counterinsurgency, which has given them a siege mentality since their childhood, deploying additional troops is a bad idea. It will increase their anger.
Of course, while the place is bubbling with rebellion, troop deployment appears like the only appropriate emergency response. As in 2008 and 2010, this is not the moment to engage in more appropriate ways. Those opportunities have gone. Hopefully, they will come again. That will be the time to engage, to sort out bottlenecks, ease resentment.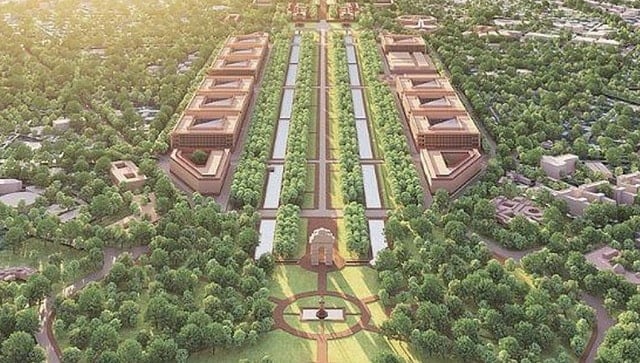 India
In this day and age where even private homes undergo renovation regularly, the Indian State continues to operate out of 90-year-old repurposed colonial homes retained after independence
Arts & Culture
What brings the show back from the precipice of unbearable wokeness is that it stops short of cancel culture. It portrays heterosexuality without sneering at it.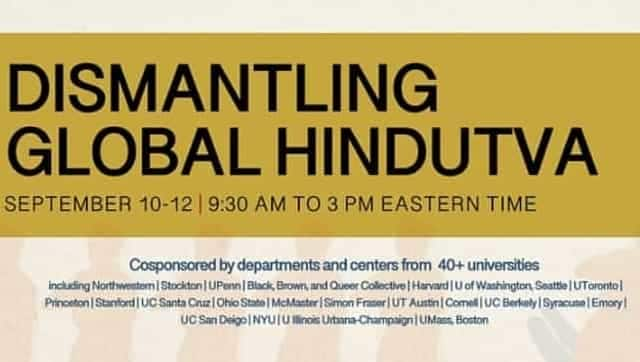 India
The Hindu dharma represents the world's most ancient continuously practised, indigenous spiritual and philosophical tradition