Hamid Ansari meets Sushma Swaraj in Delhi; mother tells EAM 'mera Bharat mahaan, meri madam mahaan'
Hamid Ansari's mother Fauzia can be heard saying: 'Mera Bharat mahaan, meri madam mahaan... sab madam ne hi kiya hai (My India is great, my madam is great, she has done everything).'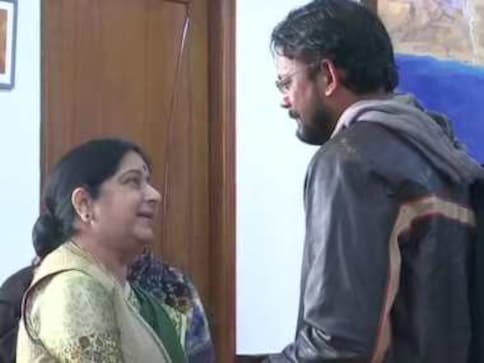 Indian national Hamid Ansari, who returned to India after being released from a jail in Pakistan on Tuesday, on Wednesday met Minister of External Affairs Sushma Swaraj in New Delhi.
#WATCH Indian National Hamid Ansari who came to India after being released from a Pakistan jail yesterday, meets External Affairs Minister Sushma Swaraj in Delhi. His mother tells EAM "Mera Bharat mahaan, meri madam mahaan, sab madam ne hi kiya hai." pic.twitter.com/FQEzz99Ohm

— ANI (@ANI) December 19, 2018
Ansari got emotional during the meeting, as the foreign minister embraced him and his mother. His mother Fauzia can be heard saying: "Mera Bharat mahaan, meri madam mahaan... sab madam ne hi kiya hai (My India is great, my madam is great, she has done everything)."
The development comes a day after Ansari crossed the Attari-Wagah border to India following his release from jail in Peshawar. The 33-year-old from Mumbai was sentenced to three years' in prison in 2015 on charges of being an "Indian spy". A military court sentenced Ansari for allegedly possessing a fake Pakistani identity card.
The engineer and business professional was lodged in Peshawar Central Jail after his sentencing on 15 December, 2015. His three-year jail term ended on Saturday, but he was unable to leave for India as the Pakistan government had not kept his legal documents ready for deportation.
Pakistan had alleged that Ansari was an "Indian spy" who illegally entered the country, and accused him of involvement in anti-State crimes, forging documents, and jailed him. For the Ansari family, it was an ordeal since November 2012 when he left the country for Kabul for employment and then was then reported "missing".
He reportedly became friendly with a Pakistan girl on social media and reached Kohat in Khyber Pakhtunkhwa to save her from a forced marriage. On 12 November, 2012, Ansari crossed over from Afghanistan border in Jalalabad to Peshawar in Pakistan where he was nabbed by Pakistan intelligence. Later, a military court sentenced him to three years in jail.
With inputs from agencies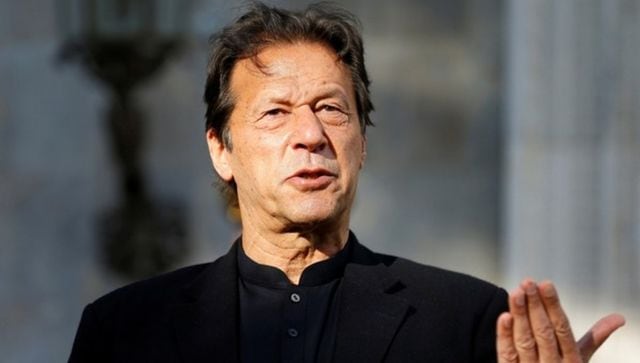 World
Khan added, 'they are trying their best' to disqualify him ahead of the general elections in the country, adding that 'new cases are being registered' against him every other day
World
The economy is suffering, but hefty spending on cars and other vehicle imports is raising a lot of questions about the government's policy of halting imports related to the industrial and commercial sectors
World
Pakistan's Minister of State for Petroleum Musadik Malik said government has prepared two new policies aimed at overcoming the problem of gas shortage. He said that the policies are almost ready and would be unveiled in the next couple of weeks