Haji Ali Dargah ruling is path-breaking as court relied on Constitution, not Quran or Hadiths
The Bombay High Court's decision permitting women to enter the sanctum sanctorum of the Haji Ali Dargah is therefore a right step in the revolution of the Indian mind and will stir debate among the new generation of Muslim women.
A key characteristic of modern civilisation is women's increasing role in public life. We become a shade more civilised everyday because more and more women enter streets, shops, government offices, militaries and sports grounds. The Bombay High Court's decision permitting women to enter the sanctum sanctorum of the Haji Ali Dargah is therefore a right step in the revolution of the Indian mind and will stir debate among the new generation of Muslim women.
The line of argument advocated by the Muslim men who control the Haji Ali Dargah Trust was that women are polluted due to menstruation. As women study physics, work in laboratories, win medals at Olympics, fly fighter jets and walk in space, such an idea is an assault on the independent dignity of human reason. The court verdict therefore has boldly told the Muslim men controlling the shrine that they are heretics of civilisation and there is no place for them in today's India.
Inevitably, commentators will say that Islam advocates equality for women and the verdict is in tune with the practices of Islam at most Sufi shrines across India, which indeed it is. For example, the most popular dargah of Khwaja Gharib Nawaz at Ajmer does not prevent women from entering the sanctum sanctorum. But let's be clear. The issue is not whether Islam does or does not permit women's entry into mosques, graveyards and shrines. The fundamental issue is women's liberty which alone must be defended, whether or not Islam allows it.
In this sense, more than advancing the cause of Muslim women's liberty, the Bombay High Court verdict is a revolutionary step in the practice of jurisprudence by judiciary itself. In recent years, many short-sighted judgements of the higher judiciary across India junked the Constitution and relied on the Quran and Hadiths (sayings and deeds of Prophet Muhammad) to hear Muslim issues. For example, Justice JB Pardiwala of the Gujarat High Court, hearing a polygamy case in November 2015, observed: "The Quran is being misinterpreted by Muslim men to have more than one wife… When the Quran allowed polygamy, it was for a fair reason."
Similarly, Justice B Kamal Pasha of the Kerala High Court, hearing a case involving the Muslim Personal Law in March this year, commented: why can't Muslim women have four husbands? As per media reports, Justice Pasha rightly lashed out at the Muslim Personal Law for allowing men to marry four wives. However, this intellectual constitution of the higher judiciary has been a worrying trend because it is the duty of the judges to consult and interpret the Constitution, not to refer to the Quran and Hadiths. The fact that the Muslim Personal Law is not codified should have been enough for the judges to base their arguments in the Constitution which is codified.
In this sense, the fact that the Bombay High Court verdict was delivered based on the fundamental rights of a person is a positive shift in the practice of the Constitution of India by the judiciary. In their order, the division bench of Justices VM Kanade and Revati Mohite Dere said: "The ban imposed on women from entering the Haji Ali dargah is contrary to Articles 14, 15, 19 and 25 of the Constitution of India. Women should be permitted to enter the dargah on par with men." Some Muslims will argue that they have a fundamental right to religion under Article 25, but there are two serious points to think about this right.
One, the fundamental right to religion under Article 25 is available to the Indian citizen, not to the community as a whole. This right is not available to Muslim organisations or groups of Muslims. Two, the sub-clauses 25(1) and 25(2) make it absolutely clear that the fundamental right to religion is a conditional right unlike fundamental rights. For example, sub-clause 25(1) makes it a right "Subject to public order, morality and health." Sub-clause 25(2) notes: "Nothing in this article shall affect the operation of any existing law or prevent the State from making any law" on any issue "regulating or restricting any economic, financial, political or other secular activity which may be associated with religious practice." There are enough clauses in the Indian Constitution to protect a Muslim woman's liberty.

Let's also be clear. The Haji Ali Dargah verdict became possible because there is an increasing tide of public opinion in favour of Muslim women's freedoms and individual liberties. Therefore, it is necessary to work at the social level to raise awareness. In this respect, credit goes to the work of Zakia Soman and Noorjehan Niaz of the Bharatiya Muslim Mahila Andolan, who contested the case before the Bombay High Court and whose organisation has been fighting for Muslim women's rights by remaining within the framework of Islamic teachings.
Ultimately, the verdict is a symbolic step insofar as fundamental issues affecting Muslim women's freedoms such as their inability to walk free without burqa are concerned. The real freedoms will begin when Jamiat Ulema-e-Hind and Jamaat-e-Islami elect women as their leaders, when Muslim girls become politicians or win medals in wrestling and cycling, not as exception but as a rule. However, the Haji Ali Dargah verdict, even if the Supreme Court were to nullify it, is indeed a milestone to look back and will be widely talked about among Muslims, especially among Muslim women in their teens and twenties on Facebook. And such discussions and questionings birth new paths in the life of communities, more so in democracies.
Former BBC journalist Tufail Ahmad is a contributing editor at Firstpost, and executive director of the Open Source Institute, New Delhi. He tweets @tufailelif
Find latest and upcoming tech gadgets online on Tech2 Gadgets. Get technology news, gadgets reviews & ratings. Popular gadgets including laptop, tablet and mobile specifications, features, prices, comparison.
India
When it is recognised that the breaking of the mosque in Ayodhya was wrong, just restoration as ordered must be made before a temple may be built there; meaning that at the hour of inauguration, the only god there will be the one projecting himself as one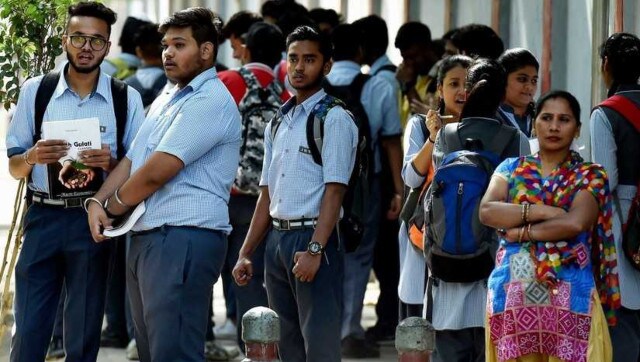 India
The reforms embedded in the National Education Policy 2020 represent an overhaul of the current education system and could usher in a better tomorrow for the country
India
The Ram Temple, the National Education Policy and the CAA are all individual parts of a well-planned and visionary exercise to restore a wounded civilisation