Hafiz Saeed-led JuD's name changed: Banned terror outfits change names to keep operations afloat
The terror group, Jamat-ud-Dawa (JuD) — headed by Hafiz Saeed — the prime accused in the 2008 Mumbai terror attacks, may have changed its face under the new banner, however, it is not the first time when a terror outfit has rechristened itself after being banned by the Pakistan government.
The terror group, Jamat-ud-Dawa (JuD) — headed by Hafiz Saeed — the prime accused in the 2008 Mumbai terror attacks, may have changed its face under the new banner, however, it is not the first time when a terror outfit has rechristened itself after being banned by the Pakistan government.
Days before Saeed's house arrest, according to the Pakistani daily, The Express Tribune, there were rumours that Saeed has changed JuD's name to Tehreek Azadi Jammu and Kashmir (TAJK) so that its operations continue despite the ban imposed by the Pakistan government at the "behest of the new US government".
Imtiaz Gul, director of the Center for Research and Security Studies (CRSS), a Pakistani independent non-profit, says the Lashkar-e-Toiba (LeT) was renamed JuD after the January 2002 ban. "The Sipah-e-Sahaba (SSP) was renamed Ahle Sunnat Wal Jamaat (ASWJ),  Jaish-e-Mohammed (JeM) was Khudamal Furqan. It's a huge list of over 200 organisations, which stand banned but have been functioning under different names. It is difficult to figure out the exact number," he said.
He says that the government may put Saeed under detention but it can't go on because of the courts. The detention will be challenged eventually, regardless of the pressure from the Donald Trump administration. "Pakistan must keep taking credible actions against LeT and JeM," he said.
The re-emergence of militant outfits under new names dates back to the 1990s when militancy was at its peak in Kashmir. One of the groups, according to Stanford University report, Harakat-ul-Mujahideen (HuM) which was formed in Pakistan in 1985 shifted its focus to participate in the "jihad against Indian forces in Jammu and Kashmir" after the withdrawal of Soviet Union troops from Afghanistan.
According to the report, Harkat-ul-Mujahideen formed Harkat-ul-Ansar, which in turn shot to fame by orchestrating the kidnappings of foreign tourists in Kashmir in 1995 to mount international pressure on India for resolving the dispute.
In the book The Meadow, authors Adrain Levy and Cathy Scott-Clark write that Harkat-ul-Ansar floated a new group — Al-Faran — to avoid the pressure from the governments of the six kidnapped tourists on Pakistan.
"After being designated as a foreign terrorist organisation by the US in 1997 (two years after the kidnappings), Harkat-ul-Ansar changed its name back to Harkat-ul-Mujahideen to avoid the sanctions connected with (Harkat-ul-Ansar) designation," according to the Standford University report.
The report further says that HuM sometimes assumed the name of Jamiat-ul-Ansar to avoid freezing of their assets.
JeM, formed in 2000 by Maulana Masood Azhar, actively carried out suicide bomb attacks in Kashmir. Officially banned by General Pervez Musharraf in 2002, JeM continues to operate under a new banner Jamaat-ul-Furqan.
Masood also formed another organisation, Khuddam-i-Islam, soon after his release from an Indian prison in exchange of the passengers of the hijacked Indian Airline flight IC 814.
Masood, according to India's National Investigation Agency, was behind Pathankot airbase terror attack in 2016.
"Following the ban, the JeM splintered into several factions and continued its militant activities," according to Dawn.
"Despite his group being banned, Masood Azhar was never detained and lived freely in his home in southern Punjab where the JeM has strong roots," the report said.
In 2009, Jamaat-ud-Dawa, the front group of LeT, changed its name to Tehreek-eTahafuz Qibla Awal. After the 2008 Mumbai terror attacks, there was immense pressure on Pakistan to take action against LeT. However, over the years, changing names has become a safe refuge of the outlawed organisations to keep their operations going.
Soon after the Mumbai attack, Pakistan government raided LeT's training camps in Pakistan-occupied Kashmir and arrested several of its members. Despite being banned, LeT continues to be one of the largest and most active militant organisations in South Asia, particularly Kashmir.
The SSP, responsible for carrying out attacks on Shias in Pakistan, changed its name to Millat-e-Islamia Pakistan after it was banned by Musharraf in January 2002. To make its activities look "legal", the party operated as a political party and its leaders were even elected to the Pakistan National Assembly. A year after its creation, Millat-e-Islamia was again banned in 2003.
In Pakistan, the terror organisations are often floated as welfare organisations to legalise their operations in the name of charity charities or small-time political parties and to sustain a flow of international funding for its activities. Once the outfits are termed outlaws, the terror-cum-welfare organisations rechristen themselves under new banner to avoid government wrath while fighting court cases against the ban.
India
This episode illustrates once again India's failure to understand the dynamics of British politics and society despite comical pretensions of its diplomats and supposed India-based experts to the contrary
India
As many as seven civilians have been killed by militants in Kashmir Valley in the last five days including a principal, teacher and a Kashmiri Pandit pharmacy owner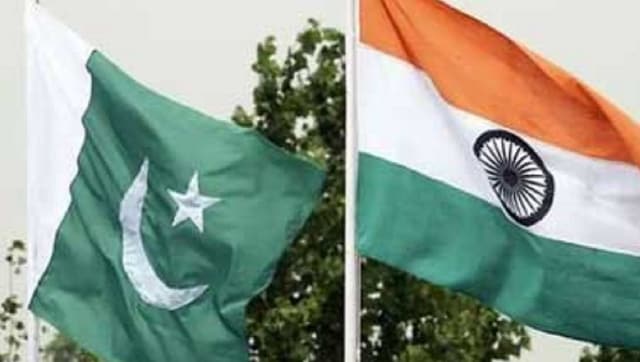 India
Counsellor in India's Permanent Mission to the UN, A Amarnath, said on Monday that India does not need advice from a nation with a proven track record of illicit export of nuclear material and technology.