Hadiya case: Karnataka's Hindutva brigade vows 'reverse love jihad', says network of informers in place to monitor youth
The air of legitimacy that the handling of the Hadiya case has given to the conspiracy theory of 'love jihad' has revved up Karnataka's Hindutva brigade. Infamous for taking law into their own hands, they are now gearing up to take 'love jihad' head-on.
Mangaluru, Karnataka: ​The air of legitimacy that the handling of the Hadiya case has given to the conspiracy theory of 'love jihad' has revved up Karnataka's Hindutva brigade. Infamous for taking law into their own hands, they are now gearing up to take 'love jihad' head-on.
After Akhila Ashokan (24) from Kerala converted to Islam, adopted the name Hadiya and married a Muslim man, her chagrined family approached Kerala High Court last year. Her father alleged that her conversion and marriage was a recruitment strategy of Islamic State and that she might go to Afghanistan to join the terror outfit.
In May, the high court declared Hadiya's wedding void. When the matter reached the Supreme Court (SC), the National Investigation Agency (NIA), the country's premier anti-terror organisation, argued it was indeed a case of indoctrination and psychological kidnapping by a radical Muslim group.
While the case is still in the Supreme Court, the fact that such high institutions have contended that women may be lured by radical Islamists has vindicated the long-held stance of Hindutva vigilantes. In Karnataka's coastal region, they have been crying foul about—and cracking down on—'love jihad' since as early as 2001. And now, they are planning to strike in full force.
Satyajit Surathkal, a leader of Hindu Janajagruti Samiti, said if police don't decisively deal with this issue, his organisation will soon launch "reverse love jihad, where Hindu youth will start wooing Muslim girls, convert them and marry them. But we will ensure that they live a dignified life, free from burkha and live with a family that follows monogamy and be socially and economically empowered".
On Sunday, the Hindu Janajagruti Samiti tweeted:
Pitiable condition of Hindu girls becoming victims of 'Love jihad' https://t.co/H42aSaqUJT pic.twitter.com/4wdHC18OHF

— Hindujagrutiorg (@hindujagrutiorg) December 17, 2017

Surathkal was merely echoing the approach of the Vishva Hindu Parishad (VHP), the largest right-wing Hindu organisation. At a mass conclave of seers, heads of mutts and VHP leaders held in Karnataka's Udupi district at the end of November, VHP leader Gopal said Bajrang Dal youth will have to be sent to woo Muslim girls if the Muslims didn't stop 'love jihad'.
Battle-ready
Chandrika Naik, an activist of Durga Vahini (the women's wing of VHP), and Vijay Shetty of Hindu Janajagruti Samiti said they were prepared to act. They said they launched an awareness programme at the ward level along with an intensive watch-and-report system at all high schools, girls' schools and colleges.
Their network of informers includes student organisations, teachers' associations, government employees, bus drivers, conductors, auto rickshaw drivers, hotel employees, pushcart vendors, petty shop owners and many others.
Since September, activists of Hindutva groups such as VHP, Bajrang Dal and Hindu Jagarana Vedike have been approaching families and enquiring if strangers have been harassing their womenfolk.
"The protagonists of love jihad are motivated by the religious furtherance of their community. One woman of reproductive age taken from another community is a loss to the community as the ratio of men and women further deteriorates," said Guru Pratap of Hindu Janajagruti Samiti, Mangaluru.
Shri Ram Sena chief Pramod Muthalik—infamous for the attack on a Mangaluru pub in 2009—pointed out that the law and investigating agencies don't have any provisions to deal with such "crimes". He said judiciary, police and other government institutions need to understand the gravity of 'love jihad'.
He said a large network of such conversion agents is active in the country. In Hadiya's case, he said 'love jihad' teams from Tamil Nadu and Kerala were involved, and added that their centre in Karnataka is in Haveri district's Shiggaon town. He claimed that since 2009, his organisation has reunited more than 2,000 Hindu women who were brainwashed and lured away with their families in Karnataka.
Reign of terror
Hindutva groups in Karnataka's coastal region occasionally pour scorn on Hindus mingling with Muslims.
In February 2009, members of an unidentified organisation in Mangaluru abducted a Kerala MLA's daughter, then a Class 12 student, from a bus along with a Muslim boy for speaking to each other. The duo was dragged out of the bus and taken to an unidentified location. Before setting them free, the kidnappers reportedly beat up the boy and threatened to kill the girl if she committed the "mistake" again.
In October 2014, Bajrang Dal activists beat up a Muslim man in Mangaluru for escorting home a Hindu woman who worked at his store. This was 50th such attack by fringe Hindu groups in and around Mangaluru city in 2014.
According to Karnataka Komu Souharda Vedike (communal harmony group), the state has seen at least 173 vigilante attacks in the past decade. People's Union for Civil Liberties, a human rights organisation, pegs the number of such attacks at more than 300. The activists say police data under-represent these incidents as many of these are written off as personal skirmishes.
"We often have to look over our shoulders when we are in the company of college mates belonging to different faiths," said Sharat Shetty, a Mangaluru-based student leader. He said none in their group gives two hoots about a person's faith and asked why some people are bothered with others' personal lives.
Another Mangaluru student, a Muslim, said she has many Hindu and Christian friends and they mingle freely at public places. She said she is not afraid of going out with them anywhere. However, she did not want her name published.
While the debate about the existence of 'love jihad' continues, Hindutva groups in Karnataka perceive this threat as very real. And to deal with it, they're prepared to pull no punches.
M Raghuram is a Mangaluru-based freelance writer and a member of 101Reporters.com, a pan-India network of grassroots reporters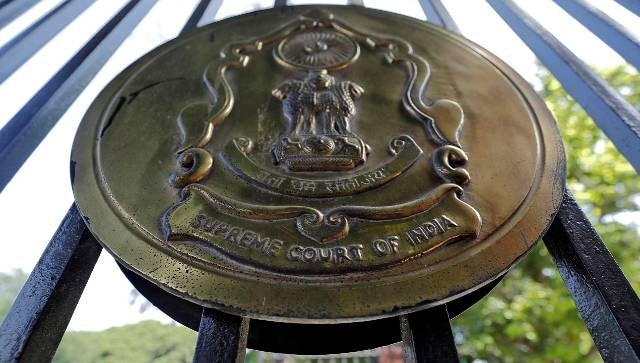 India
The apex court's direction came after the state government told the bench that it has decided to hold a symbolic Kanwar Yatra with appropriate COVID restrictions
World
Deuba's appointment is in line with Supreme Court's ruling on Monday to make way for his claim to premiership, replacing incumbent KP Sharma Oli
World
Sher Bahadur Deuba takes oath as Nepal PM: The Nepalese prime minister Sher Bahadur Deuba shares a warm relationship with India and has on numerous occasions spoken publicly about it