Gurugram student murder: Heartless NGOs lend no support to parents; prefer silence against 'mighty' private schools
Schools in India are growing insensitive towards children largely because parents have no support in their fight against mighty institutes like Gurugram's Ryan International School
8 September: A seven-year-old, Class 2 student of Ryan International School in Gurugram is murdered inside the school washroom.
9 September: A five-year-old girl studying at Tagore Public School, New Delhi is raped inside a classroom by a peon.
9 September: A six-year-old kindergarten student of Ghaziabad based Silver Shine School was crushed to death by the school bus while she was alighting from the vehicle.
11 September: An 11-year-old girl studying in Class V in Rao's High School, a private school in Hyderabad was made to stand in boys' washroom by a woman teacher as a punishment for not wearing school uniform.
These incidents are only the tip of the iceberg. Surely, something's horribly wrong somewhere. Our schools have failed the students they are supposed to protect. The frequency of incidents such as above across the country makes the attitude criminal. But where's the public outrage over these?
After the murder of Bengaluru-based journalist Gauri Lankesh, the nation witnessed a series of protests by various bodies that grabbed headlines, including #IAmGauri in Bengaluru on Tuesday. We see no such public show of anger in the case of atrocities committed against school children. Parents vent their anger — but the wider support from the society is conspicuously absent.
It is as if the sole responsibility of outraging against apathetic school administrations is left to the aggrieved parents and guardians. This is unlike what's seen in other cases where civil society activists, artistes, and intellectuals hit the streets to raise the red flag.
Why don't these groups and political and ideology-backed organisations come out strongly for these ill-fated children? Is it because children don't belong to any ideology — Left, Right or Centre? Or, is it because they are incapable of holding dharnas at Jantar Mantar and make noise?
Why is there no debate under a banner saying 'Not In The Name Of Children' similar to 'Not In My Name' or 'Where Are You' for these innocent children, who don't have any ideology or political backing? And, is it because they aren't the vote banks for political parties?
One may recall, a group of intellectuals and artistes had held protest at Jantar Mantar on 28 June, raising questions on mob lynching of Junaid Khan and other similar atrocities in the country. Close on the heels of it, another public debate #WhereAreYou? was launched on 10 August in Jantar Mantar by a group of 'Right-wing' intellectuals, academicians, artistes, and students protesting the killing of RSS-BJP workers in Kerala,
Barring a few official statements and ordering a probe, nothing much has been heard from the political class, including the government. The strong voice of intellectuals, artistes, theatre groups, music bands, bureaucrats-turned-activists and many of the social activists and NGOs working on child rights is missing, unlike in the case of Gauri Lankesh, Junaid or RSS workers.
However, as an exception, actress Renuka Shahane took to Facebook and reacted sharply to the brutal crime at Ryan International School. She expressed her shock and dismay over the callous manner in which sexual predators are able to target children within institutions like schools, where one assumes children will be safe.
Why so?
"The overall levels of consciousness and conscience have gone down in the society, especially in urban India, which is very unfortunate. Barring a few, the so-called NGOs and activists are self-centred and take up only those issues that suit them. They are not bothered about these social evils due to lack of conscience. In India, there is one NGO per 600 people. They are unemployed and belong to the petty bourgeois class, and act like parasites thriving on government facilities," remarked child rights' lawyer Ashok Agarwal.
The voice of parents against schools is feeble as they are at the receiving end. Despite their children being ill-treated by school authorities, aggrieved parents are afraid of raising their voice fearing future consequences.
"These private international and global brand schools are the biggest scams in our country. Parents can't be blamed for not making an organised campaign against such schools. They are the exploited lot and are always at the receiving end. The irony is that no one will stand up for these parents," added Agarwal, founder of Social Jurist, a lawyers' collective. Agarwal had earlier fought for reservation for children from economically weaker sections (EWS) in private schools.
Lack of strong voice making schools more insensitive
Due to a lack of strong voice and persistent campaigning, many of the schools across the country are increasingly growing insensitive towards children. The incident at a Hyderabad school, where a girl student was made to stand inside the boys' washroom, is a case in point.
According to the victim's father, the incident had such a humiliating and traumatic effect on the girl that she has refused to go to school.
"Such an incident can be traumatic for any child, further having a negative impact on their academic and social life, along with their self-esteem. It reflects lack of sensitisation of school authorities towards their students and their mental health. It's important for the school management to stay alert on campus, communicate with parents and use punishment as the last resort," Delhi-based psychologist Shreya Singhal remarked.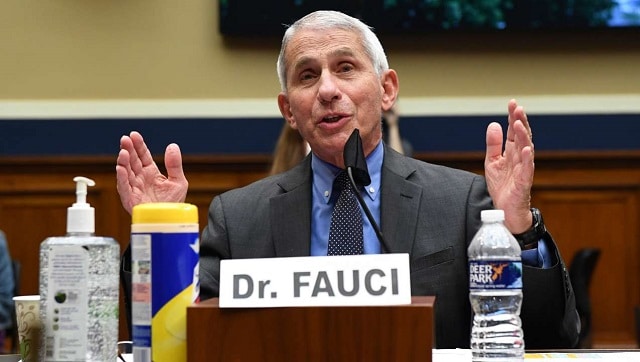 India
Top US public health expert also recommended taking the help of the armed forces to immediately build makeshift field hospitals
science
It could land anywhere from New York, Madrid and Beijing and as far south as southern Chile and Wellington, New Zealand.
News & Analysis
Samsung Galaxy Watch Active 4 and the Samsung Galaxy Watch 4 are likely to be available in both Bluetooth only and cellular (LTE) variants.