Gurugram school murder: 16-year-old suspect challenges Juvenile Justice Board's order to prosecute him as adult
Ryan murder accused has sought setting aside of an order of the Juvenile Justice Board (JJB) directing him to be face criminal prosecution as an adult
Gurugram: A 16-year-old student, accused in the case of murder of a seven-year-old boy at a private school at Bhondsi in Gurugram, on Saturday sought setting aside of an order of the Juvenile Justice Board (JJB) directing him to be face criminal prosecution as an adult.
Additional Sessions Judge Jasbir Singh Kundu was told by the accused that the JJB order was bad in law and it was passed without giving him proper opportunity to present his case.
The Juvenile Justice Board (JJB) had on 20 December last year held that the teenager would be tried as an adult and had directed that he be produced before the Gurgaon Sessions Court.
Advocate Tanveer Ahmed Mir, appearing for the accused during in-camera proceedings, apprised the waiting media about the day's hearing.
During the hearing, it was alleged before the court that the JJB passed the order "only on face value of allegations and evidence".
The court has posted the matter for 28 February when it will resume hearing on the appeal.
Earlier, the court had barred the media from using the name of the 16-year-old juvenile accused in the case and asked it to use fictitious names instead.
While the seven-year-old victim was named "Prince" by the court, the juvenile accused was named "Bholu" and the school was referred to as "Vidyalaya".
The CBI, in a charge sheet, has alleged that the teenager had murdered the student in September last year in a bid to postpone exams and cancel a scheduled parent-teacher meeting.
In the final report, the agency said that sufficient oral, documentary and forensic evidence has come on record to substantiate that the 16-year-old accused had committed the murder on 8 September last year.
"It is, therefore, prayed that since a case of committing of murder of Prince on 8 September, 2017 is made out against Bholu, this court may be pleased to take cognisance for the commission of offences punishable under 302 (murder) of Indian Penal Code against Bholu accordingly as per law," it said.
The victim's body was found with his throat slit in the washroom of the school.
India
The weather department said it had indicated that moist easterly winds would spread into northwest India including Delhi, from 10 July. However, there was no significant rainfall activity over the National Capital even though it rained at neighbouring places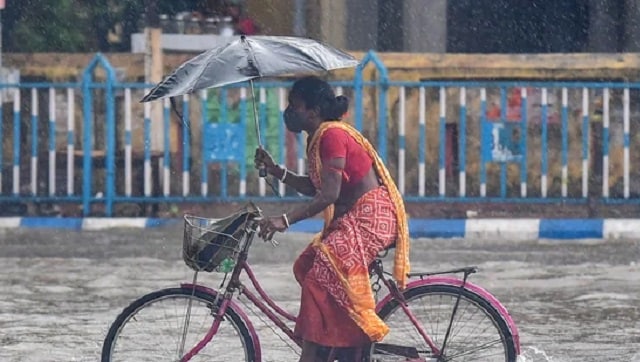 India
The IMD had earlier said monsoon would hit Delhi on 15 June, which would have been 12 days early, but the wind system entered a 'break' phase
India
Earlier this week, Chief Minister Arvind Kejriwal had said that governments should take every step to prevent the spread of COVID-19