Gurmeet Ram Rahim Singh's successor: Meet the top candidates in fray to become the next Dera chief
After Gurmeet Ram Rahim Singh was awarded a 20 year jail term, the search is on for the next Dera Sacha Sauda chief to succeed the self-styled godman.
Dera Sacha Sauda chief Gurmeet Ram Rahim Singh was on Monday awarded a collective 20-year jail term in two rape cases. With this, all eyes have shifted to the select few who have emerged eligible to hold the top designation.
Dera has a huge fan following as the religious entity runs several institutions for the poor and is associated with over 110 humanitarian and social welfare activities. It runs schools, colleges, a technical institute of education, hospitals, market complexes, factories, a cinema hall, canteens and cultivates agricultural land measuring tens of thousands of acres across about a dozen states.
The Dera chief has two daughters, Charanpreet and Amanpreet, both of who are married, and a son, Jasmeet. While many might see this as a clear path for Jasmeet to head the religious sect, it is quite not. There are other contenders in the fray to take over as the successor of Ram Rahim:
Jasmeet Singh: After Ram Rahim was jailed on Monday, his mother Nasib Kaur nominated her grandson Jasmeet as the next Dera chief. Jasmeet, who was also anointed by Ram Rahim to succeed him in 2007, is the eldest of the Dera chief's children. He is married to a former Congress MLA Harminder Jassi's daughter, Husanmeet Insan.
Within the Dera, Jasmeet is called shehzada and is known for his good conduct. But for his appointment as the sect's chief, Ram Rahim will have to break a convention which requires succession outside the family.
Honeypreet Insan: While his son and two daughters are his legal heirs, Ram Rahim's adopted daughter Honeypreet is someone who can stake claim on his throne. Born as Priyanka Taneja, Honeypreet was adopted by Ram Rahim in 2009 and has acted in the Dera chief's commercial films.
She was introduced to Ram Rahim through her husband Vishwas Gupta, a follower of the self-styled godman whom she married in 1999.
Gupta suspected Honeypreet of having illicit relation with Ram Rahim and even alleged this in Punjab and Haryana High Court while seeking her custody from Ram Rahim, failing which he wished to divorce his wife, India Today reported. Subsequently, the Dera chief and Gupta had an out-of-court settlement and the latter withdrew the court case. The couple later separated, and Honeypreet moved to live in Dera with Ram Rahim.
On her social media accounts, Honeypreet describes herself as "papa's angel, philanthropist, director, editor, actress." On her personal website, she is mentioned as "a great daughter of an amazing father."
Even before Honeypreet was spotted on Monday in the helicopter with Dera chief after he was convicted for rape of two sadhvis, she was a popular figure among the sect followers.
Honeypreet has over a million followers on Twitter, more than 5 lakh on her Facebook page and close to 2 lakh on Instagram.
Vipassana Insaan: A 35-year-old sadhvi of Dera and the chairperson of the organization, Vipassana is a serious contender for both Jasmeet and Honeypreet.
She has been authorised by Ram Rahim to take decisions on the behalf of Dera Sacha Sauda, which she is heading for the past seven years. For many in Dera, Vipassana is the natural successor of Ram Rahim, according to Zee News.
Vipassana came to the limelight after she appealed for peace from the Dera supporters after a massive violence broke out in Punjab and Haryana following the conviction of Ram Rahim in the rape case on Saturday.
Ram Kumar Bishnoi: Bishnoi told Firstpost that he spent close to two decades in the Dera and was part of the top management.
Bishnoi, who left the Dera after Ram Rahim's anointment in 1990s, might sniff a chance to get back into the Dera. He filed a petition in the court demanding investigation into disappearance of Faqir Chand, a manager at the Dera. The CBI investigated the matter and filed a closure report in the court citing lack of evidence. Bishnoi has challenged the closure report in Punjab and Haryana High Court and the next hearing is scheduled in September.
Health
People who had mild symptoms or no symptoms during the first COVID-19 infection can still experience symptoms later on or have long-term problems.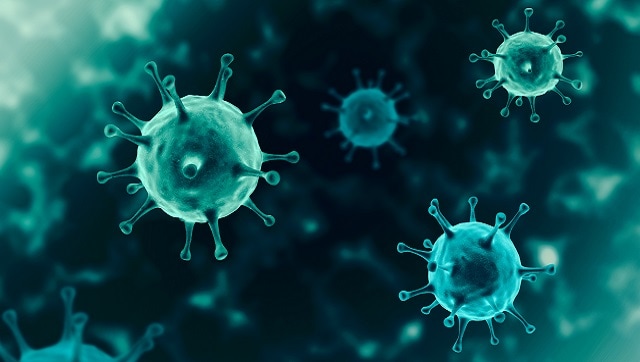 India
According to some estimates, India's R-value has increased slightly to 0.88 in the first week of July after being at its lowest-ever value of 0.78 in June-end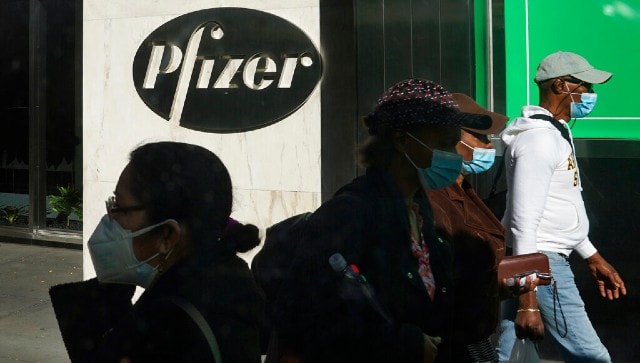 India
Given that Pfizer's mRNA vaccine is the only jab to have been approved for use in children aged 12 and 17, the 50 million doses the govt aiming to procure should be allow India vaccinate most of its children in that age group