Gurmeet Ram Rahim Singh convicted of rape: It's easy to blame his followers for violence but State is culpable too
To understand why a religious sect leader wields so much power, we need only to look at number of politicians who welcomed verdict to convict Ram Rahim Singh
To understand why a religious sect leader wields so much power, we need only to look at the number of politicians among major political parties who have welcomed the special CBI court's decision to convict Gurmeet Ram Rahim Singh for raping two of his followers. At last count, none.
There have been many tweets and sound bites cutting across the political divide condemning violence, arson and loss of lives. Prime Minister Narendra Modi and Congress vice-president Rahul Gandhi have expressed shock and pain at the turn of events and appealed for peace and calm.
Modi was quick to congratulate the judiciary on the triple talaq verdict. Gandhi heaped fulsome praise on Supreme Court for its ruling on Right to Privacy. Both are silent on Ram Rahim Singh's conviction, and so are their peers.
The Congress held a presser, but even as it lambasted the BJP, demanded Chief Minister Manohar Lal Khattar's resignation and imposition of President's Rule in Haryana, its spokespersons had nothing to say about the verdict. This is curious. The thuggish "godman" who resided in a fortress, raised a private militia and faced charges of murder, rape and castration had just been convicted of a crime. Wouldn't it make sense for politicians to welcome the verdict?
At least the Opposition leaders could have condemned the controversial guru. Just to cause deep discomfort to the BJP which has been severely reprimanded by the Punjab and Haryana High Court for their grave dereliction of duty.
The BJP's uneasiness about the entire controversy was evident. The Khattar government allowed the situation to deteriorate until it was out of control. By the time it acted it was too late: 36 people lost their lives and 250 more were injured. An awestruck administration appeared to treat a convicted criminal with kid gloves, and Khattar tried to absolve Dera followers of violence.
Defining post-arrest photo of rapist Ram Rahim eating chocolate in a leather seated VVIP AgustaWestland AW139, accompanied by @insan_honey. pic.twitter.com/Ubocpj4Bj3

— Shiv Aroor (@ShivAroor) August 26, 2017
A furious court didn't spare even Modi, reminding the Centre's lawyer that "he is the Prime Minister of not the BJP but of India." It had earlier told the Haryana government that "you let a city like Panchkula burn for political motives."
What explains the Opposition's missed opportunity? The answer takes us into the heart of India's dysfunctional democracy where the writ of State is often overruled by criminals, godmen and criminal godmen who enter into an unofficial power-sharing contract with politicians. They command multitudes, often by administering pop spirituality and filling up the vacuum left by poor institutions of the State, is a lucrative prospect for politicians.
For instance, a 2015 Bloomerg report pointed out that "in ordering the CBI to examine the castration issue (against Ram Rahim Singh) in December, judge K Kannan of the High Court of Punjab and Haryana wrote, 'In a democracy, numbers mean everything. The clout that a person enjoys with patronage lying outside the spiritual circles can make even a powerful police force go limp'."
Through his sect Dera Sacha Sauda (DSS), Gurmeet Ram Rahim Singh Insan (a moniker to reflect his secular credentials) claims to have 50 million global followers. From Akali Dal, National Lok Dal to Congress and BJP, his massive and loyal fan base made all parties pay obeisance to him for electoral salvation.
The Congress may well try to take the high moral ground but its association with Ram Rahim is long and deep. In 2007 Punjab Assembly polls, the Dera asked its followers to cast their ballot in their favour. Five years later, Captain Amarinder Singh again sought his "blessings", according to a report in Hindustan Times.  An India Today  report points out that Ram Rahim's son Jasmeet "is married to the daughter of senior Congress leader Harminder Singh Jassi, who is a former Punjab MLA."
A report in The Times of India, quoted an ex-CBI officer as saying that despite facing a number of criminal charges, no one could touch Ram Rahim because political leaders tried to stop the CBI from acting against him while witnesses turned hostile. "For five years, between 2002 and 2007 (when the Congress was in power), despite a high court order, nobody did anything because of his political clout. The CBI investigation against him didn't move much. We then decided we have to collect evidence against him, record statements of victims in rape and murder cases but it was very difficult," he told the newspaper.
The BJP wasn't far behind. In subsequent years, the sect leader grew closer to BJP and reportedly "blessed" the party during Punjab Assembly polls, though that didn't translate into a win for Akali-BJP combine. The point is that no political party is in a position to challenge Ram Rahim's clout. Which explains why the Opposition is quiet about the verdict and the ruling party is hemming and hawing in carrying out the court order and trying every trick in the book to prove to Ram Rahim that their hands are tied.
What has confused many during the fallout is the massive support for Ram Rahim among his followers despite the court order against him. It's almost as if his fans were not ready to acknowledge the writ of the State and staged an orgy of violence to show their defiance of the court order. It will be too simplistic to call their reaction an act of organised thuggery (though that was definitely a factor) but the fanatical support that these sect-leaders command cannot be explained away solely in terms of a client-patron relationship.
These cultish sect-leaders operate on the tricky intersectionality of subaltern power, failure of the State and blind faith. Most of these spiritual gurus provide basic public services that a low-capacity State fail to provide. The weakness of State institutions creates a void where these quasi-religious sects provide a variety of social services.
In the case of Punjab and Haryana, Ram Rahim's DSS (which has been registered as an NGO) provides a host of such services. It reportedly conducts camps for blood donation, raises awareness against drug abuse (a particularly toxic problem in these states), offers online meditation courses, funds and constructs hostels for young girls, hospitals, helps with the rehabilitation of sex workers by employing them in small-sector enterprises.
The sect also represents the underclass among Sikhs, and almost 70 percent of its members are Dalits. The DSS brought Dalit assertiveness in a strictly hierarchical society and its followers enjoy a measure of egalitarian empowerment through Ram Rahim, who denounces all caste practices.
Sikhism doesn't believe in caste but nevertheless the Jat-Khatri fraternity has cornered the corridors of power. Their dominance has been challenged by a push back from below, led by power brokers like Ram Rahim, which tells us why radical Sikh leaders are the only ones to welcome the court verdict.
This may also help explain the fanatical support of the underclass for their 'pita' (father) who see in Singh's conviction a State-sponsored conspiracy to undermine him. It is very easy to call his followers "fools" or suggest that they lack in intelligence for failing to recognise or respect a court order but we must remember that democracy rules through consensus, and a massive number of followers fervently believe in the narrative that their leader has been 'victimised' for standing up against oppression.
The complainant, whose letter eventually led to the conviction against Ram Rahim, told The Indian Express of the unflinching backing that he enjoys from his followers. "If anybody complains against the Dera chief, their parents would tell them, 'you are wrong'."
There are no easy answers. This vicious cycle of tyranny and victimhood will continue as long as the State doesn't ramp up its capacity-building. These exploitative godmen will go out of coinage only when they are no longer of any use to the people. But looking at the state of governance, that's not likely to happen any time soon.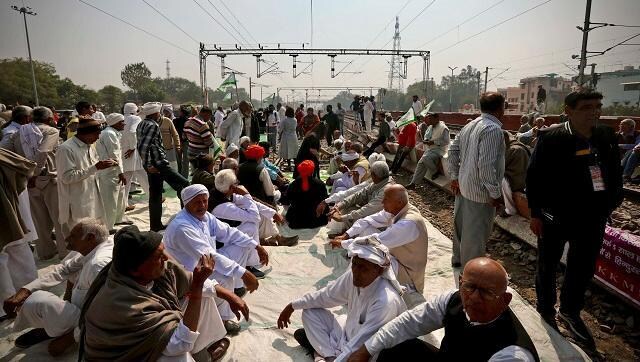 India
Protesting against the sedition charge, the farmers under the banner of the Sanyukt Kisan Morcha and led by BKU leader Rakesh Tikait assembled at the mini-secretariat.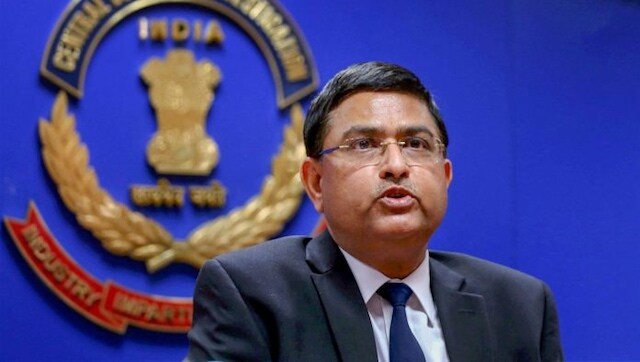 India
In 2018, Asthana was in the news when he was engaged in an unsavoury spat with the then CBI Director Alok Verma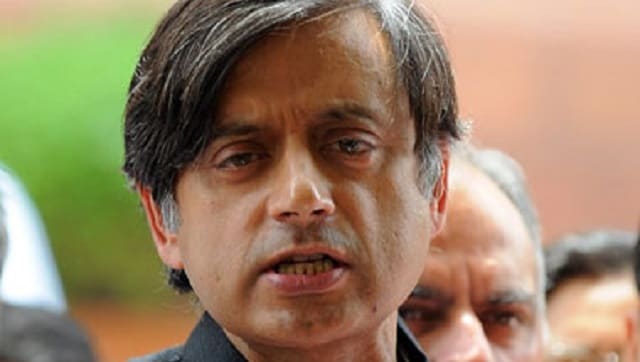 India
The 32-member Parliamentary Standing Committee on IT is scheduled to meet on Wednesday, for which the listed agenda is "Citizens' data security and privacy"