Gurmeet Ram Rahim gets 20 years in jail: End of road for Dera chief? Or could a trade-off fuel his resurrection
One has no idea yet how powerfully Gurmeet Ram Rahim's million odd supporters can bring to bear political pressure on the state government.
Technically, Gurmeet Ram Rahim Singh can be granted bail while he appeals to the Punjab and Haryana High Court against a twenty-year jail sentence. But it is not likely that this is going to happen. The book of justice has been thrown at the Dera Sacha Sauda chief and no court is going to find it easy to display clemency.
Besides his hardcore followers, there is no sympathy for the man whose 'love charge' has been unseated most unceremoniously. In a nation where rape has been reduced to a sport, with over 34,000 cases of rape reported annually (2015 figure) and six a day in Delhi, a message has to go out that enough is enough. Imagine how many cases are not reported.
There are not going to be many arguments supporting anyone demanding Gurmeet's immediate release.
A body of Supreme Court judgments has clarified that bail is indeed a matter of discretion but this "discretion cannot be exercised arbitrarily or in a manner that may shake public faith in the justice delivery system". That strong statement makes it pretty clear that the 'singing devil' is not going anywhere in a hurry.
However, one has no idea yet about how powerfully his million odd supporters can bring to bear political pressure on the state government. And whether at some stage, Haryana chief minister Manohar Lal Khattar and company, with a little help from their common party cohorts in New Delhi, will allow the resurrection of the 'love charger' either by proxy or through his building an empire from within the walls of the jail. Once he has found his rhythm and gotten over his shock of facing twenty years, Gurmeet will definitely seek to re-establish his fiefdom.
As a vote bank, the BJP will have to either move on and dump him and the votes he brings in the hopes that the public will forget him… or send him messages of reassurance. Already, the convict's daughter, Honeypreet, has muddied the waters by accusing the BJP of reneging on a deal.
She is widely quoted from a Sandhya Dainik report: "National office-bearer of the chief minister of Haryana, Manohar Lal Khattar's party, Anil Jain and Arun helped Baba to meet BJP's national president, Amit Shah."
The deal ostensibly called for the removal of these cases if the Dera chief agreed to order his army of followers to vote BJP in 28 Assembly seats.
As things stand, the accusation will not fly very high. But if the 'betrayed' baba was actually in bed with the BJP, a possibility that is in the realm of probability, and we have a 'file keeper' in the convict who has bigger and juicier secrets to expose then things could get very murky for some top line BJP figures. Then, a trade-off down the line when that public memory has faded could be on the cards.
In any case, the accusation even on its face value needs to be investigated further. Either Honeypreet has to be cornered as a liar and cut to size, and charged with malice and slander, or her statements call for at least a chat with the names she is mentioning. The reason why this issue should be laid to rest is that it could one day allow the rapist to obtain bail.
We have precedents to support this. A judge gave bail to a man charged with rape to go mediate with his victim. In another case, accused Shivaram Reddy was given bail on all twelve occasions when he was arrested for the same crime… rape. Loopholes in the system helped him get away. A transgender accused of molestation was let off because Section 377 does not mention the third gender.
India
After the conclusion of the BJP national executive meet, Prime Minister Modi will also address a public meeting at the Parade Ground where more than 35,000 people are expected to be present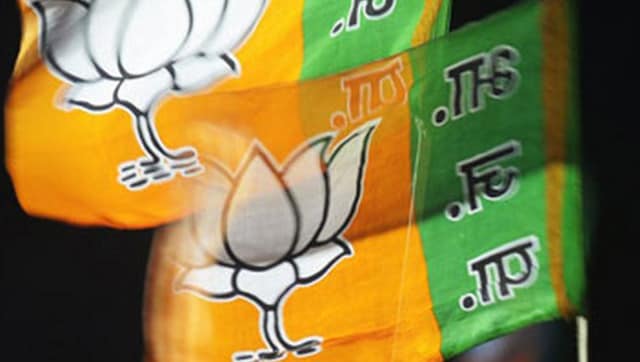 India
BJP's organisational and outreach activities will be reviewed at the booth level on a weekly basis
India
College Trustee Dhiren Vaishnav said the order came to his notice on Sunday night, after which he immediately discussed it with fellow trustees and contacted Gohil