Gurmeet Ram Rahim convicted: Haryana govt to ensure proper security arrangements on Monday
A day after 32 people died in violence following the conviction of Dera Sacha Sauda chief Gurmeet Ram Rahim Singh, the Haryana government claimed on Saturday
Chandigarh: A day after 32 people died and hundreds injured in violence following the conviction of Dera Sacha Sauda chief Gurmeet Ram Rahim Singh, the Haryana government claimed on Saturday that peace had been restored throughout the state.
Two cases of sedition have been registered against the Dera chief's followers, Haryana Chief Secretary DS Dhesi said and added that one child and three women were among the 28 persons who died in Panchkula on Saturday.
"Peace is prevailing throughout the state and no incident has occurred anywhere after 6.30 pm on Friday," Dhesi told a press conference.
Dhesi also said that proper security arrangements had been made for Monday when the quantum of Singh's sentence will be announced by the CBI court.
Addressing a joint press conference with the Additional Chief Secretary, Home, Ram Niwas, and Director General of Police, BS Sandhu, Dhesi disclosed that two cases of sedition had been registered against Dera followers.
The police have recovered an AK-47 rifle and one Mauser from the vehicle of a Dera chief's follower, and two rifles and five pistols from another vehicle, he said.
As many as 524 persons have been arrested under eight different FIRs registered against the Dera followers, he said.
"The law-and-order situation is being constantly monitored. As many as 101 companies of paramilitary have been deployed in the state. Six columns of the army have been deployed in Panchkula, and four in Sirsa. Curfew has been relaxed in Panchkula and Sirsa," Dhesi said.
The Sirsa district administration, with assistance from police, paramilitary, and the Army is sanitising and securing the area outside Dera Sacha Sauda, he said.
Dhesi also said that casualties during the violence following delivery of the verdict against Dera chief in Panchkula on Saturday did not include any local resident.
"In all, 28 persons including 24 men, three women, and one child, were killed during the violence in Panchkula, whereas three persons were killed in Sirsa. As many as 250 persons were injured, including 50 police personnel. Of these, 101 persons have been referred to hospitals outside Panchkula for treatment whereas 31 have been discharged," he said.
None of the injured belonged to Panchkula, Dhesi said.
"Identities of those killed are being established and a post-mortem examination is being carried out to ascertain the cause of death. However, no resident of Panchkula has reported any person missing, injured or killed," he added.
The mob burnt 28 vehicles, including some belonging to the government besides setting on fire two government buildings - one which housed offices of the Income Tax Department and HARTRON, he said.
Besides, six private shops were damaged and two other structures, including the ATM of a bank, were set on fire, he said.
Refuting some media reports that the Dera chief, convicted on Friday in a rape case, was being provided VIP treatment, the chief secretary said Ram Rahim Singh had been transported to the district jail in Rohtak by helicopter due to security concerns.
"He is being treated like any other inmate. He is being provided the same food and facilities and has not been provided an air-conditioned cell. His Z Plus security was withdrawn automatically after his arrest," he added.
Replying to a question, DGP Sandhu, said the police had made adequate security arrangements and army presence had been requested to bolster the confidence of the people.
Dera followers had remained peaceful but turned violent after the announcement of the verdict, he said.
"However, the security forces took prompt action while following standard operating procedures of law and order, and carried out the operation to drive away the protesters with full strength and discipline. The entire operation was completed in about three-and-a-half hours," he said.
Sandhu said that all preparations had been made for Monday when the quantum of punishment will be pronounced.
Sufficient police and army personnel have been posted in Sirsa, he said.
"People inside the Dera want to come outside but as the situation is tense, they would be taken out only after the situation normalises," he added.
Replying to another question regarding the resumption of the bus and rail services, he said that the situation would be reviewed later in the day.
Refuting reports that the police personnel had run away during the operation, the DGP said they had merely retreated so that they could regroup and tackle the violent mob more effectively.
"This is a normal strategy in any clash and does not mean that the personnel was running away from duty," he added.
Niwas said efficient action taken by the security forces to disperse the violent mob in about three-and-a-half hours and this had prevented the situation from turning more serious situation.
"But for the effective and efficient action taken by the security forces, the situation could have been more horrific. The mob could have caused greater loss of life and property and could have also entered Chandigarh. As Panchkula is surrounded by open areas, the protesters entered the city in large numbers by road, river Ghaggar and other ways in spite of 61 nakas (checks). However, the effective action prevented the situation from turning worse," he added.
India
No respite for Delhi as moderate rains are expected to lash the city later in the day. The IMD has already issued a yellow and an orange alert for 1 and 2 August respectively.
India
The DMRC, till Sunday, was running trains with 50 percent seating capacity since 7 June when the services had resumed after a long hiatus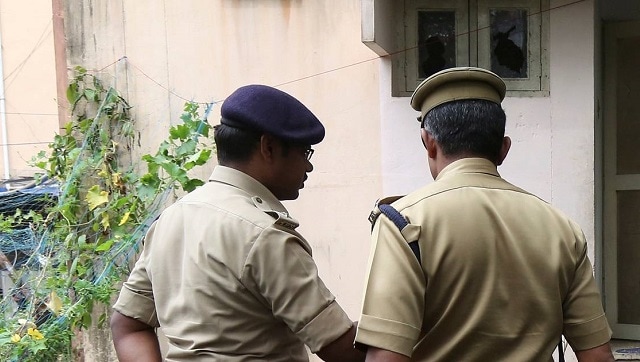 India
The four arrested people are Radhey Shyam, Kuldeep, Laxmi Narain and Salim, Delhi Police said