Gujarat riots debate rages again as PM Modi lands in London; why is it we don't talk about lives that were saved?
That the riots were horrific is not in question. What has not received due focus is the other side: how many lives were saved due to action by an admittedly ill-prepared machinery
By Kartikeya Tanna
The logical starting point of any discourse on the 2002 post-Godhra riots in Gujarat almost always refers to the number of lives lost, indeed, rightly so. The mindless violence, which erupted as a response to the gruesome burning of innocent karsevaks (volunteers) and their families inside a locked bogey of a train near Godhra on 27 February, 2002, took over 1000 lives in different parts of Gujarat.
That the riots were horrific is not in question. Numerous columns, op-eds and reports have analysed how the state machinery got overwhelmed with swelling mobs in areas which did not historically see communal disharmony. This discourse is once again dominating the air waves as Prime Minister Narendra Modi is set to land in London for a three-day visit to the UK.
As is always the case, identification of causes for these riots has been varied. Some have blamed top echelons in the then administration including the then chief minister, Narendra Modi, now India's prime minister, for not doing enough to stop the violence or, worse, for giving orders to the state machinery to not come in the way of Hindus taking Muslim lives. That the last narrative, one accompanied by flowery adjectives such as genocide and mass murder, is a figment of a fertile imagination has been established in more than one forum.
What, however, has not received due focus is the other side of the riots coin - how many lives were saved due to action by an admittedly ill-prepared machinery, a legacy which Modi inherited, with help from the military frantically called in to overcome the sheer might of madness.
Indeed, quantification of number of lives saved does not benefit from the same precision as that of the number of lives lost. However, media reports and anecdotes during those riots provide a very compelling idea of the underlying intent of those in power to do whatever they could to minimise loss of lives.
Firstly, from among those burnt alive in Godhra, a sizeable number included hapless women and children. To say that those inclined to riot in the following days were seething with a volcano of anger would be an understatement.
What did Modi directly do? He issued shoot-at-sight orders in Godhra on the very same morning that the karsevaks were burnt alive, followed by similar orders across Gujarat. Figures provided by the then Union Law Minister Arun Jaitley in the Rajya Sabha establish that implementation of these direct orders saw the police firing around 2,000 rounds killing 98 rioters within the first three days of the riots and preventing several more from further rioting. Another consequence of implementation of Modi's direct orders was that 827 people were arrested throughout Gujarat as a preventive measure.
The then Minister of State for Home Gordhan Zadaphia is quoted by The Guardian as stating that the police force of Godhra, in particular, was given specific instructions to arrange special security cover for the Muslim population given chances of retaliation. Godhra has had a long history of communal tension including in the days of India's freedom struggle.
There has also been an utterly dishonest insinuation that the administration deliberately delayed in calling the military. Far from that, Modi requested for the army on the very first day of the riots as several media reports stated and by noon the next day, the army did a flag march in Ahmedabad.
Not only that, when the central government initially informed Modi of the unavailability of armed forces (they were stationed in the border areas following tensions with Pakistan), Modi requested the Centre to send junior personnel "as long as they have army uniforms" to do an immediate march, a practice often followed to quell the rioters. This anecdote is mentioned in Chapter 7 in Andy Marino's book Narendra Modi: A Political Biography.
These preliminary steps — few of the several taken by the administration — are vital in laying the ground for trying to get a sense of the number of lives potentially saved by the Narendra Modi government.
In Naroda Patiya, an area which has seen high profile convictions of former BJP minister Maya Kodnani and Babu Bajrangi (although the former's sentence has been suspended with the HC observing puzzling aspects in her conviction), the police saved 400 lives by taking them to safer places including the State Reserve Police headquarters.
In Gulbarga Society, where former Congress MP Ehsan Jafri was killed, the police shot dead five persons saving the lives of 180 people. The mob around the neighbourhood had swelled to almost 10,000. It is important to remember that the total size of the police force in Ahmedabad was around 6,000. Zakia Jafri, the widow of Ehsan Jafri, had, in fact, recorded a statement to the police under the criminal procedure code that the police saved her and many others.
The 180 number is arrived at by deducting the number of lives killed (69) from the number of people in that area (250). And, ironically, the person arrested by the SC-appointed SIT for Jafri's murder is Congress MLA Meghsingh Chaudhary.
In Sanjel village in the largely tribal Dahod district, a mob of 8,000 armed tribals gathered to kill Muslims. Police intervention saved around 2,500 lives in that town. In Bodeli town in the Chotta-Udepur area, despite the advance of 7,000 armed tribals, the police were able to save hundreds. Vadodara District Collector Bhagyesh Jha and other officers were fired upon by tribals as they tried to rescue the trapped Muslims.
In Viramgam, thousands of Muslims and Hindus went on a rampage after a horrific incident of a Muslim woman being burnt alive. Fifteen thousand rioters encircled the town and started targeting Muslim localities. As India Today reports, it took some deft handling by the police and army to save the day.
At a madarsa in Bhavnagar, despite rumours spread by a TV channel that an associate of a terror-accused had been a student there, the Modi administration's timely action ensured that between 400 and 500 students including some maulvis were saved. This is highlighted in the SC-appointed SIT's report on page 436.
Several other instances come to light when analysing how government action saved the mindless violence from spreading further. An estimated 5,000 people were saved from the Noorani Mosque area, 240 from Sardarpura of Mehsana district, 450 in two villages of Gandhinagar district, 1,500 from Fatehpura village of Vadodara district and around 3,000 saved from Kwant village.
There are several other instances of swayamsevaks of the cultural organisation RSS (which many BJP leaders including PM Modi have been members of) rescuing fellow Muslim brethren from the insanity which prevailed in Gujarat.
As the SC-appointed SIT report notes on Page 429, Modi's direct instructions to provide maximum security to Muslims returning from Haj pilgrimage just a week after the riots erupted ensured there was no untoward incident. Also, later that month, Muslims in Gujarat could carry out Moharram processions (Qatal ki raat) bereft of any communal tensions. If the government had intentions ascribed to it, these instances provided it the perfect opportunity.
Indeed, none of this is to say that the 2002 riots did not witness a breakdown of law and order machinery. Even amidst that breakdown — outcome of a terribly ill-equipped police force both in terms of numbers and weaponry — the administration could restore normalcy relatively compared to other ghastly riots in India and save numerous lives with the help of an expeditiously called in army.
Facts establish that, far from being complicit in letting Muslims die during riots or, worse, ordering the killings of Muslims, the top echelon of the then Narendra Modi government managed to save thousands of lives with whatever little it had in its arsenal against maddening passion. If the 2002 riots are to be looked at holistically, this aspect, hitherto swept under the carpet, deserves equally vigorous debates.
(Inputs from Closure report of the Supreme Court-appointed Special Investigation Team and an excellently compiled book titled Gujarat Riots: The True Story by MD Deshpande who also runs a website to provide the truth of the riots)
Find latest and upcoming tech gadgets online on Tech2 Gadgets. Get technology news, gadgets reviews & ratings. Popular gadgets including laptop, tablet and mobile specifications, features, prices, comparison.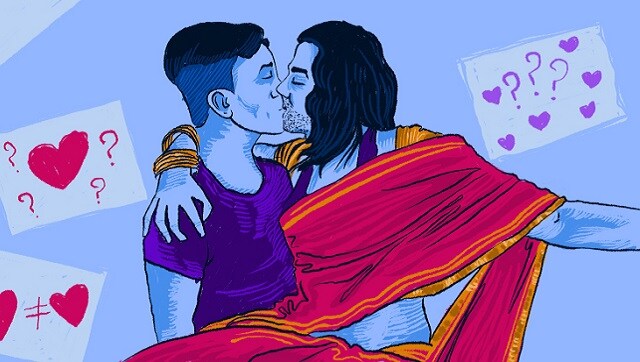 Lifestyle
The law of India does recognise same-sex relationships and it is time for courts in this country to declare the law and bring relief to millions of LGBTQ individuals who live in India.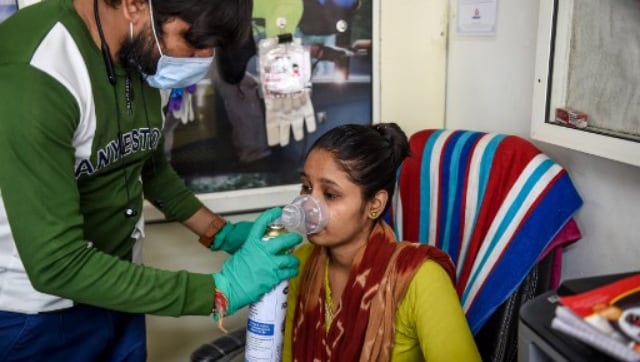 India
With India consistently reporting over 90,000 daily cases of COVID-19 in the past few days, shortages of oxygen are becoming increasingly apparent
World
Biden, 78, who would be the oldest sitting president if elected, has leads ranging from five to eight points in battleground states of Pennsylvania, Wisconsin and Michigan