Gujarat polls 2017: Storm over Rahul Gandhi's faith and religious beliefs could deeply hurt Congress
On Rahul Gandhi's landing at the famed Somnath Temple in Gujarat on Wednesday afternoon, Rahul Gandhi's core team members seemingly committed an error that is likely to cause the Congress party significant discomfiture in the coming election.
On Rahul Gandhi's landing at the famed Somnath Temple in Gujarat on Wednesday afternoon, a member of his core team seemingly committed an error that is likely to cause the Congress party significant discomfiture in the coming election.
Although the temple trust's secretary PK Laheri exclusively told Firstpost that Rahul only put his signature in the Visitor's Book of the temple and nowhere else, the incident could still prove damaging to Rahul and the Congress' chances in the election.
For the last few months, the Congress vice-president has consciously and laboriously tried to portray himself as a person who believes in the Hindu faith and its gods. From Barinath to Somnath he has visited one temple after another. He did this to correct pro-minority perception, which he and the Congress had, over the years acquired.
At a register kept at Somnath Temple meant exclusively for non-Hindus to register their names while entering inside temple premises, Rahul Gandhi's name was entered, along with the name of Sonia Gandhi's political secretary Ahmed Patel.
In matter of hours, purported images of the register went viral.
Desh Gujarat tweeted:
Rahul Gandhi and Ahmed Patel's names in register of non-Hindus visiting Somnath temple maintained by Shri Somnath Trust https://t.co/P28ghC3hF4

— DeshGujarat (@DeshGujarat) November 29, 2017
While Congress sources in Gujarat told Firstpost that the local media coordinator of the party, Manoj Tyagi, in Gujarat, signed both Rahul and Patel's name in the non-Hindu register "by mistake", these images could deeply hurt Congress and leave Rahul wounded. More so because this occurred during Rahul's visit to Somnath Temple, one of the most revered Hindu places of worship, believed to be the first among twelve Jyotirlinga shrine of Lord Shiva.  
Rahul began his Gujarat campaign by visiting Hindu temples and has, so far, offered prayers at a dozen temples and was playing an obvious soft Hindutva card to do an image makeover for himself and the party. The AK Antony Committee report, produced after some soul searching in the aftermath of a humiliating defeat in 2014 parliamentary elections, said that the party had acquired a pro-minority tag which needed to be shed. It was in continuance of that theme (action taken) that Rahul today began yet another leg of his Gujarat campaign by visiting the most famous Hindu temple in the state.
One is unsure whether this incident was inadvertent or not, but the damage done to the would-be Congress president and his party is immense. The potential damage could be comparable to Sonia Gandhi's 2007 'Maut Ka Saudagar' moment. This incident  may have undone, at least for Gujarat election, any perceived achievement by the Rahul and Congress over the past few months.  It is widely perceived, and perhaps rightly so, that Gujarat is highly a communalised state and therefore it was supremely important for Rahul not to give the impression that he was overtly pro-Muslim. Rahul thus visited a number of temples that he probably might not have in the past several years (if one discounts his visit to some temples in Uttar Pradesh in the run-up to election, but then he also visited mosques, dargahs and churches).
Rahul may have thought his new found firepower from party outsiders Hardik Patel, Alpesh Thakor and Jignesh Mewani would help him challenge Prime Minister Narendra Modi with a force that he has never faced. But to do that, he first needed to establish his credentials as pro-Hindu. That was the reason why Rahul and any other Congress leaders have not uttered the words "Muslim", "communal" or "justice for 2002 victims". Congress strategists have been so cautious that they practically blacked out Ahmed Patel, its senior most leader from the state and relegated him to the background. The two party MLAs in the outgoing Assembly were also not be seen much publicly, nor were persons with skull cap, beards and burkhas seen in large numbers at his rallies or any other public outreach programmes. The idea was not to do or say anything that could possibly polarise voters. The party didn't want a repeat of 2002, 2007, and 2012.
Incidentally, this was for the first time outside of Uttar Pradesh, anywhere in the country, that Rahul campaigned so extensively and taking complete ownership of party's election campaign and strategy. But this incident could well be used by a canny political opposition to imply that Rahul is attempting to appease Gujarat's Muslims​. For the past several years, Congress leaders, albeit privately, have been painstakingly claiming his Hindu Kashmiri Brahmin lineage for him, flowing from grandmother Indira Gandhi, maternal great grandfather Jawaharlal Nehru or even Motilal Nehru. They all cut sorry figures today. The BJP pounced on the issue. The party, its supporters and a section of others instantaneously raised a storm on Twitter. BJP IT cell chief Amit Malaviya issued a series of tweets:
Finally Rahul Gandhi comes clean on his religion, signs visitor register in Somnath (as per rule) meant for non-Hindus. If he isn't a Hindu by faith, let alone a practicing one, then why has he been fooling people with these temple visits? pic.twitter.com/Igh5wxitkt — Amit Malviya (@malviyamit) November 29, 2017
Ambassador Meera Shankar, UPA's representative in US, had referred to Sonia Gandhi as a Christian leader. The reference was soon deleted. Now Rahul Gandhi declares he is a non-Hindu but their election affidavits claim that they are Hindus. Gandhis lying about their faith? pic.twitter.com/iFE4AhVnRM

— Amit Malviya (@malviyamit) November 29, 2017
A leader in Gujarat BJP unit said many people were now questioning Rahul's religion and that they were going to go all out on media. He denied that the party was promoting the issue, but added "who can stop social media campaigns?". The BJP, it seems, is shrewdly letting the issue play out on social media, seeing how it goes and letting its leaders pick up the issue in rallies and press conferences. This incident also comes on the heels of Gandhinagar Archbishop Thomas Macwan penning a letter issuing a directive to defeat "nationalist forces" and to prevent them "taking over the country". Though the archbishop did not name the BJP, it wasn't too difficult to guess whom he was referring to. Rahul and his handlers will find it difficult to counter the latest storm over his faith and religious beliefs. While Modi has not spoken yet on big news emanating from Rahul's landing at Somnath Temple, he did take on Rahul's great grandfather Jawaharlal Nehru. Modi charged that Nehru was not in favour of re-building Somnath Temple and added that but for the insistence and focus of Sardar Patel, the Somnath Temple would not been rebuilt. Modi narrated, at length, how Pandit Nehru expressed his displeasure when he learnt that the then president Rajendra Prasad was going to inaugurate it and how Nehru advised Prasad not to go to Somnath for the inauguration. "Today some people (Rahul) are remembering Somnath, I have to ask them, have you forgotten your history? Your family members, our first prime minister was not happy with the idea of a temple being built there", Modi said. Some on Twitter dug up Nehru's letter:
Jawahar Lal Nehru's letter to the then president Dr Rajendra Prasad opposing the idea of #Somnath Temple's reconstruction & asking him to abstain from it's inauguration ceremony.#GujaratGauravModi pic.twitter.com/kteadtCpZf — Sidharth Gehlawat (@GehlawatSid) November 29, 2017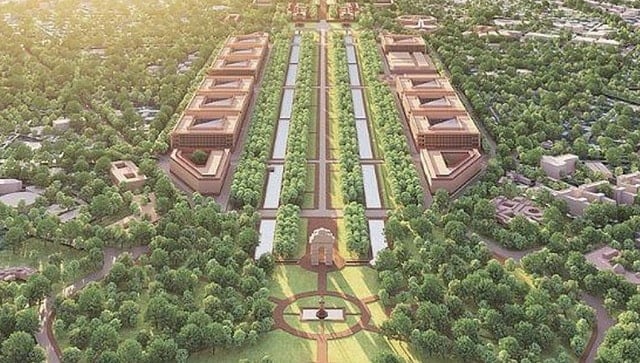 India
In this day and age where even private homes undergo renovation regularly, the Indian State continues to operate out of 90-year-old repurposed colonial homes retained after independence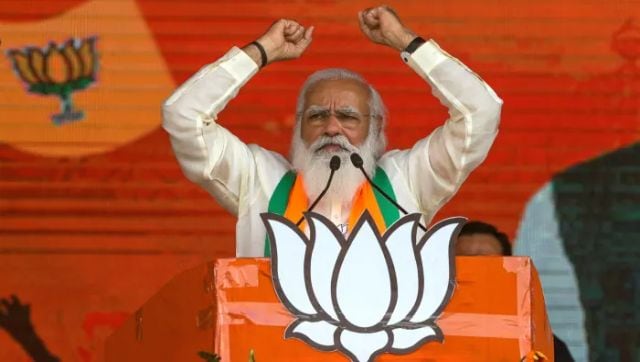 Politics
Unlike Modi, who served in the top office for more than 12 years, both Anandiben Patel and Vijay Rupani quit before their terms could end
Politics
Addressing the foundation day of the All India Mahila Congress, Gandhi said that the ideology of the Congress is completely opposite of the BJP-RSS and only one of the two ideologies can rule the country.