Gujarat to monitor attendance of teachers, students in state-run schools
The Gujarat Education Department has decided to implement a broader system to monitor physical presence of students and teachers.
Ahmedabad: Going one step ahead of biometric-based attendance system, the Gujarat Education Department has decided to implement a broader system to monitor physical presence of students and teachers in state-run schools as well as colleges with the help of 'live web streaming' of video or photographs of classrooms.
To find out the feasibility and other technicalities about integrating the bio-metric attendance machines with 'live' monitoring system, the State Education Department has called a meeting of all the interested parties on September 5 before floating a tender for the same.
"The main purpose of this whole project is to not only to monitor the attendance of teachers and students, but also to keep a check on whether they are actually present in the classroom. To find out the technical aspects of our project, we have called a meeting of all the interested vendors on September 5," said state project director of Sarva Shiksha Abhiyan (SSA) Mukesh Kumar.
"This unique attendance system is coupled with 'live' monotoring of classrooms. Looking at the vast scope of work, we will first run a pilot project in 1000 schools in six districts. After assessing the success of pilot project, we will decide to implement it in all the remaining government run schools as well institutes," said Kumar.
Apart from 39,000-odd schools, the state government also wishes to include 360-odd government colleges of different streams under this project, he said.
As per the public notice issued by Education Department for interested parties, there are approximately 33,000 government primary schools, 6000 secondary schools, 300 Science, Commerce and Arts colleges and 60 government Engineering and Diploma colleges in the state.
While describing the objectives of the project, the Education Department said in their notice that the project is "aimed to keep an eye on teachers and students. It helps to improve quality of teaching as well a classroom environment."
The notice said 'live' monitoring will encourage teachers and students to maintain self-discipline and will act as a parameter for attendance.
At present, around 7,000 government-run schools in Gujarat are already having biometric-based attendance system after then Chief Minister Narendra Modi announced to implement such a system few years back.
"We have successfully installed biometric-based attendance system in 7,000 schools of 11 districts having large tribal population, such as Narmada and Sabarkantha. Now, we want to broaden the scope of work by introducing a system to check the actual presence of students and teachers in the classrooms through live monitoring," said Kumar.
As per the guidelines issued by the Education Department, the system provider needs to install fingerprint-based biometric devices to register the presence of students and teachers and send the compiled data to a central server.
In addition, the system provider is required to integrate the 'live' monitoring feature, where live video feed or just a snapshot photograph of teacher imparting education in his assigned classroom is sent to central server using broadband connectivity.
"Thus, by sitting here, we can see that the teacher, who has marked his attendance with biometric device anywhere in the state, is present in his assigned classroom at a particular time. This feature will allow us to cross check the attendance reports generated by biometric devices," said Kumar.
PTI
India
Candidates can submit the form along with the required documents to the Secretary, Haryana Vidhan Sabha Secretariat, Chandigarh.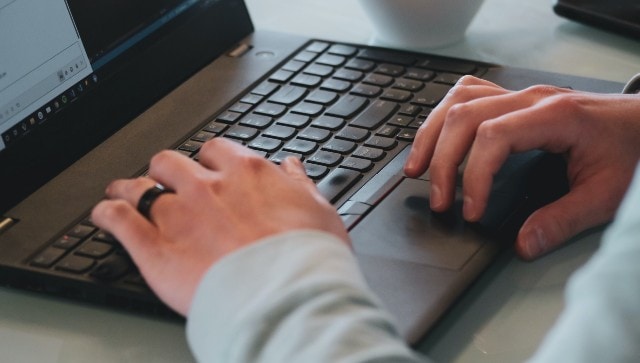 India
Candidates for posts of Trained Graduate Teacher and Post Graduate Teacher will be shortlisted on the basis of combined numbers of written examination and interview
India
In a two-minute video released on Twitter, Maharashtra School Education Minister Varsha Gaikwad said that the decision was taken as schools could not function properly due to the COVID-19 pandemic