Gujarat migrant crisis: In Bhavnagar's Alang ship breaking yard, it's business as usual for workers from UP, Bihar
Attacks on migrant labourers in northern part of Gujarat had no impact on around 10,000-12,000 odd migrant workers in Alang, Bhavnagar, as business continues as usual in world's largest ship breaking and recycling yard
Editor's Note: The rape of a 14-month-old girl by a migrant labourer from Bihar in Idar town of Sabarkantha district on 28 September gave way to the persecution of migrant labourers in seven of the 33 districts of Gujarat. This incident ignited anger against migrant workers whom the locals believe are the real reason for unemployment in the state. This multi-part series will examine issues concerning migrant workers and the animosity they face from locals.
***
Alang (Bhavnagar): Gujarat is a prosperous state with multiple industries that need to employ people from across states depending on their skill sets and working abilities. The resentment towards migrant labourers over lack of jobs for locals that led to violence in seven districts across north and central Gujarat over several days since 28 September, was not reciprocated in districts like Bhavnagar, where immigrant population constitutes an important part of the workforce and the economy.
One such industrial unit is world's largest ship-breaking and recycling yard at Alang in Bhavnagar district where business ran as usual while other districts like Vadodara, Ahmedabad, Mehsana and Gandhinagar witnessed violence. Located on the shore of Gulf of Cambay, the Alang ship breaking yard has 85-90 percent of its workforce from outside Gujarat, of which most workers are from Uttar Pradesh and Bihar.
Vipin Chaubey, a labour contractor who hails from Gorakhpur in Uttar Pradesh and leads a team of around 400 workers at the yard, says the attacks on migrant labourers in northern part of Gujarat had no impact on around 10,000-12,000 odd migrant workers of the yard.
Alang ship breaking yard, which is around 30 kilometres from Bhavnagar and 230 kilometres from Ahmedabad, is spread on a stretch of around 10 km along the sea-shore. It has around 160 plots (units where ships are dismantled), which do not remain operational all at once; it depends on the work available. Each of these units employ around 200 workers and currently, about 80 units are operational.
"We are living peacefully here and there is no problem whatsoever to workers or any other person in Alang. We have not received any threats from anyone and no one has returned home from here. The police have also extended their support," Chaubey says.
Along the road between Alang and Trapaj, a close-by village on the approach way, is a market for second hand goods taken out of dismantled ships, including catering equipment, furniture, etc. While this business is dominated by local Gujaratis who populate the town of Alang and nearby areas, most of the migrant workers reside in the yard itself.
Chaubey said that even when the incidents of attacks were at their peak in parts of north and central Gujarat, there was no feeling of discomfort in Alan.
"In Alang, no one is bothered about it (attacks on migrants). Although nothing untoward happened here, yet both the Superintendent of Police of Bhavnagar and Deputy SP of Mahuva visited the yard and assured all of us of our safety. They also shared numbers of police officials with us for use in case of any emergency," says Chaubey, adding that the migrant workers were told to inform the police immediately if they received any threatening or provoking messages on WhatsApp or other social media platforms.
The police action after initial incidents of violence in several districts has been swift. More than 550 persons have been arrested in connection with incidents of attacks on north Indian labourers, which were triggered after 28 September when the arrest of a migrant labourer from Bihar for raping a 14-month-old girl in Sabarkantha district took political undertones.
Though an official figure declaring the number of migrant labourers leaving Gujarat due to these incidents has not been released, news reports put the figure to as high as 50,000 from across the state. Production in several industrial units has reportedly been hampered.
However, perhaps due to the almost absolute dominance of such migrants in the Alang ship-breaking yard and their living in groups, they feel safer than others.
Arvind Singh, another labourer from Bihar, says that they were not worried about being targeted in Alang. "We have no difficulty (due to the recent incidents) and all of us are living peacefully here," he says.
There is a sense of community among workers from other states like Uttar Pradesh, Bihar, West Bengal, Jharkhand, Odisha, and even from Nepal, who live together in a particular area around the yard.
Reasoning why migrant workers in Alang were not bothered by the recent developments against their kind in the state, Ram Patel, vice-president, Alang Sosiya Ship Recycling and General Workers Association, says it is largely because not even a single incident of hate crime against migrant labourers was reported from Alang, or even Bhavnagar district, for that matter.
Patel adds that locals constitute only around 10-15 percent of the workforce at the yard as the nature of maximum work is not lucrative but rather tedious and hazardous, which the migrant labourers take up readily. The Gujaratis living in and around Alang are into various businesses associated with the ship breaking work, so perhaps, they wouldn't be interested in hampering work at the yard, explains Patel.
The author is Ahmedabad-based freelance writer and a member of 101Reporters.com, a pan-India network of grassroots reporters
World
Antonio Vitorino is standing for re-election as director general of the United Nations' International Organization for Migration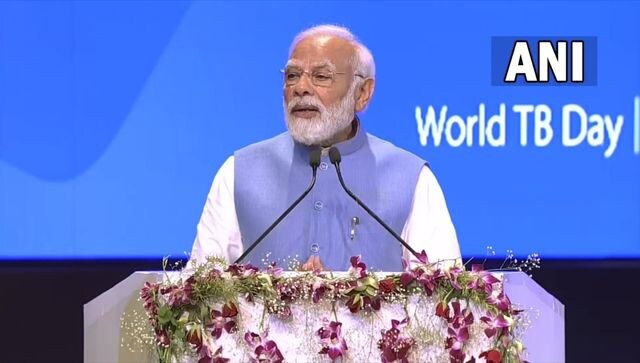 World
2030 is the global target to eradicate TB but India is now working on the target of ending TB by the year 2025: PM Narendra Modi at the 'One World TB Summit' in Varanasi, Uttar Pradesh.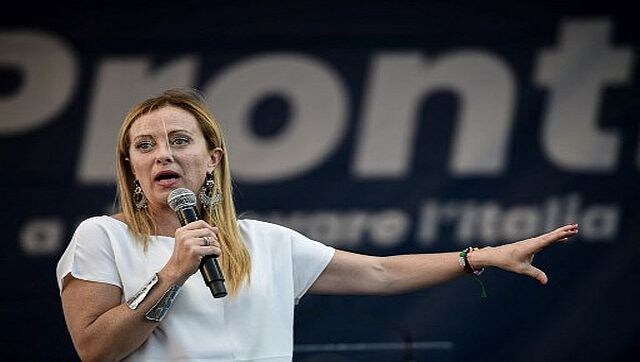 World
Meloni's government took office in October after elections in which her party promised to cut mass migration into Italy