Gujarat govt sets up three-member panel to inquire into deaths of nine infants in a day at Ahmedabad Civil Hospital
The Gujarat government on Sunday set up a three-member expert committee to inquire into death of nine infants in 24 hours at the Ahmedabad Civil Hospital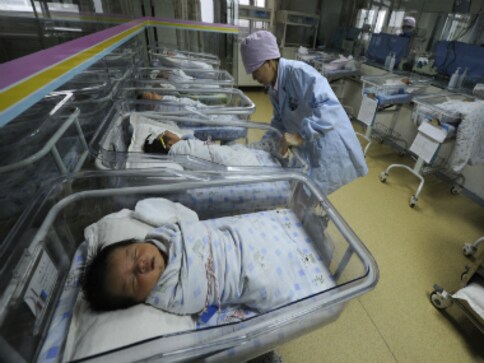 Ahmedabad: The Gujarat government on Sunday set up a three-member expert committee to inquire into death of nine infants in 24 hours at the Ahmedabad Civil Hospital, even as 18 children succumbed at the government facility during the last three days.
"This is a very sad incident and we have already appointed a committee to look into the reasons," Chief Minister Vijay Rupani told reporters in Ahmedabad. The committee, led by a Deputy Director of Medical Education, is expected to look at the prima facie reasons for the deaths and is expected to submit its report in a day.
"We will initiate immediate measures to overcome any negligence or lacunae in the treatment found by the panel," he said, but quickly added: "But, prima facie, it appears that the case is not about lack of availability of medicines or medical facilities."
Of the nine children who died, four were born in the hospital, while the other five were referred to the civil hospital from towns of five districts with "extremely low birth weight" complications, while some suffered from life-threatening diseases and were in critical condition, an official release said on Sunday.
Five infants, referred from Lunawada (Mahisagar district), Surendranagar (town in Saurashtra), Mansa (Gandhinagar district), Viramgam (Ahmedabad district) and Himmatnagar (Sabarkantha district), were brought with severe life threatening conditions such as extremely low birth weight (around 1.1 kg), hyaline membrane disease, early onset of septicaemia and disseminated intra-vascular coagulation, it added.
The four newborns at the civil hospital were stated to have "died due to lethal complications such as severe birth asphyxia and meconium aspiration." Civil Hospital Medical Superintendent Dr MM Prabhakar told reporters late Saturday evening that all the nine infants were under-weight.
Official sources said these nine were among the 18 infants who succumbed in the last three days at the 100-bed neonatal care facility, while the daily average of deaths of newborns at the Ahmedabad Civil Hospital is five to six.
India
The letter signed by several former state police chiefs cited a recent spat involving Kejriwal and Gujarat Police officials over the former's insistence to ride an autorickshaw during his poll campaigning in the state
India
The Gujarat ATS and the Coast Guard had foiled similar attempts of drug smuggling in the past also and caught foreign nationals with huge quantities of narcotics which they planned to smuggle into India via the Gujarat coast.
First Cricket News
Shubman Gill was speculated to leave Gujarat Titans after a cryptic tweet by the franchise went viral.