Rana Ayyub's 'Gujarat Files' did not meet editorial standards: Shoma Chaudhury
In response to the claims made by Rana Ayyub, Shoma Chaudhury, who was then the managing editor of Tehelka, said that Ayyub's work did not meet the editorial standards
Journalist Rana Ayyub, who was working with Tehelka magazine in 2010, spent eight months undercover talking to bureaucrats and senior police officials, investigating the 2002 violence and the Gujarat pogrom. Her book, Gujarat Files: Anatomy of a Cover Up which was launched recently, looks at the complex landscape of Gujarat post riots and the rise of Narendra Modi and Amit Shah.
An excerpt of the book which appeared on The Caravan magazine, in which Ayyub writes: "As a journalist with an investigative organisation like Tehelka, I knew every door that could have offered some help was closed to me. The only way out before me was what every journalist in the pursuit of truth uses as a last resort. Go undercover. I was all of 26, a girl, a Muslim girl at that. I have never been conscious of my identity, but when it came to a state polarised on religious lines, these considerations were to be considered judiciously."
At the launch of her book, Ayyub said that one of the editors of Tehelka said that the transcripts of the book are coffee table conversations. Ayyub also said that she felt like a "guinea pig" who was was sent out as an undercover reporter at the age of 26. She said that the magazine refused to publish her book citing "political pressure" especially after receiving a great deal of backlash after the Bangaru Laxman sting operation. After approaching several other top editors in the country, Ayyub decided to self-publish the book.
Watch the full video:
In response to the claims made by Ayyub, Shoma Chaudhury, who was then the managing editor of Tehelka, said that the magazine was not afraid to 'touch' Narendra Modi, but Rana's sting was rejected because it did not meet the editorial standards of the magazine.
1/2 Rana Ayyub's a courageous reporter but her story wasn't published in Tehelka coz it didn't meet ed standards not 'political pressure'

— Shoma Chaudhury (@ShomaChaudhury) May 29, 2016
2/2 Rana continued working at Tehelka after 2010 & Tehelka continued publishing hard stories on Gujarat. Simple check of archive shows that

— Shoma Chaudhury (@ShomaChaudhury) May 29, 2016
According to The Indian Express, Chaudhury said that the story had loopholes and the magazine had serious concerns about the procedure that was followed.
Ayyub resigned from the publication in 2013, reportedly in protest over how the organisation handled the sexual assault charge against its founder and editor-in-chief Tarun Tejpal.
Firstpost's Pradeep Menon wrote in his review of the Gujarat Files: "It is in these finer details that the book holds your attention; because, from a macroscopic vantage point, there isn't much in it that one hasn't already heard or guessed (or vociferously drowned out with a counter-narrative)." Here is the full review.
India
Last year, the Centre had set a target of 10% ethanol blending in petrol by 2022 and 20% by 2030. Ethanol is less polluting and also provides farmers with an alternate income source
India
Apart from Sibal, G-23 leaders Shashi Tharoor and M Veerappa Moily have also slammed Prasada for switching to the BJP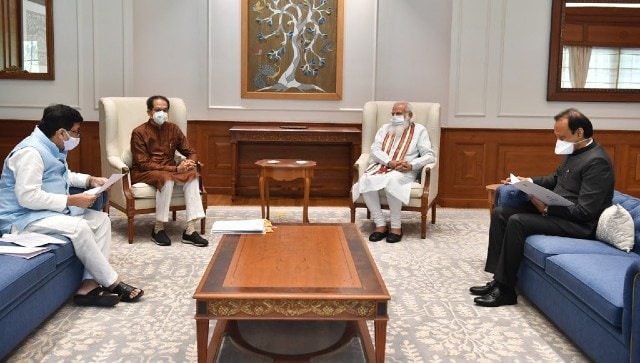 India
Maharashtra deputy chief minister and senior NCP leader Ajit Pawar and senior Congress leader Ashok Chavan also accompanied Thackeray during the meeting with the prime minister