Gujarat election results prove that people have rejected Congress' divisive, casteist politics, says Vijay Rupani
Vijay Rupani on Monday said the people of the state had rejected the 'divisive and casteist politics' of the Congress and voted for the BJP's development model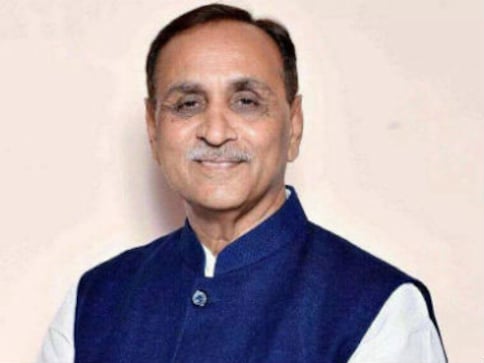 Ahmedabad: Gujarat chief minister Vijay Rupani on Monday said the people of the state had rejected the "divisive and casteist politics" of the Congress and voted for the BJP's development model.
Rupani also said the Parliamentary Board of the party will decide on the chief ministerial candidate.
"The people of the state have rejected the divisive and casteist politics of Congress," Rupani told the media with the BJP poised to retain Gujarat.
He said that people of the state voted for BJP's "development model" as it was able to retain power for the sixth consecutive term despite being in power for last 22 years.
Lashing out at the Congress for using "cheap words" for Prime Minister Narendra Modi, Rupani said, "The Congress leaders used cheap words for the prime minister and polluted the atmosphere of the state."
"But the people of the state reposed their faith in the policies of Modi," he said.
He also said that Bharatiya Janata Party (BJP) president Amit Shah kept on guiding the party during the elections and provided leadership to them.
"Amit Shah ji always kept on guiding us and he always led from the front," he said.
Asked if he would be appointed chief minister again, Rupani said the decision would be taken at a meeting of the party Parliamentary Board.
The ruling BJP was on Monday set to retain power in Gujarat, while the Congress again settled for second place but with an improved showing.
also read
India
PM Modi will deliberate on issues related to health, skill development, women empowerment and infrastructure development, with an aim to make India a developed nation by 2047
India
Amit Shah announced reintroduction of Sengol (scepter) a 'historical' symbol of India's Independence as it signifies the transfer of power from the British to Indians
India
Violent clashes broke out in the state after a 'Tribal Solidarity March' was organised in the 10 hill districts on May 3 to protest against the Meitei community's demand for the Scheduled Tribe status.