GST, globalisation meet Kautilya, Manu in BHU MA course: Baffled students say this wasn't part of curriculum
Students at BHU were left bemused after issues like GST and globalisation made an appearance in the question paper for a Political Science paper.
Students at Banaras Hindu University (BHU) were left bemused after issues like 'Kautilya on GST' and 'Manu on globalisation' made an appearance in the question paper for a course titled "Social and Political Thought in Ancient and Medieval India", said media reports. The course was a part of the Political Science paper for MA (Master of Arts) students.
When contacted by The Indian Express, Professor Kaushal Kishore Mishra (who set the question paper), said that he had "interpreted the two thinkers and taught their philosophies through new and current examples like GST and globalisation... Kautilya's Arthashastra is the first Indian book which hints at the current concept of GST... Kautilya is one such thinker who propounded national economic integration — ekikaran."
One student told the newspaper that while Mishra had dictated the answers and said that these questions would be part of the question paper, they were not explained in the textbooks. Other students of colleges affiliated to the BHU said that they had not been taught the answers, and it was not part of their course material.
The head of BHU's political science department, RP Singh, told The Hindu that "Paper-setting is done as per specialisation and expertise. It is the responsibility of the expert to set questions." A political science professor at JNU, MN Thakur, criticised the questions saying that, "Even if one seeks to investigate whether there was a taxation system similar to today's GST in the Arthashastra, it could at best be a research paper that we may judge on its merits. But in an exam that tests the knowledge of students in the areas taught, such questions have no place. Whoever set the paper has acted mindlessly."
The Indian Express report also noted that Mishra admitted to being an RSS member but said that his personal beliefs have nothing to do with his teaching.
It is not the first time that government policies have made an unexpected appearance in college curriculum. In April 2016, the Gujarat government had dictated a list of 82 topics for doctoral theses which included various State welfare schemes and programmes, according to The Times of India. The list had topics like "Swachh Bharat Abhiyan", "Comparative study of Sardar Patel Awas Yojna and Indira Awas Yojana", "Gujarat: Good governance for growth, scientific management and development — A critical study of existing pattern and future course —A policy suggestions (sic)" etc. The move had been criticised by educators who had said that the government wanted the students to do the work of government servants.
That move had also sparked a piece by Monobina Gupta in The Caravan where she argued that the BJP wants universities to imbibe RSS's culture of nation building — whether by flying the national flag on central university campuses, dictating their curricula, or mandating terms of research to PhD scholars. However, this demand for unquestioning loyalty is causing confrontations in universities across India.
India
As the Opposition creates ruckus in Parliament, the Centre says the controversy is an attempt to malign Indian democracy and its well-established institutions
Politics
People of Assam have voted for the BJP for the second consecutive term as they have realised that there is no place for 'aatankwad' (insurgency) and 'andolan' (agitation) in the state, Shah asserted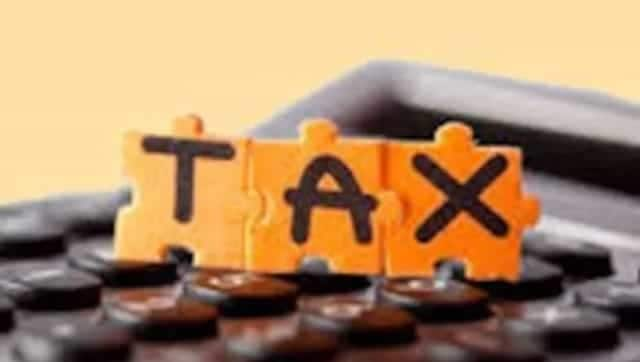 Business
Net direct tax collection in the April-June quarter of the current fiscal is over Rs 2.46 lakh crore, as against more than Rs 1.17 lakh crore during the same period of the previous fiscal