GST exemption for sanitary pads not end of fight; affordability, policy changes still needed for safe menstrual hygiene
Research shows that only 12% of the 497 million women in India have access to sanitary napkins, and their poor menstrual hygiene was mainly because of lack of affordability.
When the fight against the discriminatory tax levied on menstrual hygiene products began — when Value Added Tax was still in place before the Goods and Services Tax (GST) — activists found that most people were too uncomfortable to talk about the tabooed subject, let alone support it. Now, the government has exempt sanitary napkins from the GST, after a year of facing flak for taxing the vital necessity as a luxury product.
Research shows that only 12 percent of the 497 million women in India have access to sanitary napkins and other menstrual hygiene products, while the rest are forced to use unsafe alternatives such as cloth, plastic, ash, sand, dried leaves, etc. Replies to the Right to Information queries to government authorities, along with surveys conducted by internationally-renowned organisations, have revealed the uncomfortable truth about menstrual hygiene among women in India. They highlighted a few glaring realities, such as the use of harmful alternatives by the under-privileged, insufficient allocation of government funds and lack of transparency in their disbursement, and inadequate schemes for the benefit of menstruating women, to name a few.
Research also revealed that India has the second-highest number of deaths due to cervical cancer and has seen a 70 percent rise in reproductive tract infection over the years. Also, 23 percent of girls in India drop out of school on reaching menarche.
The harsh reality is that most women in India resort to using unsafe alternatives to sanitary napkins not because they want to or "they don't know better". It is because they have to as they simply cannot afford menstrual hygiene products and are, therefore, forced to use unsafe ones. It isn't a choice for them, but a cost, a recurring, monthly cost.
This is why arbitrarily distributing sanitary napkins every few months isn't adequate help. To resolve the women's health crisis, activists have demanded more accountability from the government, as well as policy changes, to ensure that women across India have guaranteed access to sanitary napkins and other menstrual hygiene products so they don't lose their lives over it.
If we are truly to pledge resources to save and educate the girl child, we must first tackle the barriers to education they face, with menstruation being one of the primary reasons they drop out of schools. This wholesome approach would do justice to the Centre's Beti Bachao, Beti Padhao campaign.
The formation of the GST Council had activists hopeful that their demands would be heard and met. But even then, appeals and representations to the council, as well as to Arun Jaitley, fell on deaf ears.
#LahuKaLagaan to fight the tax
SheSays India, an NGO that brought attention to how few women in India have access to sanitary napkins while others are forced to use unsafe items, wanted action after the government ignored their representation. It initiated the #LahuKaLagaan movement on social media, which simply translates to blood tax. For its campaign, the NGO brought on board social media influencers and made them aware of the tragic reality of what most menstruating women in India went through. SheSays encouraged the influencers to  direct the hashtag to the finance minister and let him know that India wants women to bleed with dignity and pride, and they should not have to pay a tax on a natural bodily function.
Soon after the campaign was launched, #LahuKaLagaan went viral and saw participation from people, politicians, celebrities, etc. It also prompted voices from all walks of life to speak out about the discriminatory tax levied on sanitary napkins, becoming one of the largest-ever campaigns till date to demand tax-free sanitary napkins. #LahuKaLagaan allowed the tabooed subject to gain traction for the right reasons and united India over a common good — for its people, by its people.
While it was really heartening to see an outpouring of support from politicians, celebrities and the public at large, it was unfortunate that the government saw it in its best interest to continue to levy a tax on sanitary napkins — this time at 12 percent under the GST.
A number of petitions were filed in courts, seeking to have sanitary napkins made tax free, as well as price regulation, implementation of existing schemes and promotion of self-help groups to manufacture low-cost sanitary pads. After hearing a public interest litigation filed by SheSays, the Bombay High Court had held that menstrual hygiene was "an important issue" as it "affects half the population".
On 21 July, the GST Council decided to drop the arbitrary tax levied on sanitary napkins. The move to exempt sanitary napkins from GST is a great victory for the fight for better menstrual healthcare for women. While it has reinstated our faith in the system, it has also geared us up for the longer fight.
Gender activists are grateful that the finance ministry has finally done right by women, but the fight doesn't end here. Policy-level changes are still required, and a number of pleas remain pending in courts. Activists have vowed to continue their fight to ensure better and guaranteed access to menstrual hygiene and sanitation for women in India.
Access to good menstrual healthcare should be viewed as a fundamental right — the right to good health — and women deserve nothing short. Women should not have to fight affordability as a reason for poor menstrual hygiene and care.
The author is a legal research director with SheSays India, a Mumbai-based NGO that works to promote gender equality and women's rights.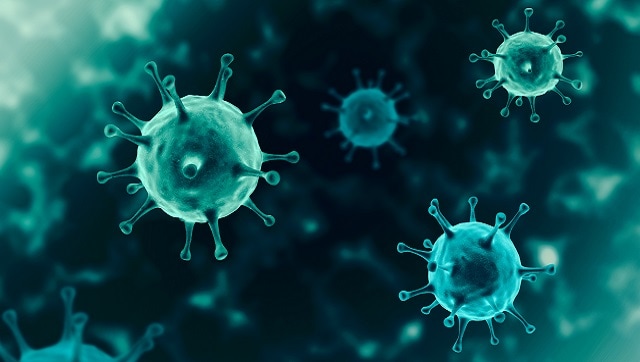 World
The scientists have warned that this variant carries an 'extremely high number' of mutations may drive further waves of disease by evading the body's defences
World
Rittenhouse hails from Illnois' Antioch, which is around 24.14 kilometers from Wisconsin's Kenosha. The white teenager, who lived with his mother, has been described as an 'admirer' of the police.
India
Mann Ki Baat started on AIR from October 2014 and is broadcast in 21 regional languages, 31 local dialects and 16 foreign languages and is the most popular radio programme in India