Govt to measure success of Swachh Bharat Mission, rank 75 cities on performance
In the current survey, findings as on December 2015 will be tallied with the findings as on October 2014 to measure the progress made by each of these 75 cities and rank them accordingly.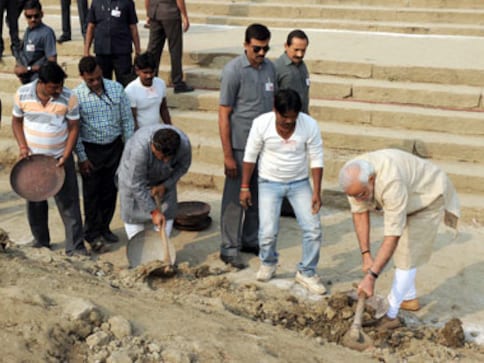 New Delhi: The Union Ministry of Urban Development has commissioned an extensive survey to study the progress of the Prime Minister Narendra Modi's Swachh Bharat Mission so far and to rank 75 cities on sanitation and cleanliness.
The survey, the first for the Swachh Bharat Mission (SBM), will be conducted by the Quality Council of India (QCI) and has been aptly named as Swachh Sarvekshan. It will cover all state capitals and another 53 cities with a population of above one million.
It will involve three streams of data collection, including citizen feedback, as detailed further down.
A base-year pre survey was conducted across 476 cities last year before the launch of the SBM.
In the current survey, findings as on December 2015 will be tallied with the findings as on October 2014 to measure the progress made by each of these 75 cities and rank them accordingly.
Swachh Sarvekshan is being conducted between 5 January and 20 January. The results are expected to be announced on 25 January 2016 on the MyGov website.
One of the stated objectives of SBM is to ensure door-to-door garbage collection and proper disposal of municipal solid waste in all the 83,000 wards in urban areas by 2019. Hence, to plot the progress of the mission on this parameter, Swachh Sarvekshan will evaluate the work done in the following six measurable aspects of sanitation and hygiene:
• Strategy for Open Defecation Free town (ODF) and Integrated Solid Waste Management (SWM)
• Information, Education and Behaviour Change Communication (IEBC) activity
• Sweeping, door to door collection and transportation (of solid waste)
• Processing and disposal (of solid waste)
• Provision of public & community toilet seats
• Construction of household individual toilets
Announcing the survey, urban development ministry, joint secretary and Mission Director (SBM) Praveen Prakash said, "Swachh Sarvekshan is the very first survey commissioned by the Ministry of Urban Development since the launch of Swachh Bharat Mission in October 2014. The ministry wants data from the ground to measure the impact of the mission year-on-year."
"We are acutely aware that the quality of the survey is critical, because the reputation of cities will be built on this. Hence the assessors were put through professionally designed training sessions to ensure quality and transparency of the evaluation process and thus the credibility of Swachh Sarvekshan itself."
Elaborating on the same, Adil Zainulbhai, chairman, QCI said, "Swachh Sarvekshan will help us assess the level of cleanliness in 75 cities and simultaneously foster a spirit of healthy competition between the cities. The success of Swachh Sarvekshan is dependent on the involvement of the municipalities and citizens of the 75 cities. QCI invites the involvement of citizens and municipalities to make this survey a success."
The data to be collected for ranking of the cities will be segregated into three main areas:
1. Interactions with the municipal body: Experienced assessors (with at least 10 years of field work) will visit municipal offices from 5 January to 15 January. Municipalities will be assessed on various parameters and best practices followed. As a proof of record, municipalities will have to submit documentation proof.
2. Direct observation: Assessors will visit 42 locations in each city across categories (planned colonies, unplanned colonies, bulk waste generator, public toilets, community toilets, bus stand, railway station, religious places, and main market areas) to grade the level of cleanliness. Photographs of the above locations will be taken on tablets with geo-tagging facility.
3. Citizen feedback: This will be solicited through in-bound calls consisting of six questions on cleanliness and availability of toilets. Citizens can also voluntarily provide feedback on a national toll free number 18002672777 and also provide feedback on cleanliness of their city by tweeting pictures and comments tagging #MyCleanIndia and @swachhbharatgov. Facebook users can visit the official mission page: https://www.facebook.com/SwachhBharatUrban
Union Minister for Urban Development Venkaiah Naidu has lent his voice for the citizen feedback calls.
India
West Bengal has joined the scheme with more than 7 lakh farmers of the state set to benefit, said Agriculture Minister Narendra Singh Tomar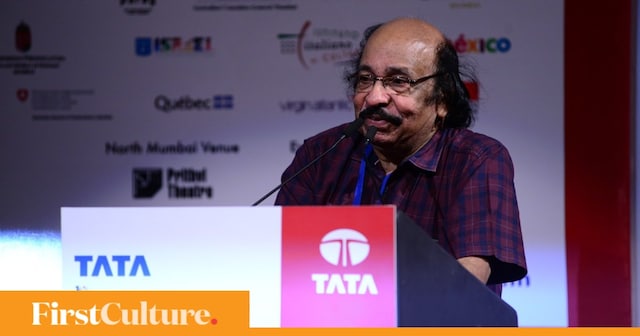 India
After his account was restored on late Saturday night, the Malayalam poet posted on the social media site: "If the choice is between being on FB and being a democrat and a human rights defender, I have no doubt where I should stand"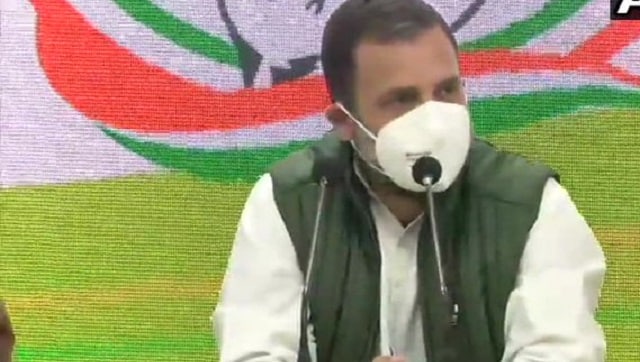 India
The Congress leader said that the Centre's lack of a clear strategy, and its hubris in declaring premature victory as the virus was spreading, has placed India in a highly dangerous position