Govt makes eMigrate system mandatory for sailors as list of stranded seamen in foreign waters gets longer
According to the new move, from 1 September this year, foreign ships who want to employ Indians will have to apply through eMigrate, which will ensure minimum wages and other rights protection.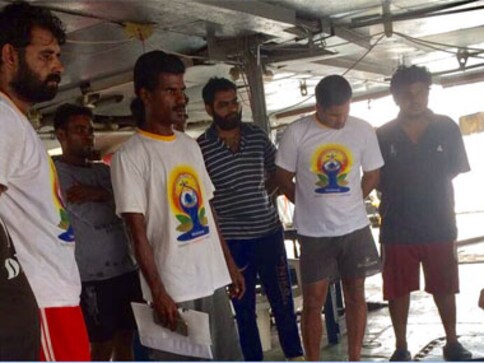 Shalesh Singh, a merchant navy officer who was stranded on a vessel without food, water and salary for nine months on a ship in the United Arab Emirates (UAE) waters, sees the Indian government's move to include sailors' recruitment in eMigrate as a positive one.
"It was a hell like situation for us. We all onboard were struggling even for drinking water. It is unbelievable to realise how we survived for the nine months," Shalesh told Firstpost over the phone from Uttar Pradesh.
Shalesh and his cadets were stranded as his vessel owners couldn't find a good business. "Many a time, we were not getting bunkers in Sharjah Port to anchor too as the owners failed to raise money to pay rent," Shalesh said.
After several cases of Indian sailors employed on foreign ships getting stranded, the Indian government has brought sailor recruitment on foreign ships under eMigrate system.
According to the new move, from 1 September this year, foreign ships who want to employ Indians will have to apply through eMigrate, which will ensure minimum wages and other rights protection.
India launched eMigrate, an online registration system for foreign employers who want to recruit Indian workers, in 2015.
The eMigrate portal www.emigrate.gov.in is an online recruitment system initially established for blue-collar workers and housemaids seeking employment in 18 countries where they require emigration clearance from the office of the Protector of Emigrants.
Now according to sources, new software for immigration of Indian seafarers has been developed for the eMigrate system. The approved recruiters have to upload the employment data of sailors on the eMigrate system.
This data will be transmitted online by the eMigrate system to the Bureau of Immigration (BOL).
When a seafarer, whose data is entered into the system, reports at the immigration checkpoint and swipes his passport, then his data flashes on the immigration desk and he may be allowed to pass through.
Recently, cases of 100 Indian sailors aboard 22 ships being stranded in the UAE waters for several months without salary, food and medicine popped up.
The Indian government and Indian mission in UAE had to step in to rescue the stranded the sailors.
In some stranded cases, the Indian mission had to provide food, water, fuel and even recharge of their mobile phones. Shalesh was one among the sailors who were stranded without food, water and salary.
"Including the sailors' recruitment in eMigrate system will ensure the protection of their rights. When we approached the Indian authorities to be rescued, they were clueless about our details. They were in a perplexing situation on how to help us," Shalesh said. "They were unaware about us being employed in a foreign land. If eMigrate system was present when we were recruited, then we would not have landed deep neck trouble we were," Shalesh said.
Girish Pant, a UAE-based Indian social worker to support the stranded sailors, welcoming the Indian government's move said the coordinated efforts of the whole team for the betterment of stranded sailors in the UAE waters would now benefit Indian sailors working across the globe.
"I would say this is the fruit of UAE teamwork. The Indian embassy was proactive in these issues. I am very happy that the issues we took up from the UAE received such huge support from the Indian government and this revolutionary step has been taken to stop the exploitation of Indian sailors working everywhere," Girish said.
Additionally, the Indian government also has warned Indian fishermen not take up fishing jobs from Saudi and neighbouring Gulf countries in Iran waters. Currently, nine Indian sailors are stranded on an Iranian island without much support for the last few weeks after being caught for reportedly straying into Iranian waters.
The missions in Gulf countries also have been told to advise the Indian fishermen to take up work in fishing vessels from these countries to be extra cautious while venturing into waters near Iran.
According to the Indian government's 29 May notice, taking up jobs in these trawlers could lead to "possible detention, arrest or even endanger their lives". Officials said the decision was taken after many instances of Indian fishermen working in the foreign vessels being detained by the Iranian authorities surfaced.
If these fishermen are seen as trespassers, they will face legal actions, including fines, jail term or both. Though there are no exact data of Indian fishermen who are employed in vessels in these countries which would possibly head towards Iran, a few thousand Indian fishermen work in the Gulf countries.
According to Arul Antony, a migrants' rights activist at National Domestic Workers Movement (NDWM) in Chennai, the nine stranded Indian fishermen are in a bad shape. "The fishermen were working under a Saudi sponsor. A group of four fishermen was arrested in the first week of July and another group of five fishermen were arrested during the last week of the same month. They are currently imprisoned in Bandar Bushehr, Iran," Arul said.
"The fishermen over the phone have informed the Indian Embassy in Iran about their situation. The fishermen alleged that they are not getting enough food and they were beaten up by Iranian officials," he said. The NDWM has filed a grievance on behalf the fishermen with the Indian government officially. "Hope the fishermen are rescued without much delay," Arul said.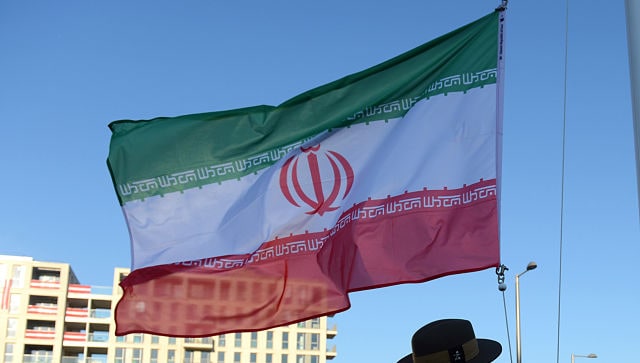 World
Iran said Monday that its indirect talks with the United States would resume this week in a Gulf country, as part of wider efforts to revive the 2015 nuclear deal.
World
Authorities in the conservative kingdom have targeted items such as rainbow-coloured bows, skirts, hats and pencil cases, most of them manufactured for children. They said that these products 'contradict the Islamic faith and public morals and promote homosexual behaviour'