Govt appoints KV Chowdary new CVC, Vijai Sharma as CIC
Former CBDT chief K V Chowdary and Information Commissioner Vijai Sharma were on Monday appointed Central Vigilance Commissioner (CVC) and Chief
New Delhi: Former CBDT chief K V Chowdary and Information Commissioner Vijai Sharma were on Monday appointed Central Vigilance Commissioner (CVC) and Chief Information Commissioner (CIC), two key posts that were lying vacant for over nine months on which the government had come under attack.
T M Bhasin, Chairman and Managing Director of Indian Bank, has also been appointed as Vigilance Commissioner while Sudhir Bhargava, former Social Justice and Empowerment
Secretary, has been named as Information Commissioner.
Their appointments were approved on Monday by President Pranab Mukherjee, a Rashtrapati Bhavan spokesperson said, a week after Prime Minister Narendra Modi and leader of the Congress in Lok Sabha Mallikarjun Kharge recommended their names.
With Chowdary's appointment, the government has for the first time broken away with the tradition of appointing an Indian Administrative Service (IAS) officer as the chief of the anti-corruption watchdog since it was formed in 1964.
The appointments have come after opposition leaders including Congress President Sonia Gandhi had attacked the government over keeping these posts vacant and raised questions whether it was afraid of transparency.
Chowdary, a former Indian Revenue Service (IRS) officer, is working as an Adviser in Supreme Court appointed Special Investigation Team (SIT) to check black money. He retired as Chairman of Central Board of Direct Taxes (CBDT) in October, last year.
When reports appeared that Chowdary's name was cleared, senior lawyers Ram Jethmalani and Prashnat Bhushan criticised the government and questioned his credentials for the job.
In the Central Information Commission, the government has followed the convention of appointing the senior most Information Commissioner's as the CIC.
Sharma, a former Environment Secretary, has been working as Information Commissioner in the Central Information Commissioner since 2012. He will have a tenure of about six months as he attains the age of 65 years on 1 December, this year.
Both Chowdary and Bhasin and have been appointed for a term of four years from the date on which they enter upon their office or till they attain the age of 65 years, whichever is earlier. Whereas, Bhargava will have a tenure of more than four years, an official release said.
Interestingly, former Director General of Central Industrial Security Force (CISF) Rajiv, who is working as acting Central Vigilance Commissioner, is three batch senior to Chowdary. Rajiv is a 1975 batch IPS officer, whereas, Chowdary belongs to 1978 batch of IRS (Income Tax cadre).
The Central Vigilance Commission is headed by a CVC and comprises two vigilance commissioners and Monday's appointment constitutes the full Commission.
In the CIC, there are vacancies of three Information Commissioners. The incumbents are Basant Seth, Yashovardhan Azad, Sharat Sabharwal, Manjula Prasher, M A Khan Yusufi and Madabhushanam Sridhar Acharyulu. Bhargava will now be the seventh Information Commissioner.
Finance Minister Arun Jaitley had attended the meeting for the selection of CIC while Home Minister Rajnath Singh attended the other meeting on CVC, held on 1 June.
Central Information Commission, which is mandated to resolve appeals and complaints filed against government departments or public authorities by information seekers under the Right to Information Act, has been working without a Chief for over nine months, after the tenure of CIC Rajiv Mathur ended on 22 August, 2014.
A total of 40,051 cases -- comprising 32,531 appeals and 7,520 complaints filed under the Right to Information (RTI) Act -- are pending in the Commission as of Monday, as per an official data.
The term of Central Vigilance Commissioner Pradeep Kumar had ended on 28 September, last year, while Vigilance Commissioner J M Garg completed his tenure on 7 September.
A total of 203 applicants were in the race for CIC and the government had received about 130 applications for the two vacant posts (CVC and Vigilance Commissioner) at the anti-corruption watchdog.
PTI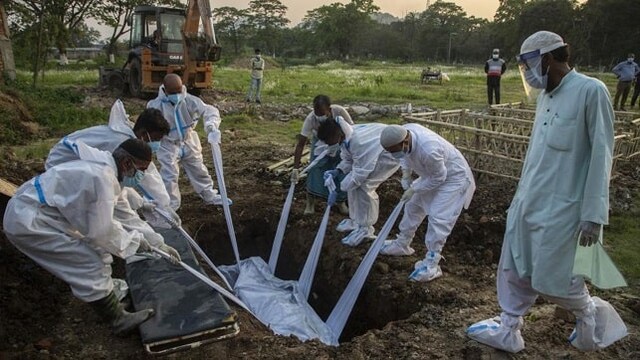 Politics
The lack of infrastructure and space to cremate or bury the dead and the sight of numerous bodies floating down the Ganges in Bihar and Uttar Pradesh are bringing home to us new horrors.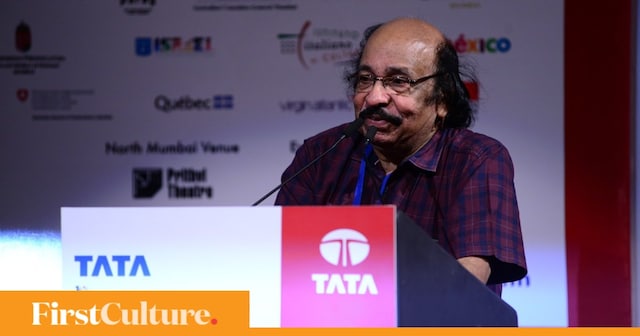 India
After his account was restored on late Saturday night, the Malayalam poet posted on the social media site: "If the choice is between being on FB and being a democrat and a human rights defender, I have no doubt where I should stand"
India
While Karnataka is the lone southern state with the BJP in the ruling saddle, its induction in the UT cabinet allows the saffron party to expand its footprint, vis-a-vis power in the region