Governor's Rule in Jammu and Kashmir: Residents recall Jagmohan Malhotra's 1990 reign with fear, horror
For 54-year-old Abdul Salam, the recent imposition of Governor's Rule in Jammu and Kashmir is a grim reminder of a turbulent time: In 1990, Jagmohan Malhotra took over for five months, leaving the people with wounds which are yet to heal.
Editor's note: With Jammu and Kashmir under Governor's Rule for the eighth time, Firstpost will run a series of reported pieces, analytical articles and commentary to track the progress of events.
Srinagar: For 54-year-old Abdul Salam, the recent imposition of Governor's Rule in Jammu and Kashmir is a grim reminder of a turbulent time: In 1990, Jagmohan Malhotra took over for five months, leaving the people with wounds which are yet to heal.
Salam, a resident of Batamaloo locality in Srinagar, recalled Jagmohan's first press conference as governor soon after he landed at Srinagar airport.
"Mere haathon se aman ke parche khisak nahi jaane chahiye (I don't want that the cards of peace should slip away from my hands)," were his words, said Salam, who was in his 30s then. "It was a direct threat to militants and people in Kashmir to not support them," he added.
Militancy at its peak
In 1990, militancy was at its peak in Jammu and Kashmir. Pro-freedom sentiment among people was overwhelming. The state was being ruled by the National Conference (NC) led by then chief minister Farooq Abdullah.
As militants gained public support in the Valley, New Delhi felt Jammu and Kashmir was slipping away from its control. It needed measures to curb the full-blown secessionist movement and public support. When the political and security situation became extremely turbulent, New Delhi, under the stewardship of then prime minister VP Singh, dispatched Malhotra to the state. Late PDP patron Mufti Mohammad Sayeed was then India's home minister.
Abdullah, who opposed Singh's decision, resigned from the state Assembly. Governor's Rule was imposed in Jammu and Kashmir yet again. Jagmohan's first stint in Jammu and Kashmir was from 1984 to 1989. It was, by and large, considered peaceful and efficient. Jagmohan took over the state again on 19 January, 1990, till May that year. He resigned after 127 days of controversy in which he was accused of, among other things, aiding the exodus of the Kashmiri Pandits to Jammu and other states.
People recall the horror
"The first impression among people of Jagmohan's arrival to Kashmir in January 1990 was of fear and horror," said Bashir Ahmad, a resident of Sopore in north Kashmir. "Jagmohan was seen by residents through the prism of the 1976 Turkman Gate massacre in Delhi where local residents protesting the demolition of a Muslim colony in the city were killed."
Jagmohan, then the vice-chairman of the Delhi Development Authority, reportedly told a group of residents pleading for resettlement, "Do you think we are mad to destroy one Pakistan to create another Pakistan?"
In Jammu and Kashmir, Jagmohan's second stint in power is remembered as being synonymous with repression, "hate" and "massacres". "He created hatred against himself among the masses and gave a very bad impression of Governor's Rule in Jammu and Kashmir. He gave the security forces a free hand to deal with militants and the people," Ahmad alleged.
Hamidullah Ahmad of south Kashmir's Anantnag also has bitter memories of the time. "Those were the years of brutality, massacres, lawlessness, prolonged curfews and large pro-freedom processions. Administration and governance were completely overshadowed by the oppression unleashed by Jagmohan," he recalled.
Two days after Jagmohan took over, the state witnessed the Gaw Kadal massacre in which 50 to 55 people participating in protests against the governor and the central government were killed. Days later, on 25 January, 1990, 21 civilians were killed by the Border Security Force (BSF) in Handwara.
On 1 March, 1990, around 33 people were killed at Zakoora, Tengpora, and on 21 May, 1990, at least 50 people were killed when the BSF fired at the funeral procession of Mirwaiz Maulvi Mohammad Farooq near Srinagar's Islamia College. This finally forced New Delhi to call Jagmohan back and he resigned as governor.
'Mastermind of all massacres'
National Conference general secretary Ali Muhammad Sagar once called Jagmohan the "mastermind of all massacres" in Kashmir.
"That was the time when even deputy commissioners were feeling scared. The pro-India lobby was not as strong as it is in Kashmir today. Political activists were in hiding either in Delhi or in Jammu as they fled Kashmir due to militant threats," Abdul Rashid, a 60-year-old NC activist in Pulwama district, south Kashmir, pointed out.
A retired civil administrator who did not wish to be named said that apart from his "oppressive" tactics, Jagmohan would also be remembered as a "dynamic and strong" administrator. "Since lawlessness was rampant because of gun violence, the administration was confined to government offices. When Jagmohan arrived, governance and administration got momentum, but conflict and turmoil overshadowed all those good signs," the bureaucrat said.
GN Monga begged to differ. Monga, a legislator in the state's Upper House, was at the time, a 30-year-old advocate practising in the Srinagar High Court as well as a Congress activist. Monga insisted that Jagmohan's rule was a "black chapter" in the history of Kashmir. "Immediately after he took over, the exodus of our Kashmiri Pandit brethren started taking place. The situation changed dramatically. Innocent people were killed, militants seemed in control," he said.
A BJP man, Jagmohan is a Padma Shri, Padma Bhushan and most recently, a Padma Vibhushan awardee. Monga pointed out that though Governor's Rule in Jammu and Kashmir — currently evoked after the fall of the PDP-BJP government — evokes Jagmohan-era memories, Vohra's administration is entirely different.
"Vohra is a seasoned politician. He has been governor of Jammu and Kashmir for a decade. He understands the situation," Monga explained. "Jagmohan failed totally and he had experience in some other things which are recorded in Kashmir's history".
Mir Farhat is a Srinagar-based freelance writer and a member of 101Reporters.com, a pan-India network of grassroots reporters
Explainers
The grand jury that indicted Donald Trump has heard evidence of another hush money payment made to Playboy playmate Karen McDougal. Experts say this could mean additional charges for the former president or that lawyers are attempting to show a pattern with regard to paying off women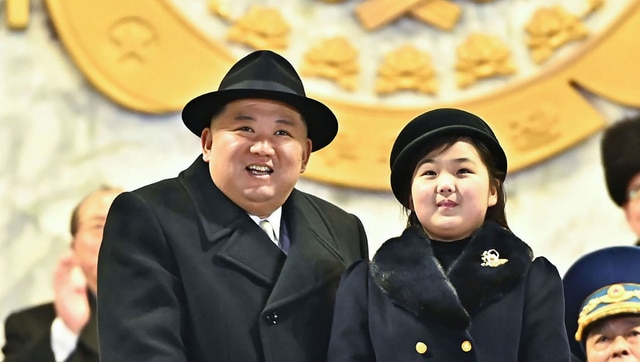 Explainers
The White House has said North Korea is attempting to trade Russia weapons for food and that Moscow may even send a delegation. This comes as Pyongyang faces its worst-ever food crisis under Kim Jong-un's 11-year rule
Explainers
Democratic lawmaker Aisha Wahab introduced the bill just a month after Seattle voted to outlaw caste discrimination. This issue has come to the fore in California since 2020 when the employment regulator sued Cisco Systems on behalf of a low-caste engineer. But some claim it will further fuel instan