Governor's Rule in Jammu and Kashmir: NN Vohra set to hold all-party meeting in Srinagar today
Jammu and Kashmir Governor NN Vohra has called an all-party meeting in Srinagar on Friday to discuss the situation in the wake of the implementation of governor's rule in the state
Srinagar: Jammu and Kashmir Governor NN Vohra has called an all-party meeting in Srinagar on Friday to discuss the situation in the wake of the implementation of governor's rule in the state, officials said.
Jammu and Kashmir was placed under Governor's rule on Wednesday, a day after the PDP-BJP government collapsed as the BJP snapped its three-year-old alliance with the regional party citing "larger national interest" and "deteriorating security situation".
The Governor also placed the legislative assembly in suspended animation till the proclamation of Governor's rule is revoked or varied by a subsequent proclamation, according to a gazette notification. The six-year term of the current Assembly ends in March, 2021.
According to the officials, the governor has called a meeting of all party heads, including the heads of the state units of the national parties, on Friday to discuss the situation in the state. They said the meeting will take place on Friday evening.
Find latest and upcoming tech gadgets online on Tech2 Gadgets. Get technology news, gadgets reviews & ratings. Popular gadgets including laptop, tablet and mobile specifications, features, prices, comparison.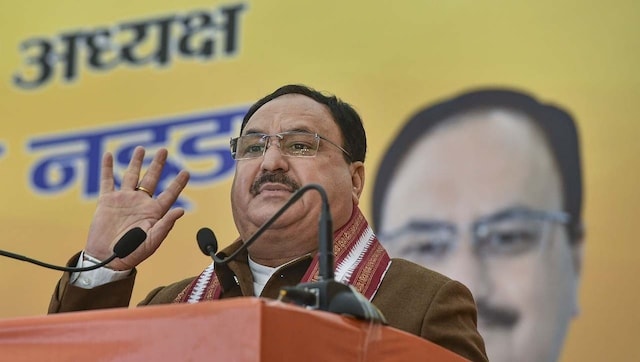 India
Chidambaram had said that the 'arbitrary and unconstitutional' decisions of the Narendra Modi government on Jammu and Kashmir must be rescinded
India
Jammu and Kashmir Congress president Ghulam Ahmad Mir, who was a signatory to the "Gupkar Declaration" on 4 August last year has skipped two meetings of the alliance, which was given a formal shape recently
Politics
'Jammu and Kashmir is an integral part of our country, so only one flag can be hoisted in Jammu and Kashmir and that is the national flag,' Ravinder Raina said