Gorkhaland agitation: After Darjeeling-Kalimpong twin blasts, IED attack at Sukhiapokhri police station
The attacks are indicative of a pattern as Darjeeling-Kalimpong twin blasts and Sukhiapokhri attack occurred inside or in proximity to police stations.
After the Darjeeling-Kalimpong twin blasts rocked West Bengal on Saturday, a grenade-like improvised explosive device (IED) was thrown at the Sukhiapokhri police station early morning on Thursday.
Police sources told Firstpost that the attack took place at around 2:15 am. The IED was aimed at the police station but it failed to breach its perimeter as the building is built on an elevated platform with high walls. The device exploded on the road. Though damage to shops and vehicles nearby was reported, there were no injuries.
Sources said had the device exploded inside the station, it could've led to multiple casualties. The police have started an investigation.
The blast is indicative of an emerging pattern as the Darjeeling and Kalimpong twin blasts and Thursday's Sukhiapokhri attack occurred inside or in proximity to police stations. All three attacks were carried out within a span of five days.
At around midnight on Saturday, a high-intensity explosive had ripped through the heart of Darjeeling in the Chowkbazar area. No injuries were reported in the incident that caused panic among locals. According to sources, a number of shops and the road in front of the motor stand area were damaged. The site of the blast was only 200 meters from the Darjeeling Sadar police station.
Later that night, within hours of the first attack, a civic police personnel was killed and another injured after a hand grenade was hurled at the Kalimpong police station. The attack was carried out by unidentified miscreants at around 11 pm, police officials said. The police and security personnel cordoned off the entire area after the grenade attack.
The police had accused the Gorkha Janmukti Morcha (GJM) of being involved in the twin blasts.
According to PTI, GJM chief Bimal Gurung was booked under the Unlawful Activities (Prevention) Act (UAPA) in connection with these blasts.
Darjeeling has been under the grips of an agitation launched by GJM since 15 June. An indefinite bandh had been called in the Hills to further the demand for Gorkhaland. Though there had been reports of widespread violence and arson, the grenade attacks on Kalimpong and Sukhiapokhri police stations, and the blast in Darjeeling town, were the first such incidents since the strike began.
With inputs from agencies.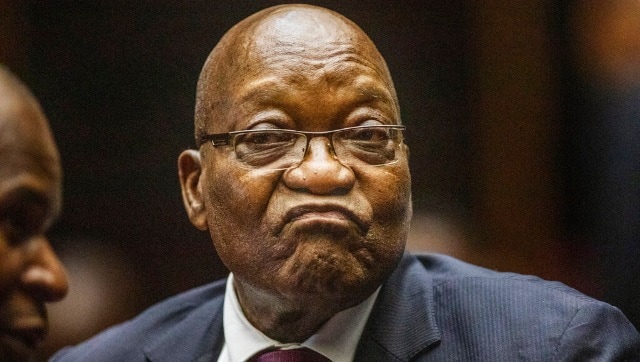 World
The violence broke out after Zuma began serving a 15-month after he refused to comply with a court order to testify at a anti-corruption probe
World
The incident occurred in Dasu area of Upper Kohistan district of Khyber Pakhtunkhwa province where Chinese engineers and construction workers are helping Pakistan build a dam which is part of CPEC
India
A low-intensity IED blast had taken place near the embassy at APJ Abdul Kalam Road on 29 January around 5 pm, slightly damaging a few cars