Gorakhpur tragedy: Yogi Adityanath govt orders FIRs against officials of BRD Medical College, oxygen supplier
UP govt on Tuesday filed three FIRs against doctors and officials of BRD Medical College and official of Pushpa Sales, in connection with Gorakhpur tragedy
The Uttar Pradesh government on Tuesday ordered FIRs to be registered against doctors and officials of BRD Medical College along with Pushpa Sales, the company responsible for the supply of liquid oxygen. This is in connection with the Gorakhpur tragedy, in which over 60 children died in five days.
The three FIRs deal with corruption charges, negligence and private practices run by doctors in the hospital, according to a News18 report.
Suspended principal of BRD Medical College Rajeev Mishra, his wife Poornima Shukla, former nodal officer of encephalitis ward Kafeel Khan, an accountant of the college, in-charge of oxygen supply unit of college and Pushpa Sales have been named in the FIR on charges of corruption and culpable homicide.
#UPDATE FIR also names the suspended principal of BRD medical college, his wife, hospital accountant and in-charge of the oxygen supply unit — News18 (@CNNnews18) August 24, 2017
The action comes just a day after the high-power committee probing the Gorakhpur hospital tragedy recommended initiating criminal action against the former principal of BRD College and several other doctors of the hospital.
"The committee, chaired by the chief secretary has recommended initiating criminal action against Mishra, head of anaesthesia and paediatric department Satish, Khan and Pushpa Sales," the spokesperson of the Uttar Pradesh government had said on Wednesday.
"The committee recommended action under the Prevention of Corruption Act against Mishra, Shukla, staff of accounts department of the medical college and chief pharmacist Gajanan Jaiswal," the spokesperson added.
The committee had also recommended a special audit of the medicines and chemicals purchased by the medical college in the past three years by the CAG. Recommendations were also made to initiate criminal action against Khan for allegedly "concealing facts and filing affidavit, and working against the rules of the Indian Medical Council"
"Chief Minister Yogi Adityanath while accepting the report of the chief secretary, has ordered for immediate action against all the guilty officials and workers. The chief minister said that the short-term, medium-term and long-term suggestions be immediately acted upon," the spokesperson had said on Wednesday.
Instructions were issued to see that there was no disruption in the proper functioning of equipments and other necessary resources (medicines and chemicals) in all the medical colleges and hospitals of the state. The chief minister had formed the committee on 12 August to probe the incident, a day after deaths of scores of children in the state-run BRD Medical College was reported.
With inputs from PTI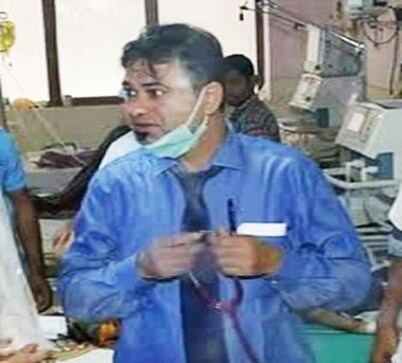 India
The Uttar Pradesh Special Task Force on Saturday arrested Dr Kafeel Khan from Gorakhpur in connection with the deaths of over 1,000 children in BRD Medical College.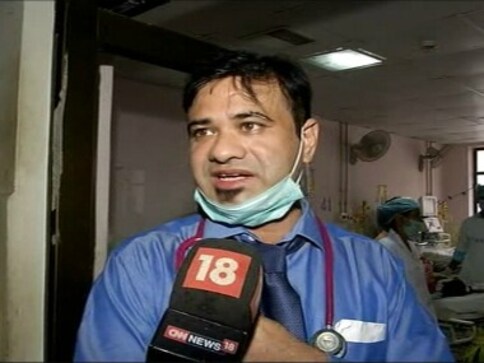 India
Kafeel Khan, an accused in the Gorakhpur tragedy, has written a disheartened letter from jail, claiming that he has been made a 'scapegoat.'
India
Two years after 70 infants died at the BRD Medical College, a Uttar Pradesh government inquiry has given a clean chit to Dr Kafeel Khan in the case