Gorakhpur tragedy returns: 42 children die in 48 hours at BRD Hospital; data says 5 died every day in 2017
Horror returned to Gorakhpur's BRD Medical College and Hospital in less than three weeks with 42 children dying in the last 48 hours, reports said on Wednesday
Horror returned to Gorakhpur's BRD Medical College and Hospital in less than three weeks with 42 children dying in the last 48 hours, reports said on Wednesday.
BRD is the same hospital where nearly 60 children had died due to lack of oxygen supply between 7 and 11 August, in what was clearly a case of grave medical negligence.
Though the exact reasons behind recent 42 deaths are not confirmed, a report published in The Indian Express quoted top officials at the hospital saying that seven children were suffering from Acute Encephalitis Syndrome (AES). The others, the official told the newspaper, died of other diseases.
BRD Medical College's officiating principal PK Singh confirmed the deaths to CNN-News18. He said that 16 of the children died in ICU. "Many children in critical condition are coming to our hospital. We are receiving nearly 256 children every day," he told the news channel.
"Until midnight on 27 August, there were 342 patients in the pediatrics department, of whom 17 died. Until midnight on 28 August, there were 344 patients on the bed; 25 of them died," Singh told Indian Express.
It seems that the BJP government in Uttar Pradesh has not learned its lesson as this is the second major tragedy in less than a month.
The poor state of medical facilities in Uttar Pradesh, and the death of children in the BRD Medical College and Hospital, it seems, are not a recent problem.
According to data provided by Singh, a total of 1,250 deaths have been reported from the hospital since January 2017, the highest deaths (290) being reported in the month of August.
The hospital data points out that majority of the victims at the hospital seem to be new borns as NICU at BRD saw 1,075 deaths between January and August 2017 and 213 alone in the month of August.
In August 2017 the total deaths at BRD Medical College and Hospital stand at 290, of which 77 children have died due to AES.
On an average five patients died every day at the hospital in 2017 (counting Wednesday as well). The per day deaths in NICU were the highest at nearly 4.5 deaths per day in 2017.
The children who died in the last 48 hours were admitted to NICU as well as the pediatric intensive care unit (PICU) of the hospital, The Indian Express report said.
The recent news of deaths have come just a day after former BRD Medical College principal Rajeev Mishra, and his wife Purnima Shukla were arrested from Kanpur in connection with the death of over 60 children admitted between 7 and 11 August.
With inputs from Saurabh Sharma, a Lucknow-based freelance writer and member of 101Reporters.com, a pan-India network of grassroots reporters.

Politics
The visit is politically significant as Uttar Pradesh will be going into polls in 2022 and the party is expected to take all steps necessary to retain the state
Politics
The UP CM's visit to Delhi comes close on the heels of the BJP holding a series of review meetings in Lucknow, which had fuelled speculation of a ministerial reshuffle in the state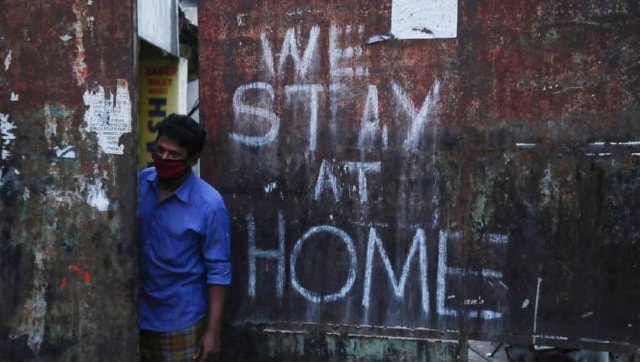 India
A maximum of five people are allowed at religious places, while 25 persons can attend wedding ceremonies or any function