Gorakhpur tragedy: In a losing battle against encephalitis, Yogi Adityanath must rise above rabble-rousing
Yogi Adityanath should realise that rabble rousing and administration are two different things. He should focus on governance and delivery.
On 21 March this year, when Yogi Adityanath rose to speak in Parliament for the last time, he talked about the spread of Japanese Encephalitis in eastern Uttar Pradesh and took a pot shot at the politics of Samajwadi Party, Bahujan Samaj Party and the Congress.
As a five-time Member of Parliament in Lok Sabha, Yogi had been consistent in raising concerns over the killer encephalitis disease, that led to the death of scores of children in Gorakhpur recently. In his last speech in Parliament (delivered after becoming Uttar Pradesh chief minister) he said that he had consistently raised the issue but unfortunately, those who keep talking of Dalit and Muslim communities did not bother to do anything to fight the disease. Yogi added that most of the children who fell victim to the disease belonged to Dalit and other minority communities.
Better health care to fight encephalitis has been one of the main planks of Yogi's politics. He would often stage protests of various kinds in and around Gorakhpur, visit the BRD hospital (the only hospital in the city with an encephalitis ward) and meet the relatives of affected children.
With the death of over 100 children, including 42 in a two-day period at BRD hospital in Gorakhpur, the issue of encephalitis, its prevention and cure, has now come to haunt Yogi.
Now that he is chief minister, he cannot blame anyone else. Young children are dying in his hometown, either due to the negligence of doctors, lack of medical facilities, the severity of the disease, disruption in oxygen supply, or for any other reason including criminal apathy of those at the helm in the past. He will have to take responsibility for the loss of lives.
The apathy shown by those associated with the state administration and hospitals is appalling. A kind of chalta hai approach has permeated into the system.
Perhaps, Yogi should revisit some of the speeches he made in Parliament. He should then apply the same yardstick on him. If one goes by his speeches in Parliament, it would appear that he has become a non-medical expert on encephalitis. Like he is aware of all its nuances and possible remedial measures.
Now, he has been ruling the state for the last six months. He has a brute majority in the Assembly. He does not have to spend time, energy and apply his mind to political management. His time should only be devoted to governance and should remain focused on state's issues. Yogi also has the fortune of having his party at the Centre. He was handpicked by Prime Minister Narendra Modi and BJP president Amit Shah and thus has the full confidence of his party and the Centre. Hence, Yogi cannot have any excuses.
Unfortunately, the number of death at BRD Hospital is a grim reminder that Yogi has not turned his words into deeds. Though he has visited this hospital five times – including on 9 August, a day before an alleged oxygen gas supply crisis took many lives – and is well aware that this disease strikes children in the age group of 0-15 from July-October each year, he has not taken any substantive action on the ground to inspire confidence.
These deaths and the business as usual attitude of those at the helm stirs one's conscience. This can't be a New India, where children are left to die because doctors desert hospitals; the oxygen supply is irregular because a babu refused to make payments as his palms were not greased to his satisfaction; or because hospitals don't have the infrastructure to deal with an epidemic like encephalitis, despite the fact that this killer disease is a four-decade-old phenomenon.
Consider the death toll figures, as quoted by Yogi himself in his various speeches in Parliament: In 1978, Japanese Encephalitis first struck eastern Uttar Pradesh and wreaked havoc after the rains, from mid-June to October-November. The number of deaths in BRD Medical College was 937 in 2005, 431 in 2006, 516 in 2007, 410 in 2008, 784 in 2009, 514 in 2010, 618 in 2011, 661 in 2014, 521 in 2015 and 694 in 2016.
It's time Yogi proved himself as a karma-yogi. By now, he would have realised that rabble rousing and administration are two different things. He better focus on governance and delivery.
Subscribe to Moneycontrol Pro at ₹499 for the first year. Use code PRO499. Limited period offer. *T&C apply
Lifestyle
If God wasn't able to break the laws of physics, she arguably wouldn't be as powerful as you'd expect a supreme being to be. But if she could, why haven't we seen any evidence of the laws of physics ever being broken in the universe?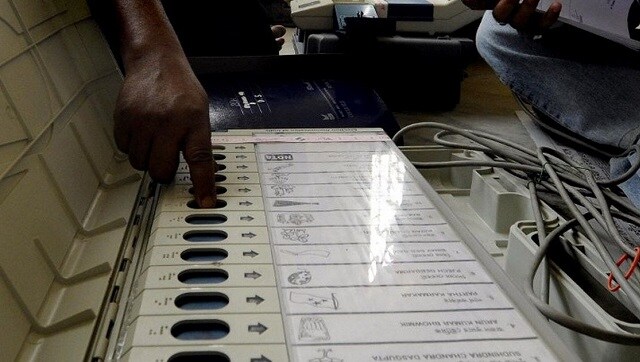 Politics
In February, the Allahabad High Court had instructed the UP Election Commission to conduct the civic body polls by 30 April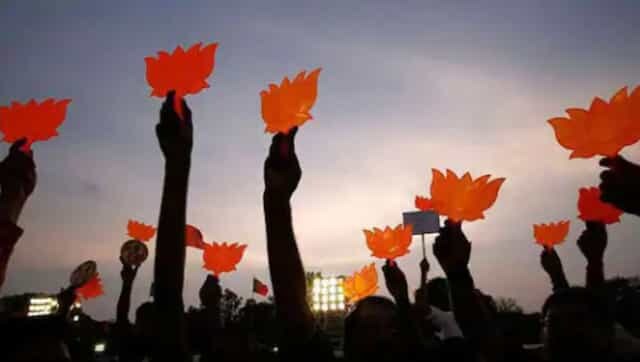 India
Bengal is not like any other state of India when it comes to Hindu-Muslim politics. Both Hindu and Muslim religious politics have deep roots here, going back to the first Partition of Bengal in 1905.