Gorakhpur hospital tragedy: Meet Dr Kafeel Khan, whose quick thinking saved many lives
Amid the tragedy that struck Gorakhpur's Baba Raghav Das (BRD) Medical College and claimed the lives of more than 70 children, a pediatrician at the doctor rose to the occasion and managed to save several lives.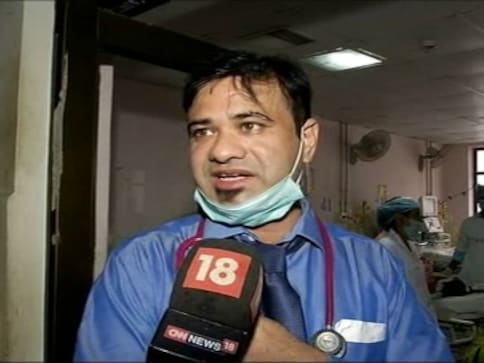 Amid the tragedy that claimed the lives of more than 70 children at Gorakhpur's Baba Raghav Das (BRD) Medical College, a doctor's quick thinking saved many.
Dr Kafeel Khan, the head of encephalitis ward at Baba Raghav Das (BRD) Medical College, thought on his feet and arranged oxygen cylinders with the help of his friends and private vendors.
According to a report in DNA, parents of the children admitted at the hospital said that had it not been for Khan, the number of fatalities could have been far higher.
Media reports state that on the intervening night of Thursday and Friday, Khan, who was at his home, got to know that the hospital's central pipeline was running out of oxygen and that emergency oxygen cylinders could provide gas only for two more hours.
When the hospital staff called up the oxygen supplier for emergency supply of oxygen cylinders, they were told that cylinders could be provided only after they cleared their dues, according to the DNA report.
Around 400 children suffering from encephalitis were battling for their lives in the hospital.
Khan along with two of his hospital staff, drove to his friend's clinic and borrowed three oxygen cylinders.
News18.com wrote that Khan put the cylinders in his car and drove back to the hospital. The cylinders however lasted for 30 minutes only.
By the morning, when children had started gasping for breath, Khan instructed his junior doctors to pump oxygen with Ambu bags (small pumps used manually to aid breathing).
Khan then dialed some other oxygen suppliers and managed to get 12 cylinders.
According to DNA, Khan made four trips to ferry the 12 cylinders to the hospital.
News18.com reported that Khan even paid Rs 10,000 to an oxygen supplier out of his own pocket.
However, Khan was devastated at the end of the day, as he could not save all the children, according to the report.
Explainers
Rahul Gandhi has joined a small 'infamous' club of politicians who have been disqualified as MPs or MLAs after being convicted in a crime. Here's a look at the other prominent names
Explainers
Ex-US president Donald Trump failed to disclose gifts worth $250,000 given to the First Family by foreign leaders, including $47,000 from Indian leaders. Among the gifts were cufflinks by Prime Minister Modi, a rug by former President Kovind, and a vase by Uttar Pradesh CM Yogi Adityanath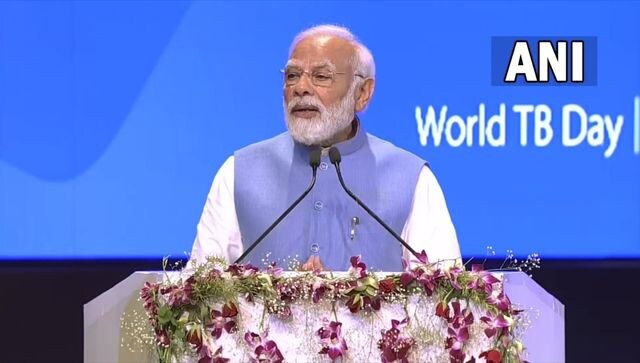 World
2030 is the global target to eradicate TB but India is now working on the target of ending TB by the year 2025: PM Narendra Modi at the 'One World TB Summit' in Varanasi, Uttar Pradesh.