Gorakhpur hospital tragedy: Encephalitis a perennial issue in Uttar Pradesh; over 26,000 cases reported since 2010
Encephalitis is a deadly vector-borne disease which claims hundreds of lives in the state every year.
BRD Medical College and Hospital is at the centre of most encephalitis outbreaks in Uttar Pradesh. Located in Gorakhpur in eastern Uttar Pradesh, it is one of the major government public health centres in the region which has the doctors and facilities to treat this affliction. Some of the children who died at the hospital, reportedly due to lack of oxygen supply, were suffering from encephalitis.
Encephalitis is a deadly vector-borne disease which claims hundreds of lives in the state every year. According to a report by the Directorate of National Vector Borne Diseases Control Programme (NVBDCP), 26,686 cases of encephalitis were reported in Uttar Pradesh between 2010 and August 2017. Of this, 24,668 cases were of Acute Encephalitis Syndrome (AES) and 2,018 of Japanese Encephalitis (JE). Out of those reportedly suffering from AES, 4,093 died in the same period. On the other hand, there were 308 JE deaths registered in the state — 15 percent of the total people who suffered from JE between 2010-2017.
AES and JE – What's the difference?
Acute Encephalitis Syndrome (AES) is an umbrella term for all symptoms which cause inflammatory brain diseases. They could be caused by bacteria, fungi or virus of different strains which are difficult to identify individually. As a result, the World Health Organisation (WHO) in 2006, coined the term AES to signify a group of diseases which seem similar to one another but are difficult to differentiate in the chaotic environment of an outbreak, a Fountain Ink report noted.
In India, the most common pathogen for encephalitis is the JE virus, which accounts for a quarter of the cases. As a result, doctors cannot pinpoint whether the AES is caused by the West Nile virus, dengue virus, Chandipura virus, chikungunya virus, or bacteria such as Streptococcus pnuemoniae, Orientia tsutsugamushi, Haemophilus influenza or fungi like Candida albicans. Illness caused by any of these pathogens triggers fever, an altered mental status causing the patient to behave abnormally and seizures.
Since there exist tests only to confirm JE, all other diseases whose cause cannot be precisely ascertained are relegated to being diagnosed as AES, which is as vague as it can get. "For around 80 percent of the patients who come here, we can't give a proper diagnosis," Mahima Mittal, head of the department of paediatrics at the BRD Hospital, told Fountain Ink. This explains how the number of AES cases is significantly higher than JE in the statistics mentioned above.
In the same report, Ravi Vasanthapuram, a neurovirologist from NIMHANS, Bengaluru called AES a "dustbin diagnosis" for all encephalitis cases whose cause one cannot find. If you Google encephalitis in India, a majority of published research is about JE and hardly any about AES.
Major encephalitis outbreak is Uttar Pradesh
Uttar Pradesh carries the largest AES burden in India and has succumbed to repeated outbreaks. Nearly 6,000 children have died in Gorakhpur region since the virus was first detected in 1978. One of the major outbreaks of AES/JE major outbreaks was recorded in Gorakhpur between July and November 2005. The outbreak turned out to be one of the biggest epidemic in three decades. Out of the 5,700 cases, nearly 1,000 children died, BBC reported. A team of researchers collected samples from 326 people who were admitted at the BRD hospital with encephalitis symptoms during that period. They found that rural populations between the age of three months to 15 years were most affected, while adults in the area were immune to it. It further noted that the patients' clinical history showed that they experienced fever, headache, convulsions and vomiting leading to paralysis, coma and death eventually.
Following this, the Government of India introduced the JE vaccine in high priority areas including Uttar Pradesh. At the same time, the Directorate of NVBDCP was given the responsibility for preventing and controlling Japanese Encephalitis/Acute Encephalitis Syndrome. The Ministry of Health and Family Welfare was declared the nodal agency for the overseeing the programme. Large vaccination campaigns were held in the country's 11 most affected districts in 2006, 27 districts in 2007, 22 districts in 2008 and 30 districts in 2009. JE vaccines were introduced under the Universal Immunization Programme. They were to be administered to infants in two doses between 9-12 months and 16-24 months.
Despite these measures, a survey by a team of researchers from the Indian Council of Medical Research (ICMR) in 2015 found that 25 percent of children surveyed in Deoria, Kushinagar, Gorakhpur and Maharajgunj districts of the Gorakhpur division did not receive the JE vaccine, while only 56 percent were administered both doses of the vaccine.
This points to lack of accessibility to public health care in Uttar Pradesh. The same team also analysed AES data from BRD hospital and found that out of the more than 10,000 cases admitted during 2008-2012, only 8.4 percent tested positive for JE, which shows that while JE cases have dropped due the vaccination drives, AES has shown no decreasing signs.
Uttar Pradesh is a hotbed for AES. According to another research, more than 2000 AES cases are admitted to BRD hospital each year with 20-25 percent mortality rate. The same research indicated that out of those discharged only 12.3 percent made a full recovery.
Wrong diagnosis
At all these points, the government focused only on eradicating or researching about JE but made little efforts to come up with methods to identify the different AES strains, which could help doctors diagnose their patients correctly.
In the Fountain Ink report, T Jacob Johns, an infectious disease specialist, explained that doctors often confuse encephalitis with encephalopathy. While both exhibit similar symptoms such as fever, affecting the mental ability of the patient etc, they are different in the manner in which these symptoms occur. In encephalitis, where the brain is primarily affected, the patients shows, through an unsteady gait or such, that the neurological functions of the brain are impaired. In contrast, encephalopathy does not affect the brain till much later in the secondary stages of the disease.
Health spending in India
When it comes to public spending on healthcare, India lags behind abysmally​. Research by medical journal Lancet showed that India ranked 154 out of 195 countries in terms of healthcare access, far behind countries like Bangladesh, Nepal, Ghana and Liberia. India spends only five percent of its GDP on public healthcare. On the other hand, China spends 10.4 percent of its budget on healthcare. India is even superseded by Uzbekistan (10.7 percent), Tanzania (12.3 percent), Kenya (12.8 percent), and Nicaragua (24 percent).
World
In new measures announced by the National Health Commission, Chinese provincial governments will be tasked with daily inspections covering an array of areas that include vaccination management at medical and health institutions, including checking the storage of new coronavirus vaccines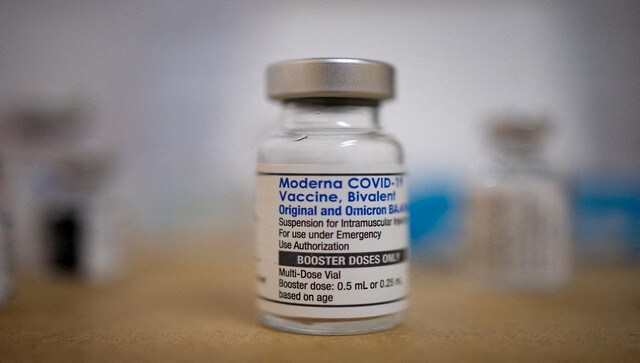 World
Moderna CEO Stephane Bancel was called to testify after the company flagged plans to raise the vaccine's price to as much as $130 per dose, drawing the ire of Democratic US Senator Bernie Sanders, who chairs the influential Committee on Health, Education, Labor and Pensions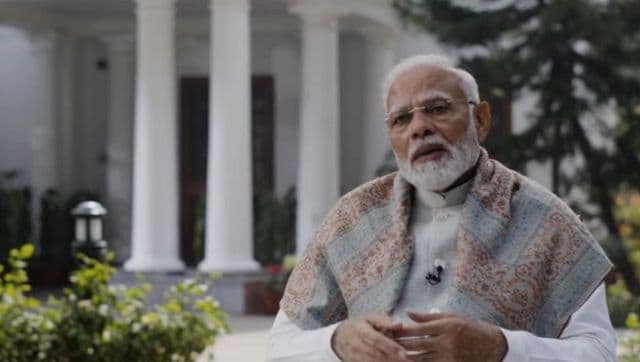 India
PM Modi admitted that even though the country knew that economic woes would follow and supply chains would be affected, people followed the Janta curfew