Goa RSS organises Hindu Chetana Sangam, calls on Hindus from state to join hands and work towards nationhood
Hindus are not united as a religious community in Goa and there is need to join hands for Hindu-related causes, a RSS state functionary said on Thursday
Panaji: Hindus are not united as a religious community in Goa and there is need to join hands for Hindu-related causes, a RSS state functionary said on Thursday, ahead of the organisation's statewide programme aimed at bringing together members of the majority community.
"They (Hindus) are not united. They are split. That is the main challenge. We come together in various temples. We come together on various festivals, but when we need to come together as Hindus for a cause, we are unable to do that. We neglect it," South Goa Sanghchalak Yeshwant Paradkar told a press conference in Panaji.
"We need to think about how we need to come together as a Hindu samaj and work towards nationhood and nation," he also said.
Hindus account for nearly 66 percent of the state population, while Roman Catholics come next with a population of more than 25 percent.
Addressing the same press conference, Goa Vibhag Sanghachalak Laxman Behare also said that the upcoming 'Hindu Chetana Sangam' was also aimed at "depicting a vivid view of Rashtriya Swayamsevak Sangh strength and unity" to college going youngsters and working youth.
The programme will be held across 7 January, across Goa, where the RSS has faced a split some months back, after Subhash Velingkar, a veteran Sangh volunteer and Sanghachalak for nearly two decades broke away from the parent organisation, after differences with chief minister Manohar Parrikar.
Behare, officially addressing the media for the first time since the split, sought to refute any rift.
"Nobody has left Sangh including Velingkar. He himself considers a part of Sangh. We go to him, meet him. We express our views. He doesn't say that he has left," he said.
Sports
FC Goa produced a commendable performance to keep the side coached by the former Paris Saint-Germain manager at bay for the full duration of the match.
Sports
FC Goa midfielder Alexander Romario Jesuraj talks about his debut season in the ISL, the disappointment of losing against Mumbai City FC, working under head coach Juan Ferrando and preparations for the upcoming AFC Champions League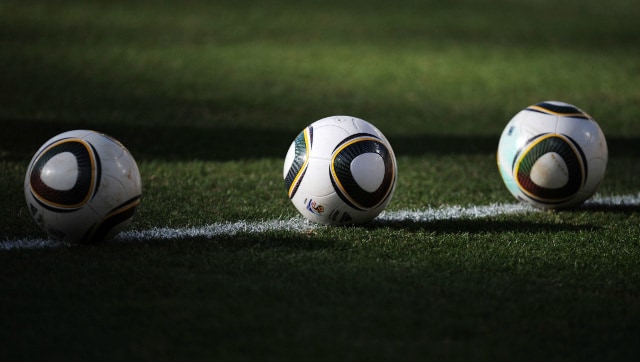 Sports
The positive cases were reported during BFC's training camp which began in Panaji on 5 April.