Goa: Cop-neta nexus in tango with drugs mafia, says House report
The report of the assembly panel takes the lid off Goa's worst kept secret.
By Mayabhushan Nagvenkar, Panaji
This tip off was innocuous.
A general store owner in Anjuna told a police officer casually that he was suddenly selling a lot of black coloured insulated tape. And that some African students were buying dozes of rolls every week. The officer got thinking and within a week landed nearly 3 kgs haul of Ganga-Jamuna, a charas-ganja combo neatly coated in the same black tape covering 250 gms packets, taped below the floorboard of a Honda Dio scooter rented by a Nigerian student-cum-drug dealer, operating in north Goa.
Tip offs often are the heart and soul of most anti-narc operations.
But if there was ever a tell-tale sign which, busted the lid of one of Goa's worst kept narcotics trade secret -- the police-politician-drug mafia nexus -- it was the three videos uploaded on YouTube by a Swedish model Lucky Mangarda. In 2010 she posted short films of her Israeli drug dealer boyfriend Yaniv Benaim alias Atala, smoking a modified bong (a plastic bottle modified like a hukkah used to smoke grass and hash) and boasting about his links to cops and a politician.
Three years later, the random videos have now translated over time in perhaps the most explosive legislative 'treatise' on drug mafia and their links to politicians and the police, corroborating what was always suspected.
Goa's drug scene has evolved from the 70s-80s, when natural drugs like hashish and grass were the toast of the times, along with the occasional acid trips during beachside raves.
Peter Joseph (name changed) was arrested for stacking nearly 20 kgs of ganja in the early 90s and sentenced for 10 years. Years after his release, he told Firstpost, that in the 1980s he would buy nearly a quintal of ganja from 'hidden' plantations in the Silent Valley forests, which spread across three south Indian states of Karnataka, Kerala and Tamil Nadu.
"I used to lug a 25 kgs sack of ganja on my back and walk along Anjuna, Ozrant and Vagator beach selling my stock. Life was so easy then," Joseph claims.
The turf has changed now and turned complex. According to Eduardo Faleiro, a former union minister of state for external affairs, the business of narcotics is more corporate and often controlled by foreigners, who control areas and often prefer to cater to fixed nationalities.
"I was informed that due to turf wars to control the drug trade, drug dealers of different nationalities settle in different villages. Presently the Israelis control the drug trade in Vagator, Morjim is controlled by the Russians and Calangute and Candolim by the Nigerians," claims Faleiro.
But even with areas of sale defined by cartels and the volume of drugs traded multiplying manifold, neither the state police nor the Narcotics Control Bureau has been able to quantify the volume of drugs which are traded in Goa annually.
While in 2011, 21.40 kgs of drugs worth Rs 79.33 lakh were seized in Goa and in 2010 drugs worth more than Rs 1 crore were confiscated, senior policemen believe that this is not even the tip of the iceberg.
"The unwritten rule for the police in Goa has always been never to go after the big guys. So we end up chasing small fry all the time. We generally do not have the freedom to work a lead upwards to the main dealers," a senior police official who has spent several years as an anti-narc said, hinting at pressure from politicians as well as top police officials.
Strangely, this version is corroborated by none other than a Bharatiya Janata Party legislator Michael Lobo, who in turn castigates the police for not acting tough against the biggies in the drug world.
"Police need to do more. They are not going after the main stockists who stock drugs," Lobo claims.
With large volumes of drugs involved, the need for heavy investments made by the narcotics mafia has brought in the police and politicians, under whose cover the industry ran, smoothly for several years, until the sensational video put the Israeli drug dealing camp into disarray. Around the same time another suspected dealer David Driham alias Dudu was also arrested for possession of a cocktail of drugs. Dudu was later released after the case against him fell through.
But it is the stark involvement of politicians and police in sheltering Goa's drug mafia, which has perhaps for the first time been endorsed and recorded in an official document, the House Committee report, tabled in the state legislative assembly Thursday.
"The Committee is of the firm opinion that the DGP Kishen Kumar (IPS) of the Goa state is the kingpin in the State Police structure which protected and sheltered the drug mafia," the report says.
The report which has not been accepted by the Bharatiya Janata Party-led state government yet, claims that there exists "enormous amount of documentary evidence available to pin point the identity and criminal engagement of Roy Naik, son of Ravi Naik, the then Home minister of Goa in drug trade".
This is not the first time that the names of Roy as well as Ravi Naik, former home minister have been linked to drug trade.
Fiona Mackeown, a UK national, whose 15-year-old daughter was drugged, sexually assaulted and left to die on Anjuna beach in 2008 has accused the father-son duo of controlling drug trade in Goa in her statement officially recorded in a trial court.
Asked to comment on his report, the chairman of the House Committee Francisco alias Mickky Pacheco claims that he had done his best and within his powers to put on record the hidden aspects of the drug mafia and tried to expose the politicians and police who fed off the industry.
"Now the ball is in the court of the government. Whether it accepts the report and cracks down on the nexus or ignore it is up to the government," Pacheco said.
Find latest and upcoming tech gadgets online on Tech2 Gadgets. Get technology news, gadgets reviews & ratings. Popular gadgets including laptop, tablet and mobile specifications, features, prices, comparison.
Sports
Kerala Blasters are enjoying a much better phase in the ISL. With their victory against Bengaluru FC, Kibu Vicuna's team grabbed seven points from their last three games compared to six in their first nine matches.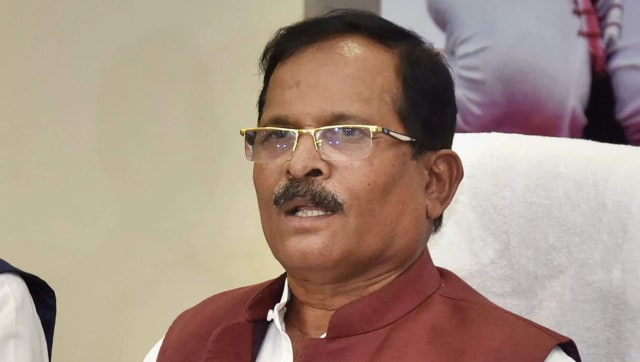 India
The Union Minister of State for Defence and AYUSH was admitted to Goa Medical College and Hospital on 12 January after he met with an accident while on his way back to Goa from Karnataka
Sports
FC Goa will have the chance to move into second spot on the Indian Super League table when they face ATK Mohun Bagan, the current occupants of that slot, in a much-anticipated match on Sunday.