Goa CM Parrikar denies allegations of racism against Nigerians
Parrikar said, 'It is not racism. If you see earlier history, you will see that more Nigerians are involved in drugs. So people are seeing it that way.'
Vasco: Goa Chief Minister Manohar Parrikar on Thursday denied allegations of racism against Nigerians in the state.
Speaking to reporters on the sidelines of a press conference near the Dabolim international airport, Parrikar said, "It is not racism. If you see earlier history, you will see that more Nigerians are involved in drugs. So people are seeing it that way."
While two village panchayats in Goa have banned renting out houses and rooms to Nigerians students, ruling Bharatiya Janata Party (BJP) legislators have also blasted the Nigerian community living in Goa.
"Nigerians are like cancer," Art and Culture Minister Dayanand Mandrekar said, a day after Nigerians blockaded a major highway protesting against the murder of a compatriot.
Parrikar has said the murder was a fall-out of a gang war between narcotic gangs in Goa.
BJP legislator Subhash Phaldesai described Nigerians involved in Thursday's violence as "wild animals" whose bodies are pumped with drugs.
A day after the violence, an association of rent-a-bike owners have resolved to stop renting out two wheelers to Nigerians.
They also put up banners across the coastal belt in north Goa, which says "No to Nigerians!"
The targeting of Nigerians in Goa has attracted the ire of the Nigerian ambassador to India, Ndubuisi Vitu Amaku.
"Nigerian people are offended that you are more concerned with the welfare of your own people. We are given the impression that the murder of a Nigerian individual is not important to you," Amaku has said.
IANS
Find latest and upcoming tech gadgets online on Tech2 Gadgets. Get technology news, gadgets reviews & ratings. Popular gadgets including laptop, tablet and mobile specifications, features, prices, comparison.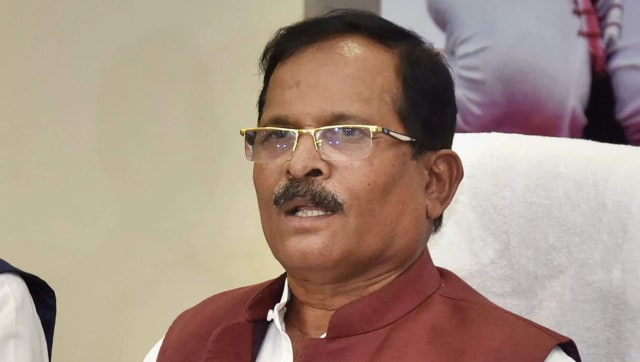 India
The Union Minister of State for Defence and AYUSH was admitted to Goa Medical College and Hospital on 12 January after he met with an accident while on his way back to Goa from Karnataka
Sports
FC Goa will have the chance to move into second spot on the Indian Super League table when they face ATK Mohun Bagan, the current occupants of that slot, in a much-anticipated match on Sunday.
Sports
Ferrando's men conceded the first goal in 8 out of their 10 matches. Lapses in concentration are not doing justice to their defense which, overall, has performed decently.