Goa church official says statements in archbishop's annual letter on the Constitution were taken out of context
The Goa Church tried to tone down the sharp criticism of the political environment in India in Archbishop Filipe Neri Ferrao's annual pastoral letter
Panaji: The Goa Church on Tuesday tried to tone down the sharp criticism of the political environment in India in Archbishop Filipe Neri Ferrao's annual pastoral letter, with a senior official at the Bishop's House insisting that "one or two statements" made by the top church functionary were taken out of context.
"One or two statements of the Bishop have been taken out and I will say taken out of context and made an issue out of. My thing is this, we do not make any further comments and explanations of the letter.
"If you want you read the (pastoral) letter online and try to understand the context why it is being said, what is said," Secretary to the Bishop Father Joaquim Loiola Pereira told reporters here.
The pastoral letter, which was formally released by Ferrao on Sunday, had said that the Indian Constitution was in danger and that a "new trend" of mono-culturalism, which demands uniformity in what and how one eats, dresses, lives and even worships, was putting human rights at risk.
"At the time of elections, the candidates confuse the minds of many people by making false promises. And the people, on their part, often sell their precious vote for selfish, petty gain ..."
"In this context, particularly as the general elections are fast approaching, we must strive to know our Constitution better and work harder to protect it."
"Today, our Constitution is in danger, (it is a) reason why most of the people live in insecurity," Ferrao said in his pastoral letter for 2018-19 which was formally released on Sunday but circulated only on Monday.
The pastoral letter is an annual letter written in June by Archbishops to Church parishes across the state.
Ferrao, as Archbishop of Goa, is the spiritual and religious leader of Catholics in Goa who account for 26 percent of the State's population of 1.5 million.
Find latest and upcoming tech gadgets online on Tech2 Gadgets. Get technology news, gadgets reviews & ratings. Popular gadgets including laptop, tablet and mobile specifications, features, prices, comparison.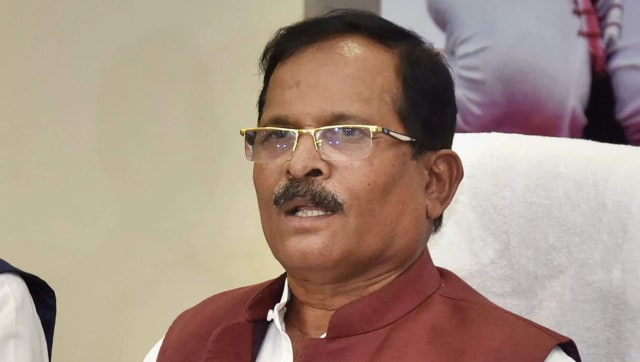 India
The Union Minister of State for Defence and AYUSH was admitted to Goa Medical College and Hospital on 12 January after he met with an accident while on his way back to Goa from Karnataka
Sports
FC Goa will have the chance to move into second spot on the Indian Super League table when they face ATK Mohun Bagan, the current occupants of that slot, in a much-anticipated match on Sunday.
Sports
Ferrando's men conceded the first goal in 8 out of their 10 matches. Lapses in concentration are not doing justice to their defense which, overall, has performed decently.