We will completely seal Bangladesh border, promises Rajnath Singh
Home minister Rajnath Singh has said the NDA govt will completely seal the Indo-Bangladesh border within a reasonable time-frame to stop illegal immigration
Duliajan (Assam): Home minister Rajnath Singh has said the NDA government will completely seal the Indo-Bangladesh border within a reasonable time-frame to stop illegal immigration from Bangladesh, even as he accused Congress of having failed to check intrusion.
Addressing a series of election rallies in Assam, he also took a dig at Congress vice-president Rahul Gandhi for accusing BJP of fomenting riots in Assam and said it was during the Congress rule that maximum number of riots took place, be it the Nellie killings in Assam in 1983 or the anti-Sikh riots in Delhi in 1984.
"The Congress-led governments ignored illegal immigration for years and they did not take any effective step against it. We need a state government in Assam which cooperates with us in curbing illegal immigration. Assam has only 263 kms of border with Bangladesh. It will be sealed with the active cooperation of the state government," he said.
"Intruders have been continuously entering India since the day Bangladesh was created. Intruders are coming to India through the Indo-Bangladesh border. What is the reason, why didn't you (Congress) stop them? Why didn't you completely seal the Indo-Bangladesh border?" he asked at an election rally in Duliajan.
"We just need some time and we will seal Indo-Bangladesh border completely so that no Bangladeshi intruder can come in," he said.
Besides Duliajan, Singh also addressed rallies in Mahmora, Thowra and Moran in Assam which goes to polls in two phases on 4 April.
"We would also curb the inflow of fake Indian currency notes (FICN) into the country through international borders. FICN is not only a threat to internal security but it also weakens India's economy," he said.
Singh said the NDA government wants peace and security in Assam and other north-eastern states. "The security scenario has greatly improved in the Northeast after the Modi government assumed office with the level of violence reducing to lowest in the past 18 years," he said.
Making an appeal to extremist groups and insurgents, Singh said that they should abjure violence as the government was ready for talks. "The government will not tolerate killing of innocent and poor people. We will take strong action against extremists who indulge in violence," he said. "As Union Home Minister, I want to send a message to all militants to give up the path of violence and arms. If they have any problem, they must end violence and talk to us. We are prepared to hold talks and settle all issues only if there is no violence and killing of innocent people," he said.
PTI
Find latest and upcoming tech gadgets online on Tech2 Gadgets. Get technology news, gadgets reviews & ratings. Popular gadgets including laptop, tablet and mobile specifications, features, prices, comparison.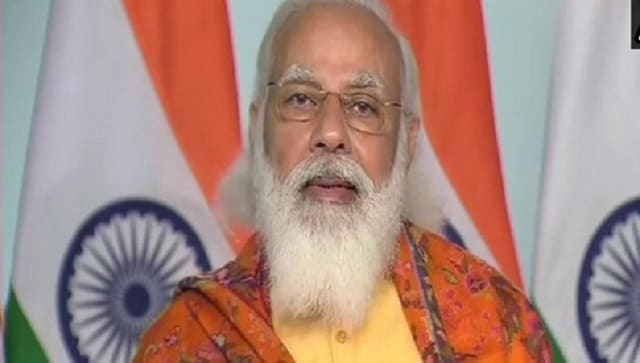 India
Addressing the valedictory function of the second National Youth Parliament Festival, Modi urged youths to join politics, saying the 'poison of dynastic politics' will continue to weaken democracy unless they join the fray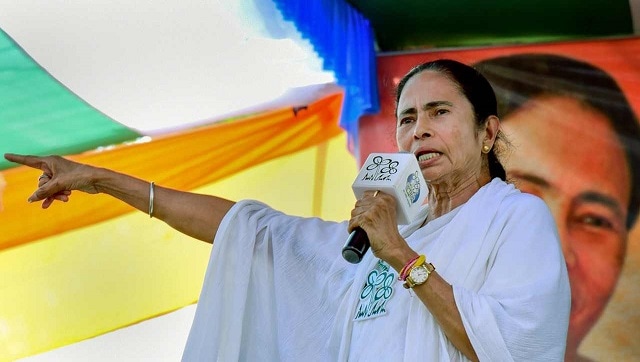 Politics
Banerjee refused to speak at an event on Saturday attended by Prime Minister Narendra Modi to observe Subhas Chandra Bose's 125th birth anniversary after being greeted by chants of 'Jai Shri Ram'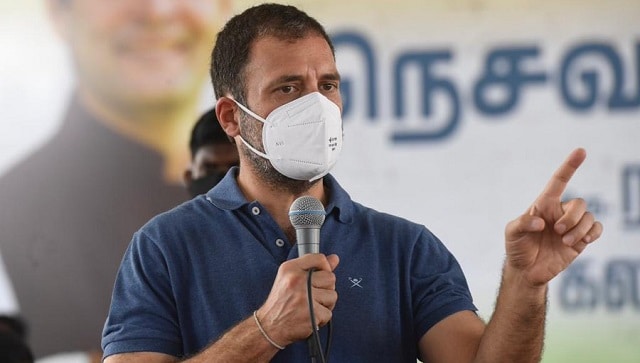 Politics
Addressing meetings in Tamil Nadu's Tirupur and Erode, Rahul also accused the BJP of trying to impose one culture and one language on people and relegate Tamil to a 'second class place'