German professor to Leslee Udwin: The white woman's 'rape in India' burden
. By banning the documentary, the Indian political class and their supporters managed to turn a mediocre documentary into a symbol of free speech; offer damning 'evidence' of our cultural blindness to the plight of our own citizens; and render invisible the critical and concerted resistance of Indians against such violence. The long-standing paranoia the Indian government displays against foreign journalists achieves exactly the same effects.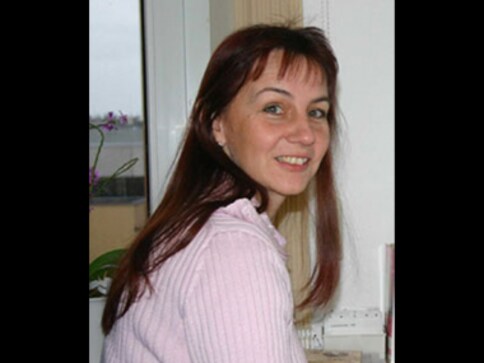 There's been a lot of white-driven angst in recent days over rape in India. First came Leslee Udwin's BBC documentary, 'India's Daughter' which went from viral to ludicrous in 60 seconds with politicians beating their chest about national pride. Perhaps the greatest damage done by the foolish and repressive ban was that it reinforced the offensive self-importance shared by a number of white folks about their work in brown parts of the world. This cultural narcissism was in full display in the bizarre emails sent by the German professor to an Indian male student applying for an internship. And it attained full cry in this Vice story -- penned ironically by an Indian/Indian American (?) -- on Sabrina Buckwalter who claims she was denied a visa for reporting on rape for the Times of India.
The narrative in each case is the same: Indians need white folk to expose and battle against the great scourge of sexual violence. It's the same old colonialist discourse except, as a sign of dubious progress, the white man's burden has been taken on by the white woman.
Now that we've already assailed the giant chip of insecurity on the shoulders of our politicians, government, and other assorted 'patriots, it may be time to unpack the orientalist baggage carried by so many on the other side of the world. So in that spirit, here is a quick reality check regarding those who've recently been positioned as crusaders against rape in India.
For starters, let's be clear: their contribution to the fight against sexual violence is small, and somewhat compromised by their exaggerated sense of self-importance.
Leslee Udwin's documentary is sensationalist, lacking in any meaningful societal context, and would have been mostly ignored if it weren't for an 'exclusive' interview with a now internationally infamous rapist -- and, more importantly, the Indian government's asinine ban. So really, Ms Udwin, please stop making absurd statements such as: "The supreme irony is that they are now accusing me of having wanted to point fingers at India, defame India, and it is they who have committed international suicide by banning this film."
Umm no. The United States has escaped committing "international suicide" despite Guantanamo and bombing the crap out of three countries (on recent count), as has Saudi Arabia despite stoning women for adultery, as has India where countless people of various ethnicities have been killed in riots (Delhi, Gujarat, Muzaffarnagar take your pick). It is therefore safe to say that banning your little film isn't going to affect the nation's future or global standing.
Dr Annette G. Beck-Sickinger, more happily, acknowledges that she and her fellow colleagues "cannot change or influence Indian society," but appears to believe that rejecting Indian men for internships in Germany is striking a big blow for feminism. Now is that because "protecting" European women from brown men -- that too by practicing a healthy dose of racism -- is what passes for female liberation? Or is this rejection some bizarre symbolic protest against sexual violence in India? It's hard to imagine any feminist in either the good doctor's country or elsewhere (including Indian women) being heartened by that kind of activism.
Then there is the Vice version of journalistic history -- titled "Why a white girl writing about rape got kicked out of India"-- which paints Sabrina Buckwalter as lonely voice exposing caste-driven sexual violence in India back in 2006.
Sabrina Buckwalter's story in The Times of India was the first feature to do the Khairlanji massacre justice. Infatuated with India, she was a young American reporter who dropped out of Georgia State University and moved to Mumbai to report for the country's largest daily newspaper. According to Buckwalter, only one other news outlet had covered the massacre, an afterthought in the nation's cultural memory. The lack of coverage wasn't surprising. The case dealt explicitly with two of India's quiet cancers: the caste system and rape.
Couple of things to note here. An Indian newspaper run by Indian editors assigned, paid for and carried the story. Once the story broke, the coverage in other media outlets gathered great pace, more so as the Dalit community came out bravely in protests in Mumbai and across Maharashtra -- one of which ended in a brutal lathi charge. So it is nothing less that astonishing that Buckwalter should be given sole credit for exposing the Khairlanji massacre -- and in order to paint the Indian press as silent collaborators.
Of course, the alleged cowardice of the Indian press is a necessary element to establish a  self-aggrandising narrative in which Indians are painted as unable or unwilling to tolerate such 'truth-telling' by noble white crusaders. As the Vice profile puts it:
But these historical wounds—and the cultural sensitivities they've produced—can't serve as apologia for the injustices that Buckwalter and her peers have endured… [Buckwalter's] reporting exposed a profound cultural rift. If there is an untouchable within Indian society, perhaps it's that delicate national psyche that chooses to cover its ears when told that it's done wrong.
Yes, Indians are such wilting violets with such huge self-esteem issues that we just can't bear it when a kindly white person who "loves India" -- as Vice assures us ad nauseam -- tries to bring light to our darkness.
As if all this were not rich enough, the other aspect that truly underlines the self-aggrandisement at work here is the repeated emphasis on the "suffering" of these brave souls. Buckwalter's visa was not renewed, and she has never since been allowed into the country. This -- to be fair -- is completely wrong (but more on that in conclusion). But that is hardly sufficient to elevate her to the status of a martyr. Hence the laughable belaboring of her woes.
There's the "hell she witnessed" which still makes her eyes well up and voice "violent" because "she still can't bear that an entire village could work together to cover up something so inhuman" (never mind those Dalits who risked life and limb to protest, I suppose). Then there's the dreadful hardship she endured when she was forced to leave the country:
Buckwalter's return to the US wasn't an easy one. She had been making the equivalent of $300 a month in India, so she barely had money for a plane ticket back to the States. When she got there, jobless and homeless, she struggled to find her footing. Her determination eventually won out. Ultimately, she went back to school, obtaining Bachelor and Master's degrees from Columbia University alongside stints at Al-Jazeera English and ABC News.
Yup, life is tough indeed for white crusaders. (Of course, foreigners without a visa in the United States -- otherwise known as illegal aliens -- can be deported to far worse conditions even when they have spent most of their life in the country… But let's not be thinking about those brown folks who pick fruits, work in meatpacking factories, and generally ensure that the US economy can hum along on cheap labour.)
Then there's Udwin who has suffered no less for the cause, as she emphasized in her plea against the ban: "This is a documentary I left my young children and the comfort of my home for, to spend two years dedicated to a crucial cause in the public interest of women, not just in India but worldwide,"
And there are the invisible scars she continues to endure:
My encounter with Singh and four other rapists left me feeling like my soul had been dipped in tar, and there were no cleaning agents in the world that could remove the indelible stain… When you look into the blackest recesses of the human heart, you cannot but be depressed and deeply disappointed. I woke one morning on the shoot, wet from head to toe, bathed in sweat and fear and my heart knocking against my rib cage. This was a panic attack.
No doubt, an interview with Charles Manson or any sociopath who has participated in gruesome crimes will likely produce the same effect.
Hint: One way to ensure you're taken seriously is to resist the impulse to make an issue of such critical gravity all about you and your sacrifice.
But hey, let's apportion blame fairly while we're at it. By banning the documentary, the Indian political class and their supporters managed to turn a mediocre documentary into a symbol of free speech; offer damning "evidence" of our cultural blindness to the plight of our own citizens; and render invisible the critical and concerted resistance of Indians against such violence. The long-standing paranoia the Indian government displays against foreign journalists achieves exactly the same effects.
It is precisely such knee-jerk censorship that affirms the orientalist biases it claims to protest. It's a strange kind of patriotism that gives such aid and comfort to the prejudiced.
India
The ban on the telecast of controversial BBC documentary India's Daughter on the December 16, 2012 gang rape will continue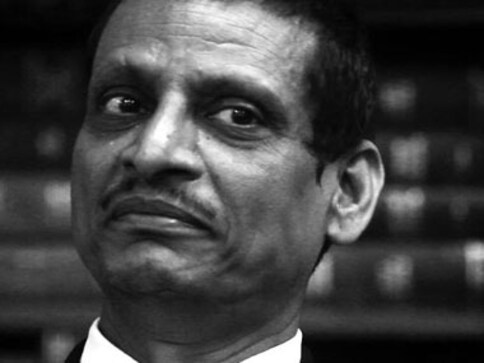 India
Clearly, to misquote Shakespeare, there is something rotten in the state of our Bar Councils.
Life
The family of Delhi gangrape victim has taken a strong exception to making public of their daughter's name in the BBC documentary and has warned of taking legal action in this connection.