General Bipin Rawat says Dineshwar Sharma's work as Kashmir interlocutor will not affect army operations in state
Army Chief General Bipin Rawat has displayed a less-than-welcoming attitude towards newly-appointed Jammu and Kashmir interlocutor.
Chief of Army Staff General Bipin Rawat has said the appointment of a new interlocutor for Jammu and Kashmir, Dineshwar Sharma, will not impact the work being done by the army in the state.
According to comments reported by the ANI news agency, Rawat said the government's strategy on Kashmir has worked and the army is negotiating from a position of strength. He also insisted that infiltration has come down.
Government has appointed him,let him work, it will not affect Army's operations: Army Chief Bipin Rawat on J&K interlocutor Dineshwar Sharma

— ANI (@ANI) October 25, 2017
Rawat's comments come on the heels of his assertion that radicalisation in Kashmir was being addressed with a "lot of seriousness". He had also brushed aside the issue of alleged braid chopping incidents in the state as a "routine matter" which the civil administration and the police would deal with.
"Radicalisation is taking place. It is a worldwide phenomenon that radicalisation is taking place. We are addressing it with a lot of seriousness," Rawat had told reporters when asked if radicalisation was taking place in the Kashmir Valley.
Dineshwar Sharma, a former director of the Intelligence Bureau, was appointed as the government's representative to initiate dialogue with all stakeholders in Jammu and Kashmir.
A 1979-batch (retired) officer of the Indian Police Service, Sharma also served as the Intelligence Bureau director between December 2014 and 2016.
The Centre's representative will engage with all walks of life in Jammu and Kashmir and understand their legitimate aspirations, said Home Minister Rajnath Singh. "Dineshwar Sharma will initiate dialogue with elected representatives of Jammu and Kashmir, political parties, different organisations and people," Singh had said.
He added said that Sharma will be free to decide whom he wishes to hold talks with, according to a report in India Today.
Asked whether he would talk to separatist groups in the Valley, Sharma had said, "The modalities are being worked out, but I would like to talk to everyone who is interested in bringing permanent peace in the Valley. Let me make it clear that peace is priority and for that my doors will be open to everyone."
"For a substantive dialogue, I will need to talk to everybody," Sharma had told Hindustan Times after the announcement was made public on Monday.
The report said that Sharma was known to have "had a meeting with national security advisor Ajit Doval and the home minister a few hours before the formal announcement".
"Peace must be restored in Kashmir and for that I will talk to all people in an effort to bring about a solution," he added, as quoted by Hindustan Times.
With inputs from agencies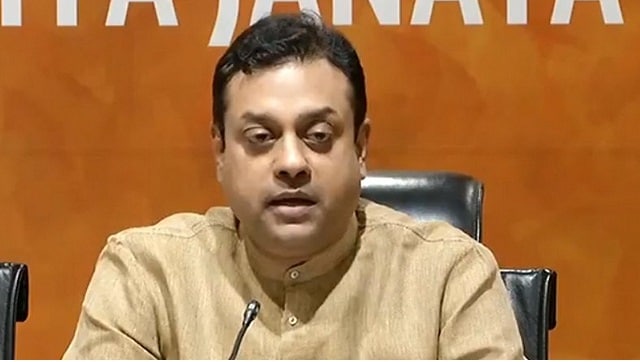 India
BJP national spokesperson Sambit Patra, in a press conference, alleged that the Congress sacrificed not only the Kashmiri Pandits but also the development of the region
Politics
On the socio-political front, the historic step of abrogating Article 370, which came into effect in 1950, and Article 35A, which came into effect in 1954, figures high on the list of achievements
India
The injured persons have been rushed to a hospital while security forces have cordoned off the area, the officials added.