Gauri Lankesh murder: Karnataka BJP youth wing slaps legal notice on Ramchandra Guha for statement on Sangh Parivar
The Karnataka BJP Yuva Morcha's secretary on Monday slapped a legal notice on noted historian Ramchandra Guha after he alleged the involvement of the Sangh Parivaar in journalist Gauri Lankesh's murder in his interview.
The Karnataka BJP Yuva Morcha's secretary slapped a legal notice on noted historian Ramchandra Guha on Monday, days after the latter alleged the involvement of the Sangh Parivaar in journalist Gauri Lankesh's murder in an interview. The historian had reportedly said that Lankesh's killers came from the same Sangh who had killed Dabholkar and Pansare, a day after the scribe's murder.
K'taka BJP Yuva Morcha's Secy issues legal notice to historian Ramachandra Guha over his statement on #GauriLankesh murder, in an interview.

— ANI (@ANI) September 11, 2017
The legal notice says that Guha in an interview given "in the context of the unfortunate killing of Lankesh in Bengaluru on 5 September 2017" blamed the Sangh Parivar for her death. The notice has been issued by Haranahalli Law Partners on behalf of State BJP Yuva morcha Secretary Karunakar Khasale. Guha's comments were not immediately available.
According to the notice, Guha had said: "It is very likely that her murderers came from the same Sangh Parivar from which the murderers of (Narendra) Dabholkar, (Govind) Pansare and MM Kalburgi came."
Guha was quoted saying by The Indian Express: "The climate of hate and intolerance that has been promoted by this current (BJP) government, aided by television channels and freelance goondas, is complicit in this murder. It is chilling. We are becoming mirror images of Bangladesh and Pakistan, where writers are killed for what they say. This is an attempt to silence all of us, all of those who believe in democracy and decency."
Lankesh, 55-year-old left-leaning journalist and a fierce critic of Hindutva politics, was shot dead on the doorstep of her house while she was returning from her office on 5 September. Since the senior scribe's death, speculations have been rife over the ruling party's involvement in the murder.
Guha, however, isn't the only one to have raised a finger at BJP, Congress spokesperson Randeep Surjewala had slammed Law minister Ravi Shankar Prasad for "trying to establish that Gauri Lankesh was a Naxalite supporter".
While criticising the Karnataka government, Prasad had said that the state should have protected Gauri because she worked to make Naxals surrender, thereby, incurring the wrath of their leaders.
"Indrajit Lankesh (Gauri's brother) is on record stating his sister was working actively to ensure Naxals surrendered... so was she doing it with consent and approval of the state government...and if so, why was she not provided adequate security?" Prasad had said at a press conference.
To this, Surjewala had said: "There is a conspiracy to suppress the voice of writers, journalists, and activists. By passing a condemnable and controversial remark of linking Lankesh with Naxalites, he (Ravi Shankar Prasad) has shamed the whole country."
Previously, BJP had lashed out at Congress vice-president Rahul Gandhi on 8 September, in a strongly-worded attack on his comments against Prime Minister Narendra Modi and the Sangh Parivar in the wake of Lankesh's murder.
"Mala fide comments are being made on the killing of journalist Gauri Lankesh," Union minister Ravi Shankar Prasad had said at a press conference at BJP central office in New Delhi.
"Violence does not have any place in a democracy. We condemn the killing of Gauri Lankesh," he had said.
The Karnataka government has formed a Special Investigation Team to probe the coldblooded killing that has caused national outrage and protests.
With inputs from agencies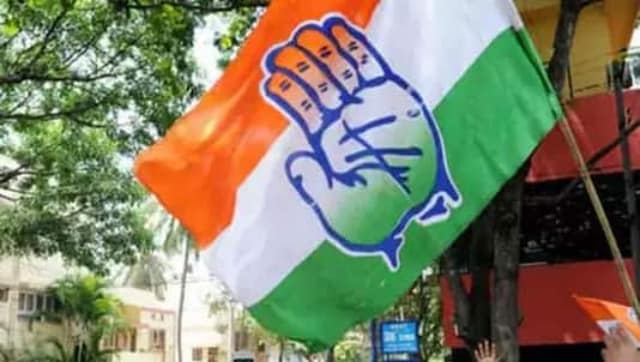 Politics
Former Law minister Ashwani Kumar alleged the EC has failed to discharge its obligations as it has never happened that the poll body reverses its decision without seeking the comments of the complainant
Politics
The CPM's candidate for Singur says he will focus his campaign on education, employment generation, water to all and free electricity up to 200 units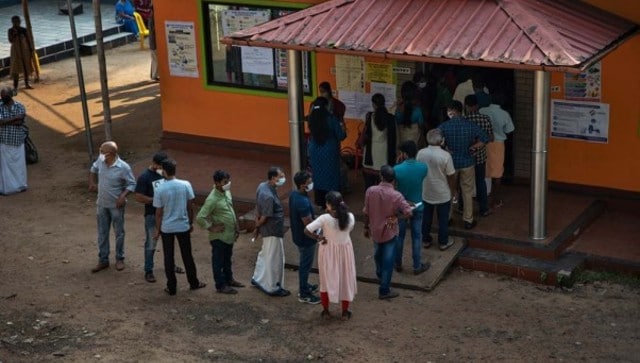 Politics
Tempers ran high at Kattayikonam in the Kazhakootam constituency, as CPM and BJP workers clashed leaving four from the saffron party injured; three from CPM have been arrested